Vincent Sansone's artistic career includes 45 years teaching ceramics at Winter Park's Crealdé School of Art, but his talent is appreciated across the globe.
Born in Kentucky, Sansone attended the School of the Art Institute of Chicago between 1963-65. He later attended Southern Illinois University where he received a bachelor of fine arts degree in painting and drawing, and a master's degree in ceramics.
Sansone has won numerous awards, including multiple United Arts of Central Florida Individual Artist Recognition Awards. His sculptures have been exhibited throughout Florida as well as in North Carolina and Taipei, Taiwan. His love of sculpting was born of his love of drawing, which he still practices. He recently published a collection of his cartoon drawings titled "As Seen Through My Eye," which is available at Amazon and Barnes & Noble
Sansone lives in Orlando with his wife, Bettielee. Here, he discusses his journey and the inspirations that keep him creating: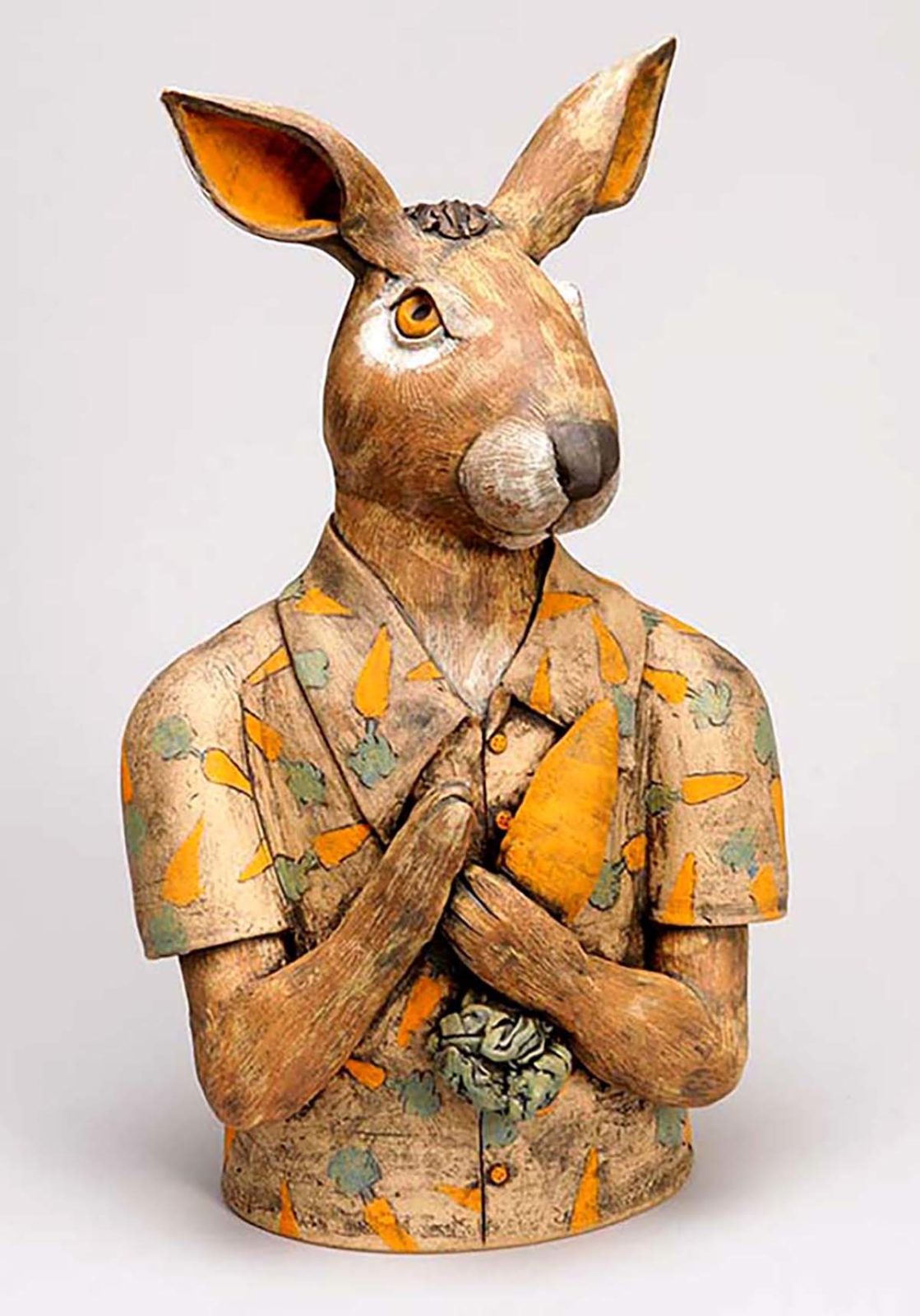 How did you make the transition from painting and drawing to sculpting?
I always liked drawing when I was a kid, and my parents encouraged me. I always wanted to be able to draw the other side of a picture, capture every angle. I was introduced to clay while I was a painting major, and I realized that's what I should be doing. I've always sculpted pots, but I also like making sculptural things. I like drawing cartoons, so that is probably what led me to make the figurative pieces.
What led you to become an art instructor?
I moved down to Florida in 1975. I'd been out of college for, I believe, three years, and a friend sent me a letter asking me to come down and make pots at his studio. I ended up staying because I wasn't making any money, so I had to get a job. If I had been making enough money selling pottery, I probably would have just continued doing that. I taught at Valencia for a year and then I got the job at Crealdé in 1977.
What inspires you the most?
I like words, and I like double entendre. Some of my work is conceived by interpreting an expression in a literal way, not the way it's intended.
Are your figures based on live models or imagination?
It's mostly just from my imagination. Usually, if I need a model, I just use myself. If I want to be able to draw a hand in a certain way, or a certain expression, I look in the mirror.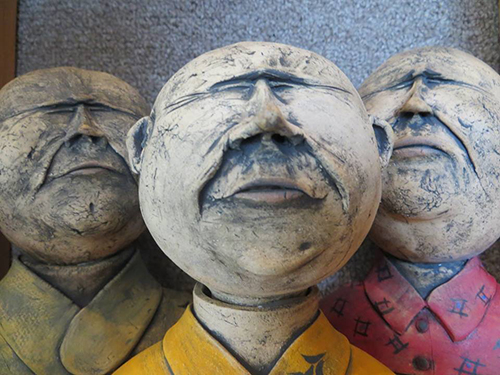 At which art festival did you win your first award?
When I came down to Florida, I won first place in the Winter Park Autumn Art Festival. That must have been in 1975 or '76. I hardly do any festivals anymore. I'm almost 80, I don't feel like hauling all that stuff around.
What's your favorite part of being a teacher?
When people are excited by what they're doing, and they really begin to improve and realize that, yes, they can do it. That's always a good feeling.
What do you do in your spare time?
Either drawing or reading or thinking about the next thing I want to make.
Is there a dream project you've always wanted to create?
I would like to be able to make some of my small sculptures 20 feet tall. But I would have to find a company that could produce something like that.
What advice do you have for anyone wanting to pursue his/her creativity?
Don't give up. Just keep going keep working at it, that's how you get where you want to get.
If you know someone who contributes to the Winter Park community and has an interesting story, please let us know at news@the32789.com.