An iconic Winter Park address is coming back to life with a new venue as AVA MediterrAegean officially opens at 290 S Park Ave.
The high-end dining concept is the latest creation by Riviera Dining Group, which includes Miami-based MediterrAsian restaurant MILA, and is the first tenant at the 11,000-square-foot corner space, formerly occupied by Luma on Park until its closing in September 2020. The new staff, including executive chef Keith Bombaugh, have been working up to the Feb. 4 opening service with previews, a friends and family dinner, and an exclusive cocktail party and ribbon cutting on the evening of Thursday, Feb. 3.
As supply-chain and employment issues continue to challenge the restaurant industry, the accomplishment of launching a new venue was not lost on anyone involved in the effort.
"After the last two years, I think we need a little escapism," said Winter Park Mayor Phil Anderson at the ribbon cutting event. "We're looking forward to great food and really good company in the best sidewalk dining venue in the country."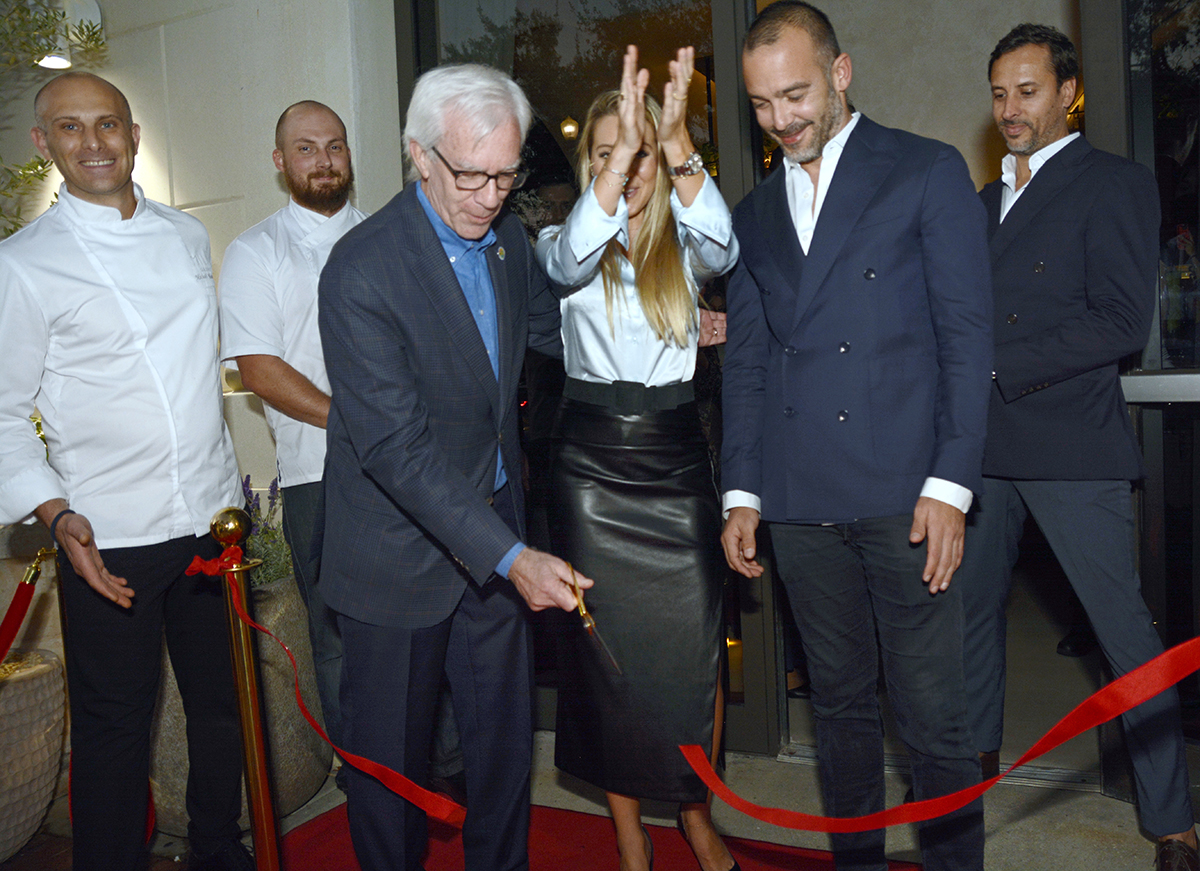 Guests attending the cocktail party mingled among two spacious dining areas that feature a mix of stylish tables and couch seating. According to Riviera Dining Group co-founder and chief branding officer Marine Galy, the concept is geared toward a sense of escapism.
"It's about creating an experience, it's not just about dining," she said. "The ambiance, the music, the aromas, everything has been thoughtfully curated to create something where people feel they have been transported."
Part of creating the proper effect is adapting to the market. Galy appreciates the differences between AVA's Park Avenue address and MILA's Miami home but recognizes the opportunity to merge one into the other. "We feel like Winter Park has this very European vibe that was a perfect fit," she said. "Miami is more like a party scene where the cuisine is becoming more elevated, but Winter Park is more food driven, however there is also room to offer some of that Miami vibe to enhance the experience."
For chef Keith Bombaugh, working in a new market means making the most of local providers and his inventory reads like Who's Who of the Winter Park Farmers' Market. "There's a whole list of local farms we're working with, right now we're using a lot from Waterkist and Sugar Top Farms, we're sourcing from Frog Song Organics but there's a lot more," he said.
Bombaugh's restaurant experience includes Chicago's Alinea and the former Mirabelle in Washington D.C., but the current climate made his Winter Park debut a challenge that he credits his team for conquering.
"The beauty is in actually facing the challenges and coming across with the team," he said. "There are shortages and there are issues, but we saw individuals doing whatever they had to do to make it happen – from management to line staff – and without everyone's focus, this wouldn't have been possible."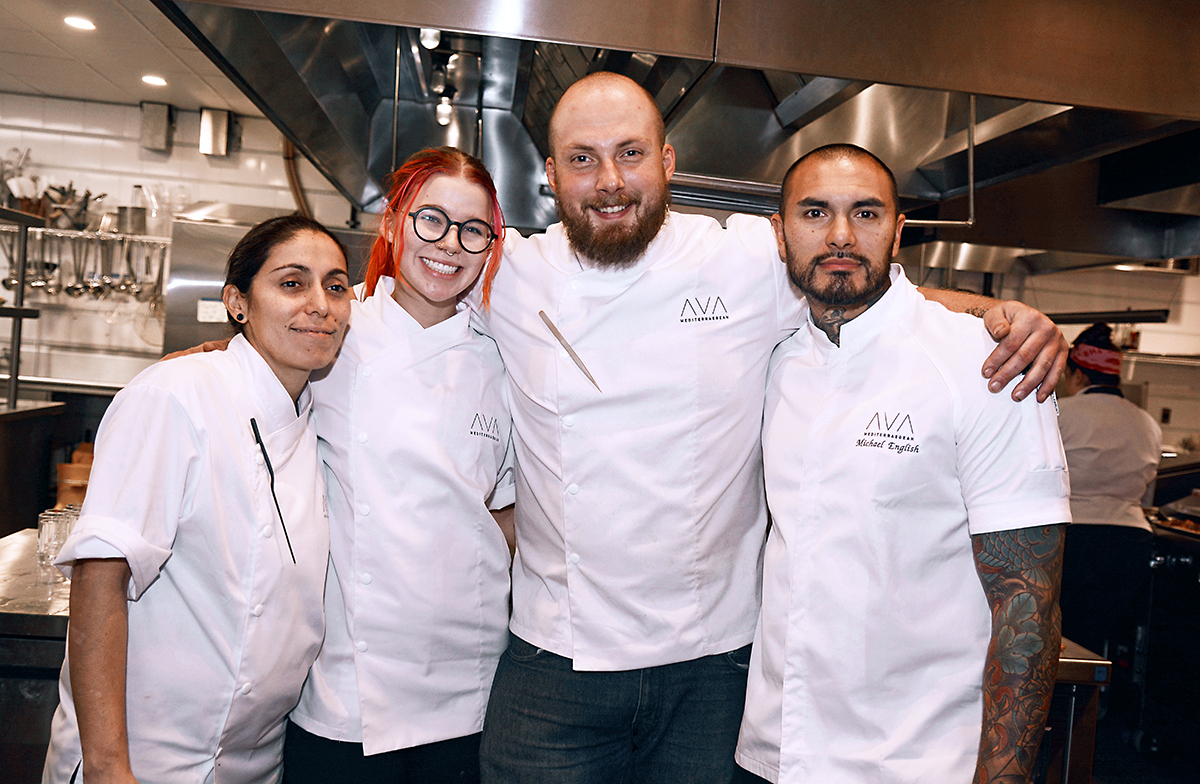 Future plans at AVA MediterrAegean include a members-only lounge located beneath the main restaurant. The venue will be accessible through a secret stairway entrance and feature a DJ, a mixology bar, premium bottle service, and two private dining rooms.
The restaurant is currently offering dinner service, but lunch and brunch will be added at a later date.