Pat Clarke is an icon throughout the Central Florida sports community. His 34 years covering everything from the Orlando Magic to the Friday night game of the week have made him a household name, and he's now becoming a farmers' market favorite with a recipe from his childhood home.
"I have five sisters and we grew up in a small town in central Iowa," Clarke said. "We just didn't have a whole lot of money so, in order to put food on the table for the kids, our mom (Betty) sometimes would just have to get creative in the kitchen."
Among Betty's culinary improvisations was a chili dog made of a ground beef-based sauce with brown sugar and baked beans, served over a hot dog. The dish became a staple of the Clarke household menu but, since it wasn't an actual chili sauce, a more appropriate title was granted.
"She called it a goop, because the recipe changed a little bit every time based on what she had around. By the time I was in high school I was messing with her recipe, adding different spices and got to the point where it was really pretty darn good – so good that we took the hot dog off because it was getting in the way."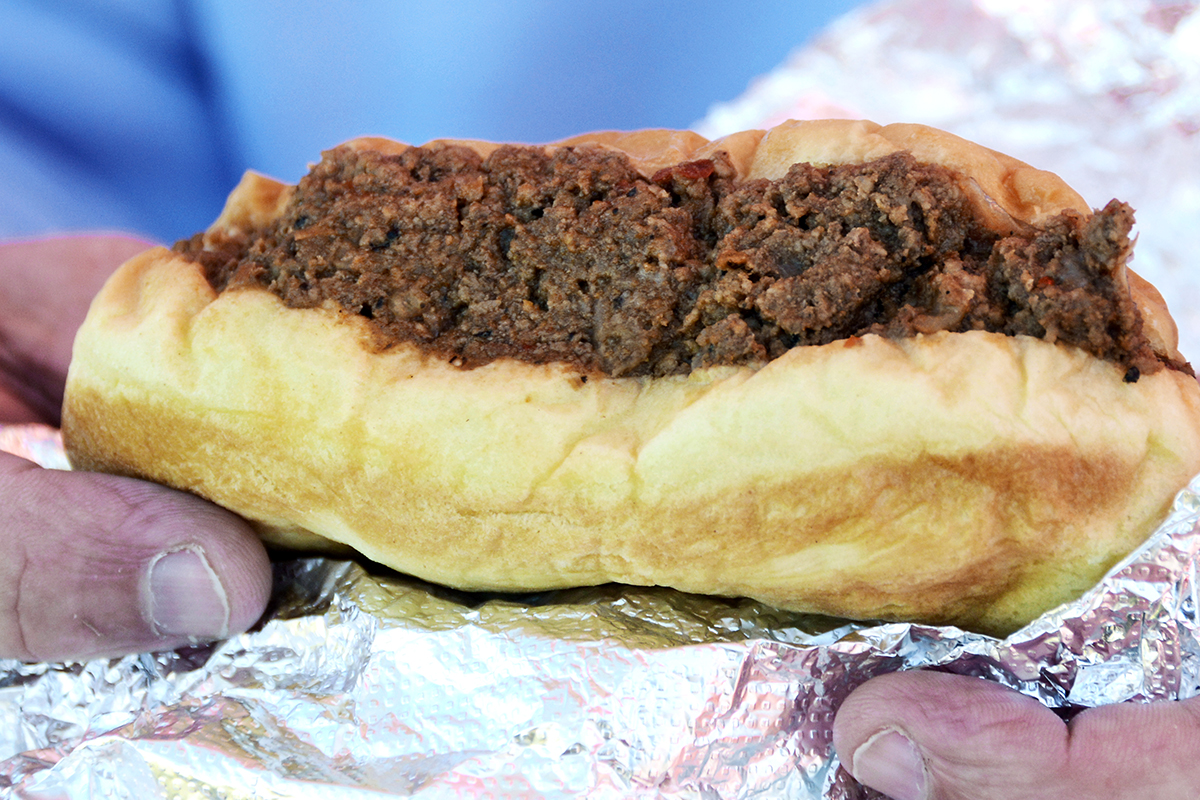 The legend of the Goop Dog – along with occasional recipe update – continued until the early 2000s when it went viral at Clarke's local church in Altamonte Springs.
"I had been feeding goop to my friends for as long as I can remember and some of the members said, 'Hey this stuff's really good, you should get it into our fall festival.'"
Goop Dogs went on to enjoy a five-year run at the festival, and were also featured on the menu at Orlando's American Pie pizza restaurant.
Sportscasting was his career, but cooking was in Clarke's blood. Since retiring in 2019, it has become his new career goal. "I always wanted to cook for people, so when I retired I figured that I was still young enough to do some of this stuff. That's when I launched the Goop Dog and I'm doing the farmers markets now, just to get it out there."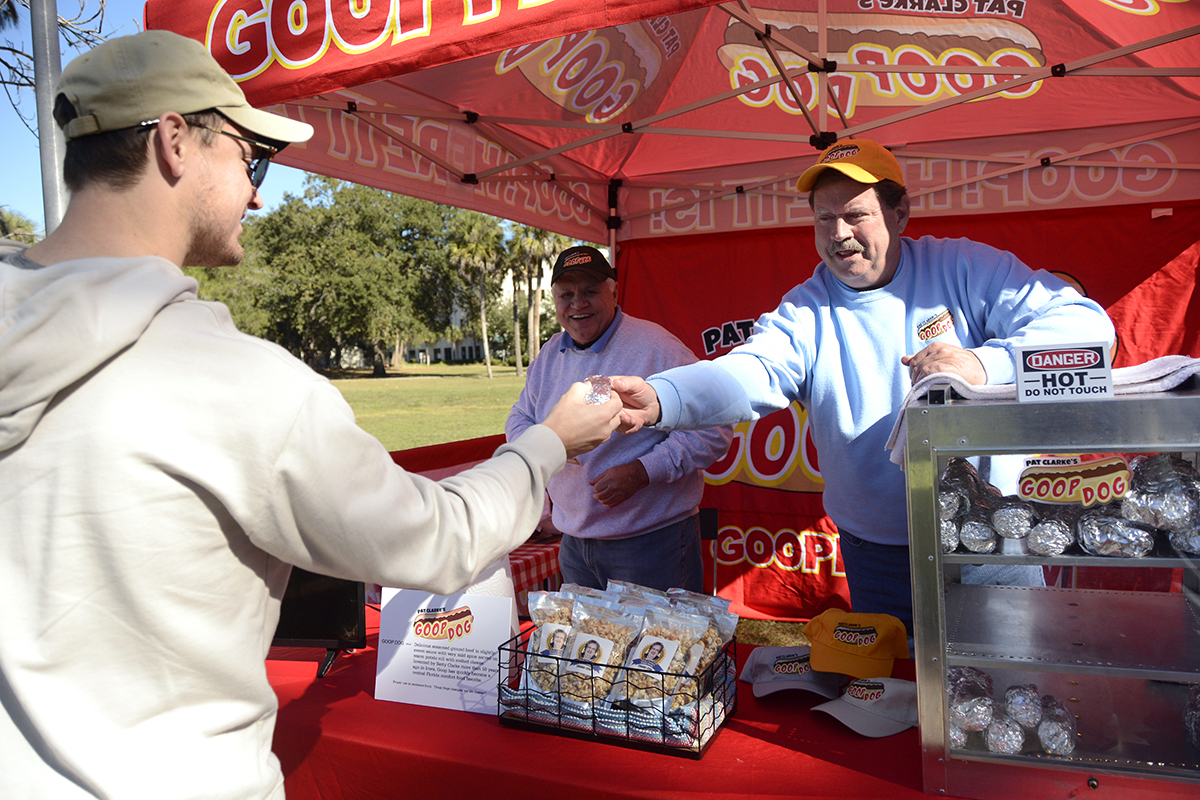 He began at the Orlando Farmers' Market in September, then debuted his Goop Tent at the Winter Park Farmers' Market in late October. He recently added the Maitland Farmers' Market on Sundays while continuing his Saturday schedule in Winter Park. And the selections have grown to include fried egg sandwiches and another of his mom's notable favorites, Betty's Caramel Corn, which has earned a following of its own.
Just like every burgeoning business, Goop Dog has a website. The cybercommunity for its growing fan base, known as the Goop Troop, includes a growing event menu for catering and farmers' market offerings. Clarke also produces Goop Gab, a video channel featuring podcast style chats with family and friends that often features a who's who of Central Florida media personalities including former radio host Jim Phillips, Rollins basketball coach Tom Klusman, and Orlando Magic legends John Gabriel and Pat Williams.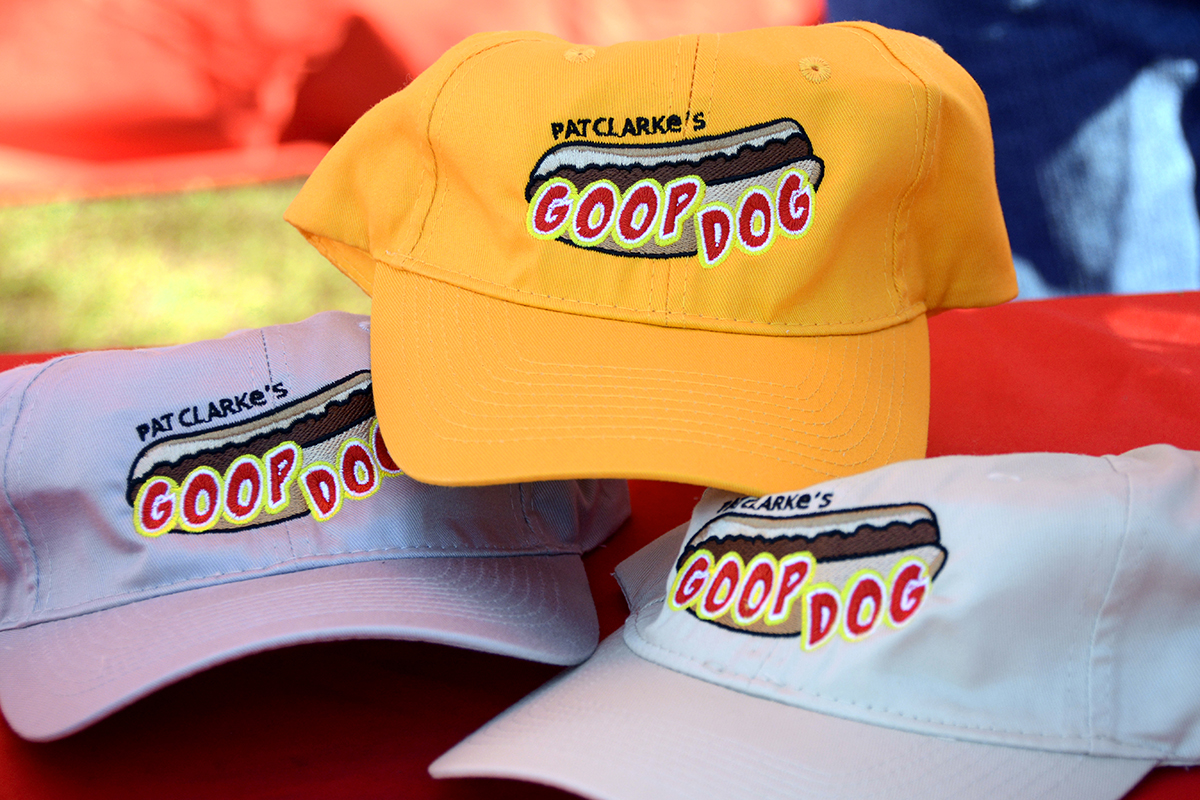 Clarke is currently in wait-and-see mode with his Goop Dog empire but does not rule out the possibility of a food truck or inclusion on another restaurant menu board. For him, it's all about Betty's legacy.
"One of the great things for me has been watching people eat a Goop Dog for the first time because, let's face it, it's not the most appetizing name." he said. "But I'm staying true to what mom called it. This is all based on the incredible cook that my mother was."