The Winter Park food scene is constantly changing, and the recent influx of fast-casual chicken restaurants is making for a notable trend in the area. Three new chicken restaurants, Chick'nCone, JAM Hot Chicken, and Chicken Guy, are set to open soon in Winter Park. Here's what you should know.
New to the Scene: Chick'nCone
Independent owner and operator of the franchise, Michael J. Vaz, lives in Central Florida and was drawn to open a Chick'nCone location in Winter Park because of the hospitality he received from the community. According to Vaz, Chick'nCone the restaurant offers a "unique insta-worthy food experience," placing a modern, "fork free" take on chicken & waffles by serving its chicken in waffle cones.
"I have always been in the service of people and the communities I serve," Vaz said. "As a former nonprofit Executive Director, I will continue to serve through a non-profit lens working with the Winter Park community. Winter Park is a community where everyone is a good neighbor and I continue to experience that time and time again!"
Although the team has not set a date for the grand opening, Vaz is aiming to open Chick'nCone's doors sometime in January 2022. According to Vaz, Chick'nCone will offer locals a "true southern staple" of chicken and waffles and each dish will be prepared in freshly made handheld chicken & waffle cones with the choice of six flavorful sauces: Kickin' Ranch, Yella BBQ, Traditional BBQ, Buffalo Blue, Cinna-Maple, and Peri Peri."
"We are a family-owned business," Vaz said. "We will be offering catering and fundraising opportunities with nonprofit organizations as we wish to service the community of Winter Park. Because we are excited to open in Winter Park, our grand opening will be reflective of food specials and giveaways."
Based in Pennsylvania, Chick'nCone has 28 locations across the country and in the United Arab Emirates, offering various tender meals and chicken sandwiches along with Cajun fries, corn, mac 'n cheese, and milkshakes. The new Chick'nCone restaurant will set up shop opposite of Blaze Pizza in the plaza located off Lee Road and Orlando Avenue.
Recently Announced: JAM Hot Chicken
After first launching as a pop-up, JAM Hot Chicken is making its way to Winter Park's Hannibal Square to open its new brick-and-mortar location at 400 W. New England Ave. Although the JAM Hot Chicken team has not released an official opening date, restaurant owner Andrew Scala said on the Florida Foodie podcast that he aims to open sometime this fall.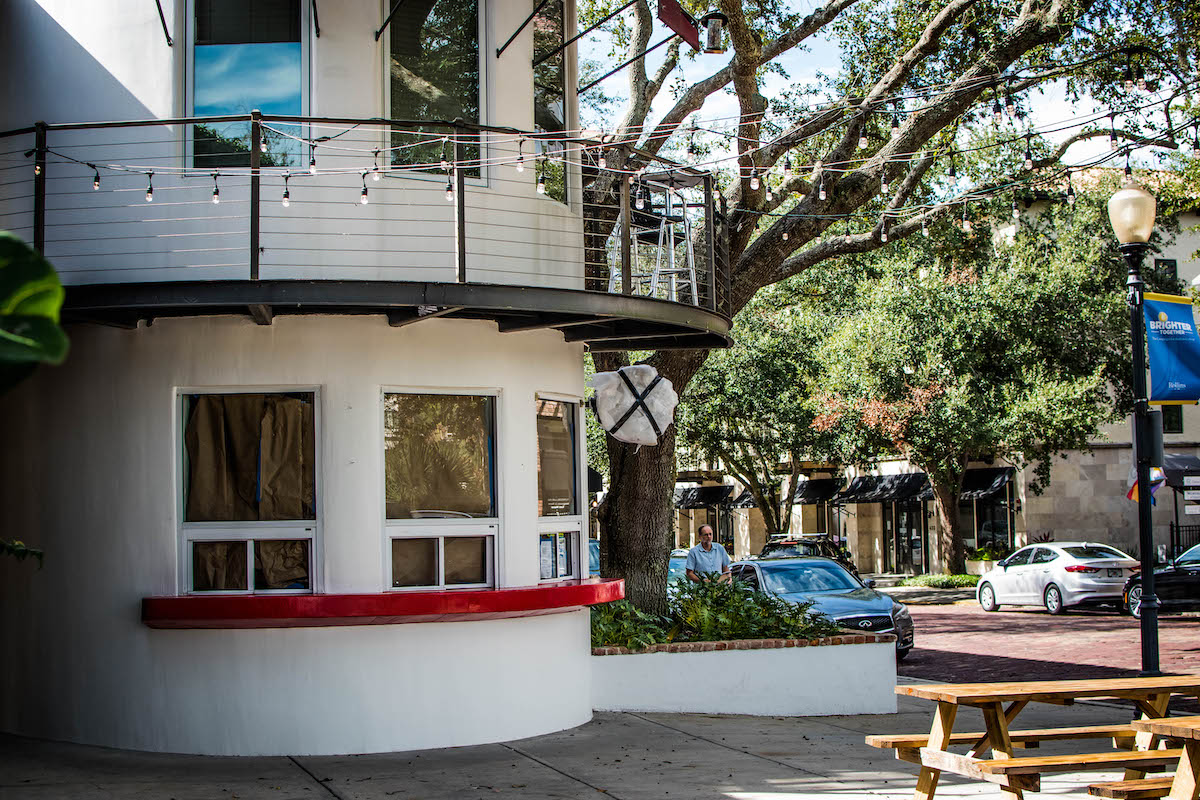 Scala was working at Orlando's Pizza Bruno when he opened JAM Hot Chicken in 2019. After finding inspiration on a trip to Los Angeles, Scala worked alongside his brother Justin to cook for friends and family, eventually creating the restaurant's signature hot chicken sandwich. According to a recent Instagram post, the pandemic impacted the business in a major way, as it did so many, and Scala was furloughed in 2020.
"I was looking for inspiration anywhere as we all were," Scala wrote. "A thought hit me to do curbside pickups from home all through Instagram selling the Hot Chicken Sando. This is when everything changed. After a few curbside pickups I began to do legit pop-ups at some of our favorite spots around town."
Last week, JAM Hot Chicken announced its search for new hires to work at its brick-and-mortar location, which will offer Nashville and Los Angeles-inspired hot chicken.
"The hardest part of all of this, it's asking for help," Scala wrote. "Having never opened up a business, there [have] been countless hours of research and trial and errors—accept that. Never squander a gift or help from anyone if it means sacrificing the goal. Don't get discouraged about things that go wrong or don't pan out at first. See it through if you believe it. I'm learning there's never a right time for anything."
Those interested in checking out JAM Hot Chicken can check out the Instagram page for more information.
Opening Soon: Chicken Guy
A collaboration between celebrity chef Guy Fieri and restaurant group Earl Enterprises, Chicken Guy! is best known for its chicken tenders, sandwiches, and 22 sauces inspired by Fieri's signature flavors.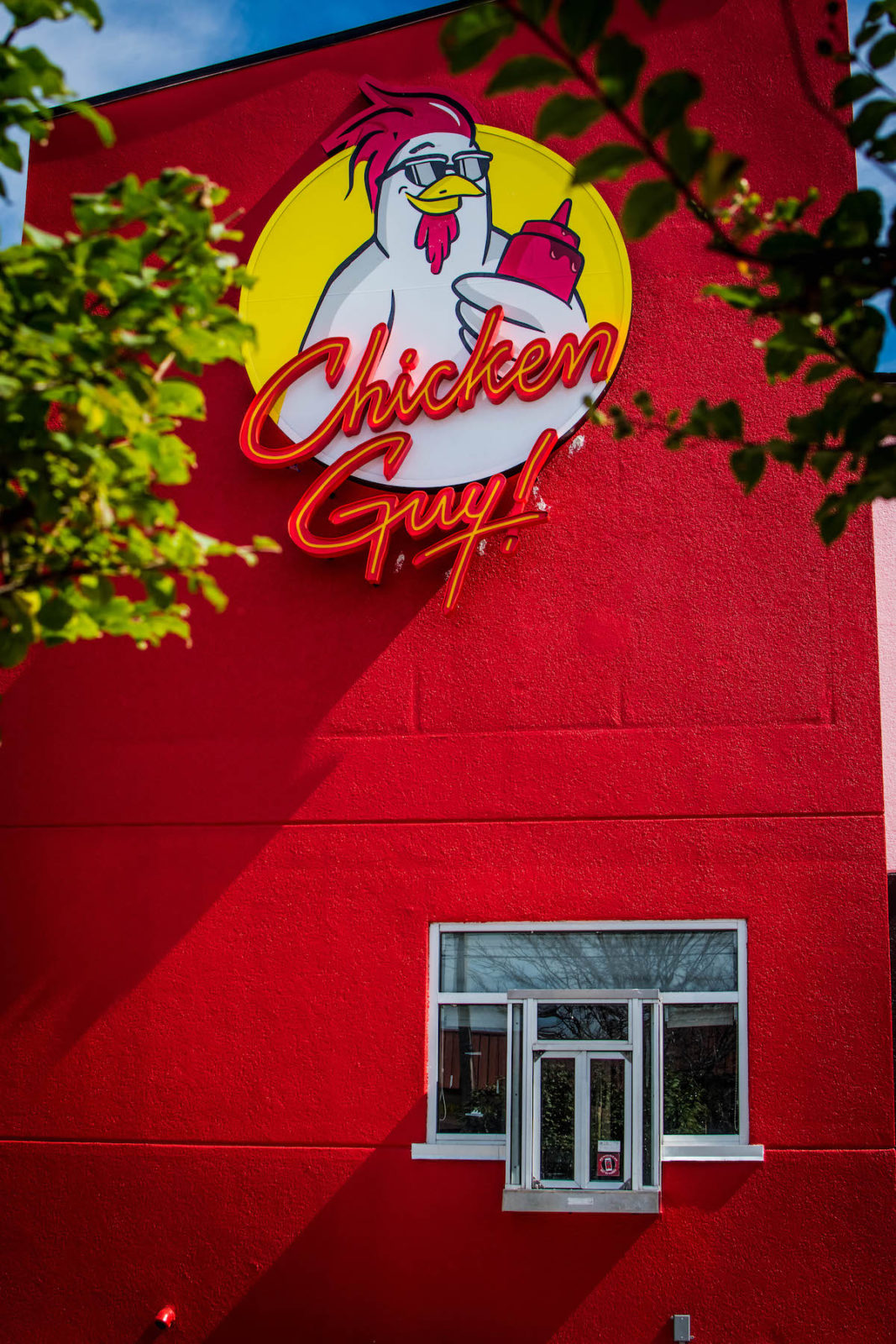 Located at 818 S. Orlando Ave., Chicken Guy! will inhabit the space formerly occupied by Steak 'n Shake, which was vacated in June 2021.
Chicken Guy! offers varying menus at each of its locations, so the Winter Park menu may differ from the original Central Florida location at Walt Disney World's Disney Springs. The 3,500-square-foot Orlando Avenue location will feature a drive-thru for delivery services and online orders and will seat 92 guests between indoor and outdoor seating.
Now constructed, Chicken Guy! has hosted various early tastings and "sauce challenges" for special guests to try all 22 of the eatery's sauce offerings.
For more information, visit the Chicken Guy! website and Facebook page.