Fairbanks Avenue is officially home to Winter Park's newest destination for wine experts and novices alike, Modest Wine. The shop boasts shelves full of thoughtfully curated bottles of wine and champagne from some of the world's finest grape regions. Founded by wine maestros Kyle Ridington and Olivia Wong, Modest Wine offers locals a unique selection of wines as well as educational classes, tastings both in-store or privately at client's homes, and other services.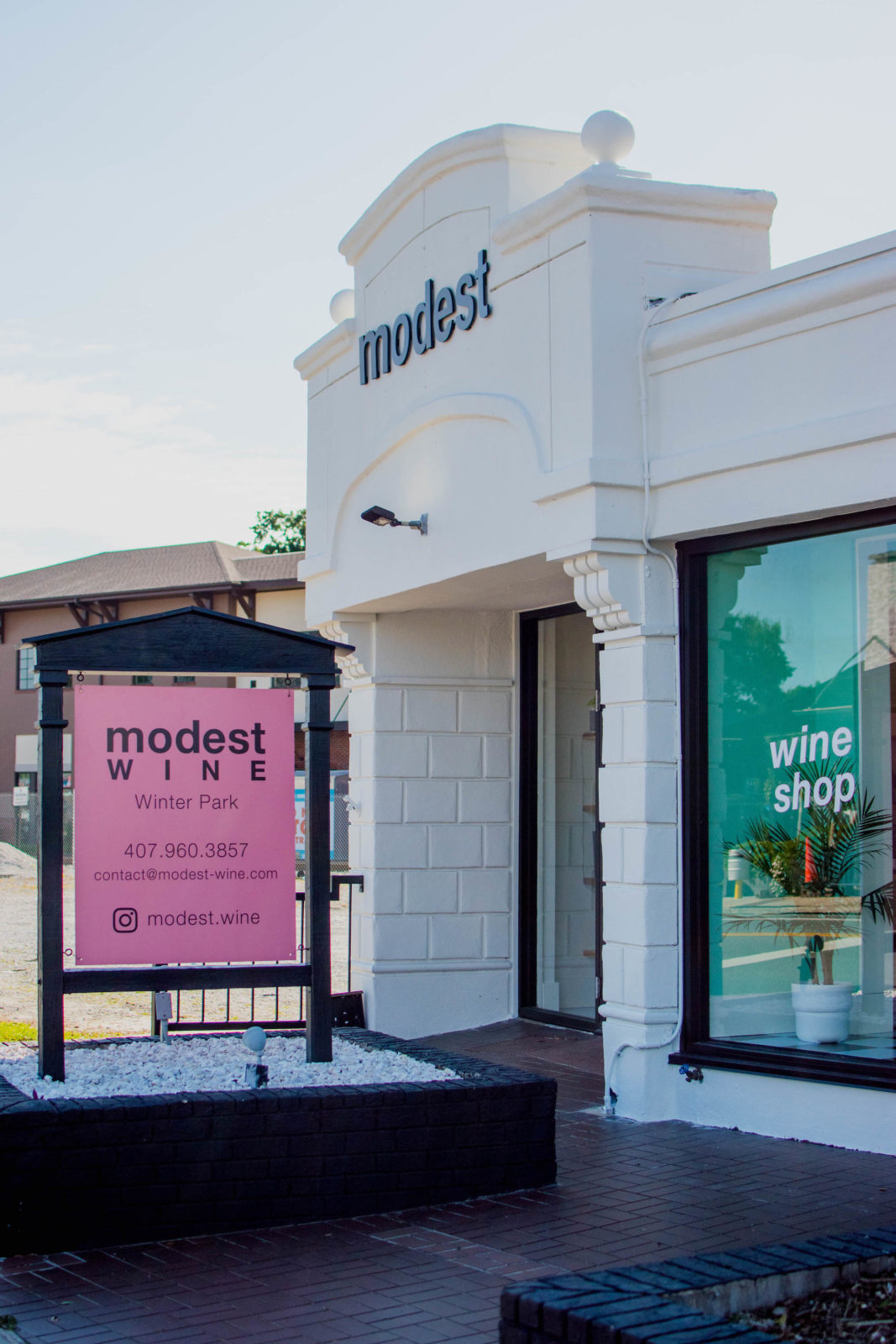 Ridington is a level two certified sommelier of 15 years with a background working at several world-famous restaurants, some of which are Michelin-rated, including Jean-Georges, Carbone, and Polo Bar by Ralph Lauren. Wong splits her time between Winter Park and New York City where she continues to work in sales for lucrative, luxury wine and spirits brands, such as Moet & Chandon and Hennessy.
The couple formerly lived in Florida and had moved away nearly 10 years ago but was inspired to open their concept in Winter Park when they realized that the local wine scene hadn't advanced much since then. Through Modest Wine, they hope to make rare, high-quality wines both accessible and approachable while sharing their knowledge and expertise with locals.
Ridington and Wong carry wines from a variety of smaller producers, many of which the co-founders have gotten to know personally through their travels and seek out products that have a story. Hanging from the necks of the bottles are hand-written, witty notes that briefly describe each product. Ridington is also almost always in store and eager to answer questions, share stories, and guide customers to their new favorite wine.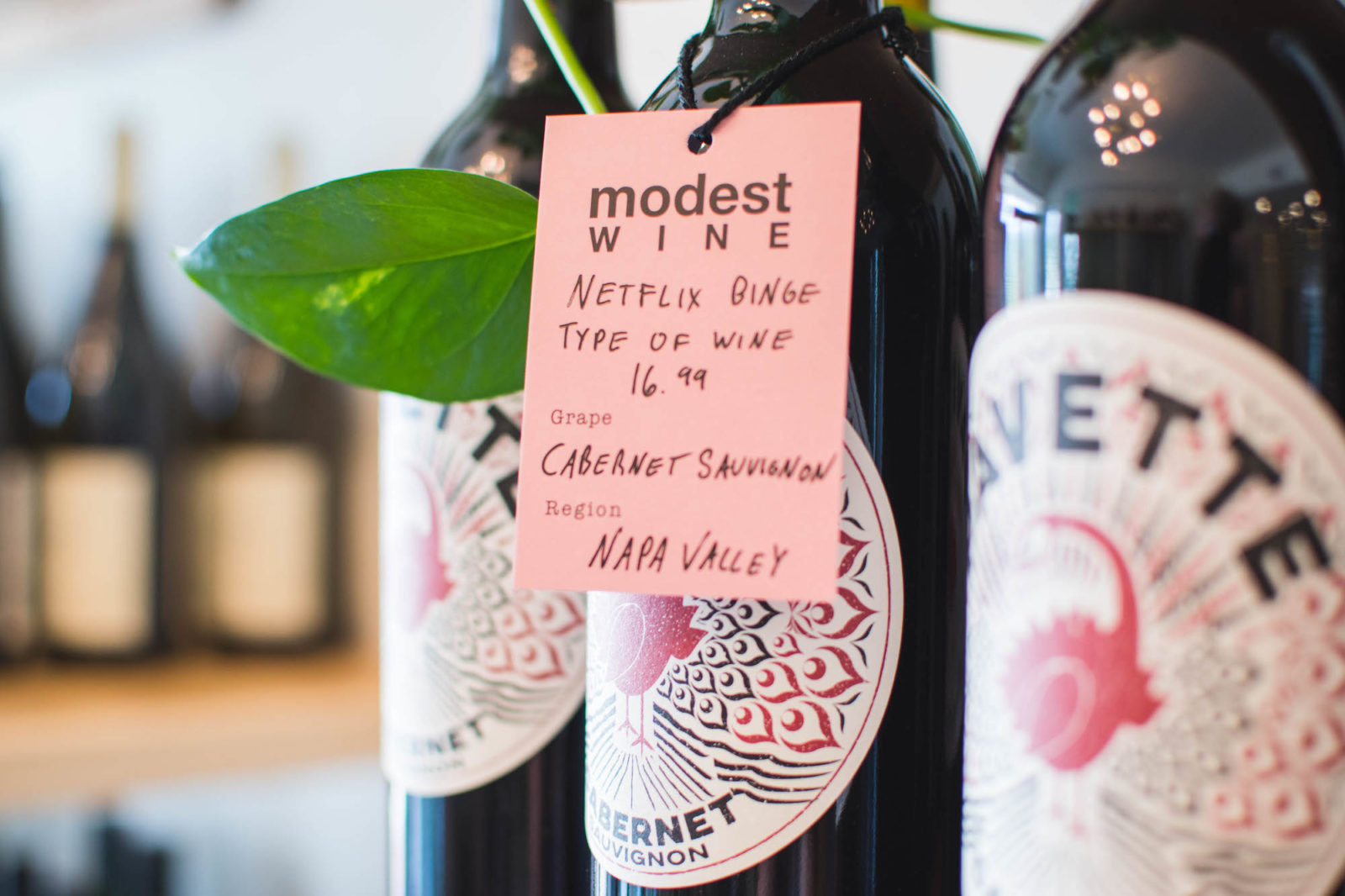 "We are so excited to teach other people and expand our knowledge," Wong said. "Part of the reason we wanted our own wine shop was so we could really curate every single bottle of wine in the store and to share the wines we love to drink and engage with people who are learning more about wine."
The shop features chic furnishings, an Instagram-ready room for classes and tastings complete with a pink "Champagne Made Me Do It" neon sign, Modest Wine merch, a champagne fridge, and dozens of varieties of still and sparkling wines.
When asked their favorite bottle in the store, Wong shared a bottle of Paul Bara Bousy Rouge, a still red from Champagne that, according to Ridington, can be difficult to procure. Typically, only a small amount is made and is normally enjoyed exclusively by the winemakers.
Ridington, who has a particular passion for champagne and sparkling wines and has personally visited Champagne, France, over twenty times, shared his own private champagne label with Frerejean Frères. The champagne was created in partnership with descendants of one of the most historic families in the champagne industry, the Taittingers, and is a fresh, flavorful sparkling wine from one of the best grape vineyards.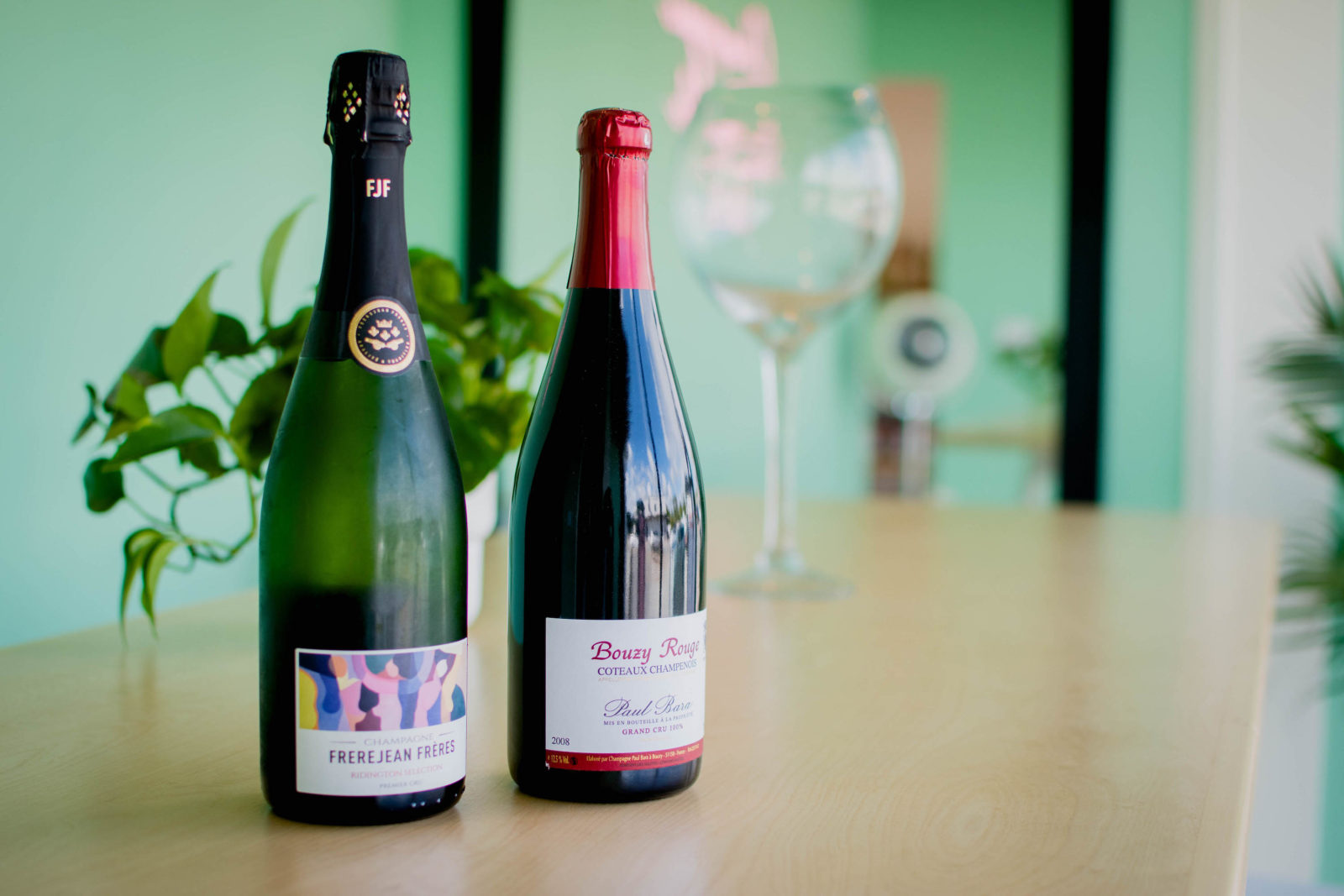 "I've never been able to separate my career and my hobbies," Ridington said. "I've always been one to try to make my job something I am passionate about; I really can't turn it off."
For more information on Modest Wine, located at 544 W. Fairbanks Ave. and open Monday through Sunday, visit the website or Instagram.