The annual Winter Park Autumn Art Festival, beloved by locals and visitors alike, is set to return to Central Park next month for its 48th year. The festival, which will feature 186 Florida artists selected from an extensive talent pool, will take place on October 9 and 10 between 9 a.m. and 5 p.m.
A wide variety of mediums will be featured at the festival including ceramics, digital art, drawings, paintings, photography, jewelry, sculptures, and more, ensuring there is something for every patron to enjoy. There will also be live entertainment including local music performances throughout the weekend-long event.
Earlier this month, the 2021 Autumn Art Festival poster, which is designed by a local artist each year and available for purchase at the festival, was unveiled. This year's poster features the work of Mount Dora-based artist Jane Slivka.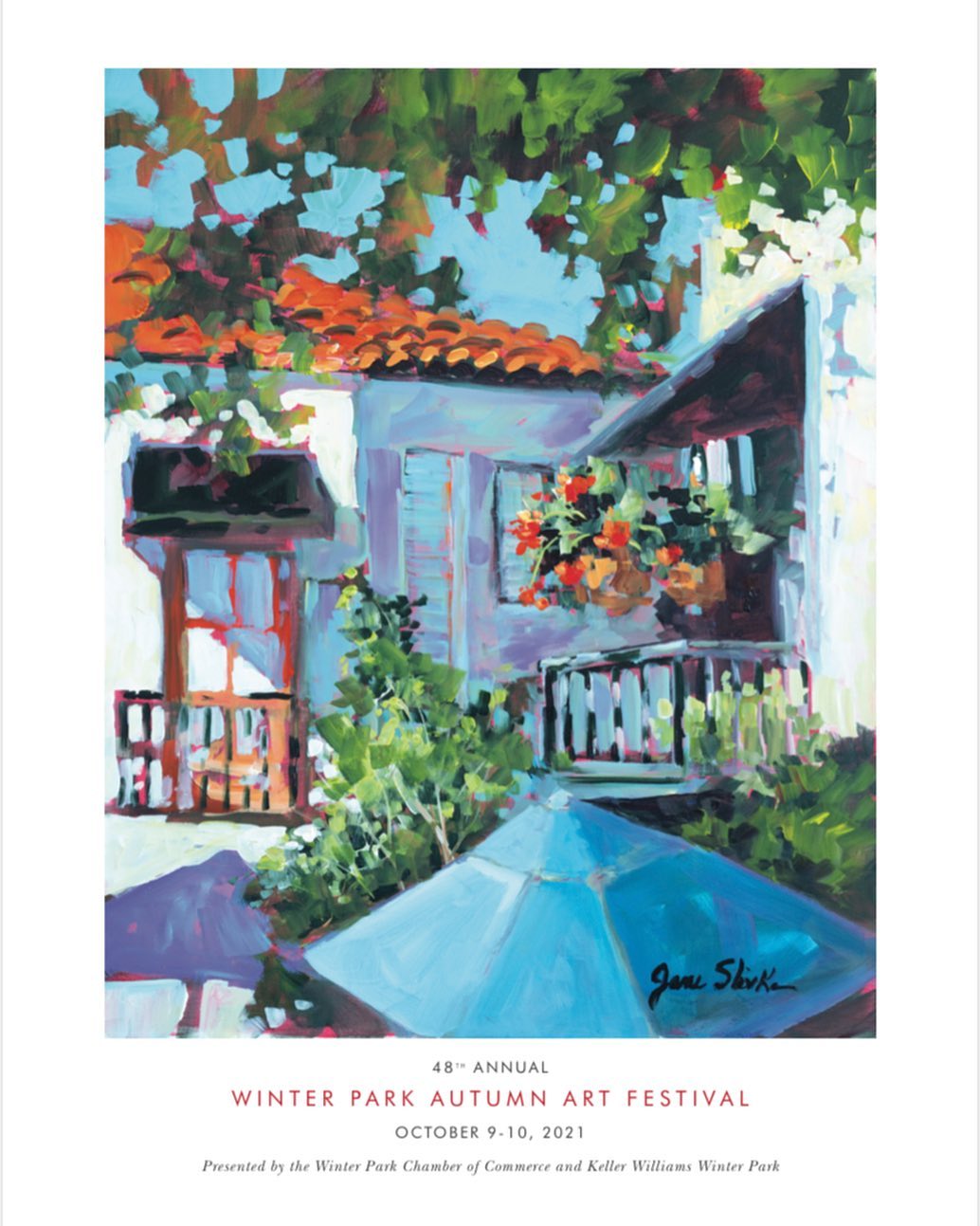 Admission to the festival is free of cost. For more information, visit the Autumn Art Festival webpage or Instagram.