The 1887 farmhouse-style home located at 1554 Harris Circle in Winter Park known as the "Harris-Edison House" is now for sale at a list price of $1.2 million. The home has had a unique history of ownership in its 134 years. Built by a Scottish attorney, the home was purchased from the original owner by the youngest son and daughter-in-law of Thomas Edison, Ted and Anne Edison.
Current owners, Samuel and Christine Hines, have listed the 7,942-square-foot lot with their daughter, Jenni Sloan of Kelly Price & Company, as the listing agent. According to Sloan, her parents have "love[d] the feeling of living in history" while residing in this home, which they purchased in 1993 from Lenore and Richard B. Dillard.
"I could not be more proud to represent this iconic farmhouse dating back to 1887," Sloan said. "I often imagine what it might have been like to live on the shores of Lake Sylvan more than 130 years ago."
The property has been completely renovated yet maintains its original historic charm. Many of the home's original features such as the sleeping porches, wainscoting, heart-of-pine hardwood floors, and a cast-iron bathtub have been maintained and refurbished.
Features of the listing include three bedrooms, three bathrooms, an updated chef's kitchen with vaulted bead board ceilings, two natural gas fireplaces, a bright sunroom, a front porch, a brick-paved courtyard, and an attached two-car garage.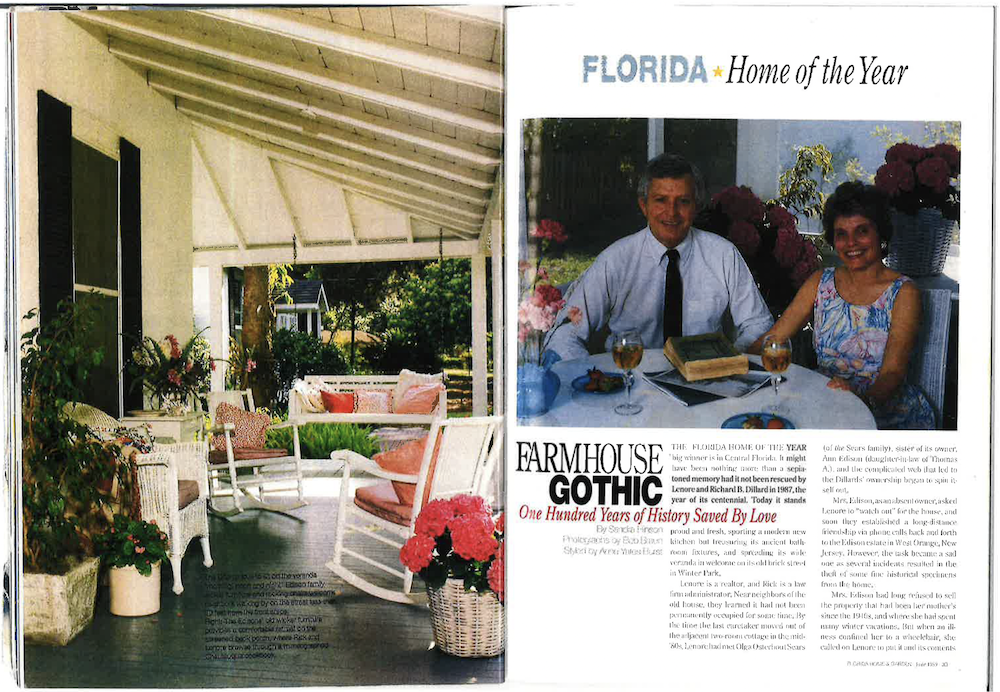 Located on a brick-paved road, the home is situated just across from Lake Sylvan and offers easy water access. It was named Home of the Year in Homes & Gardens magazine in 1989 and also received attention in a 1990 Orlando Sentinel article for its renovations and unique history.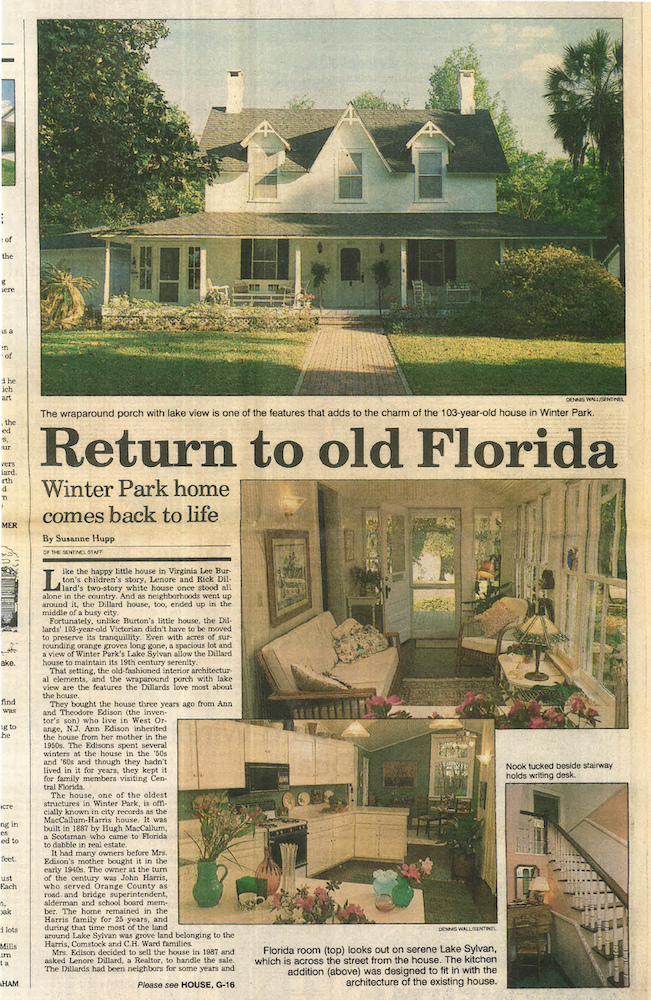 For more information on the listing, visit Jenni Sloan's website.