Developer-duo and owners of Creative Neighbors, LLC Michael and Heidi Halpin are aiming to transform two properties located on North Lakemont Avenue into a 26-home residential neighborhood called Enclave at Winter Park. Located at 740 and 760 N. Lakemont Ave., the residential community will consist of 14 single-family homes and 12 townhome villas.
Enclave at Winter Park will be centered around a park that includes a half-mile fitness pathway along the perimeter of the property, luxury landscaping, and a variety of canopy trees. According to plans obtained from the City of Winter Park, the design for the new residential community aims to protect and encourage the growth of over 90% of the large existing oak trees throughout the new community.
Single-family home lots are estimated to range in size from around 7,600 square feet to over 8,000 square feet and interested buyers will have the opportunity to choose from various luxury homebuilders to design their homes. According to GrowthSpotter, prices for these single-family lots will range from $800,000 to $900,000. The townhomes will feature two units per building and share a similar, cohesive design to the single-family homes and will likely range between $700,000 to $800,000 in cost.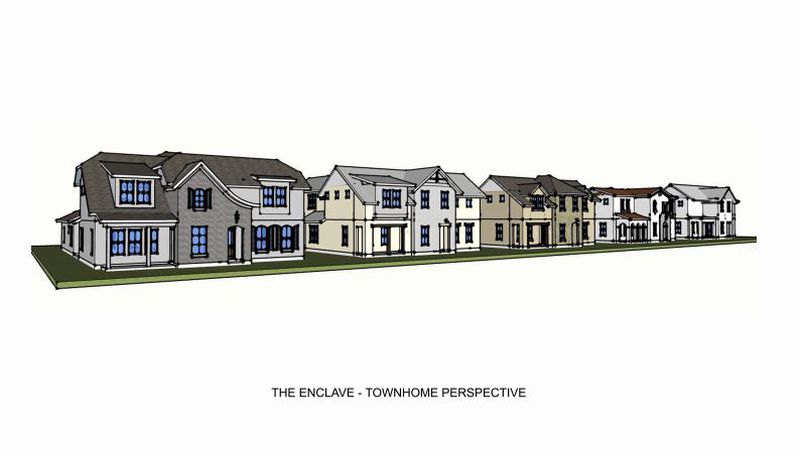 CivilCorp Engineering, Inc. is the engineering firm contracted for the residential community. According to City of Winter Park Communications Director Clarissa Howard, the City is currently working on scheduling public hearings for the project with the City's Planning & Zoning Department and the City Commission. However, the City plans to release a citywide notice regarding the project as the public hearing dates approach.
The community development project will also consist of the reconstruction of Winter Park Christian Church, Disciples of Christ, which is currently located on the property. ACi Architects is contracted to design the new church, engineered by Bishop Engineering Co., and CivilCorp Engineering, Inc. The current building, which measures 13,000 square-feet, includes a school facility, 200-seat sanctuary, fellowship hall, and meeting space that also doubles as a local voting center.
The Winter Park Christian Church, Disciples of Christ, first opened its doors to the community in the 1950s. According to GrowthSpotter, the Halpins are planning to demolish the aging building, a church the two have been lifetime members of and have worked with staff members of the church to avoid the closing of its congregation. Plans for the property's reconstruction include a 6,500 square-foot, 150-seat church along Lakemont Avenue and a circular drop-off area connecting the facility to a 38-car parking lot.