In a recent interview with the32789, Winter Park local Bonnie Lewis told the story of her adventurous and fulfilling career as a tailor. What started as a young girl's hobby learned on trips to visit her beloved grandmother quickly blossomed into a passion for sewing that would eventually take Lewis on a lifelong journey to follow her dream. Lewis has worked with some of the best-known designers in the fashion industry, flown from city to city to work on a throng of projects, and is now the founder of Common Sewing, a series of lessons that teaches beginners the basics of sewing.
"The experience of her love and presence with me at that age just brought to life in me an absolute passion for sewing," Lewis said of her grandmother, who taught her to sew at age nine. "It became without a doubt the place I wanted to go every day basically for the rest of my life."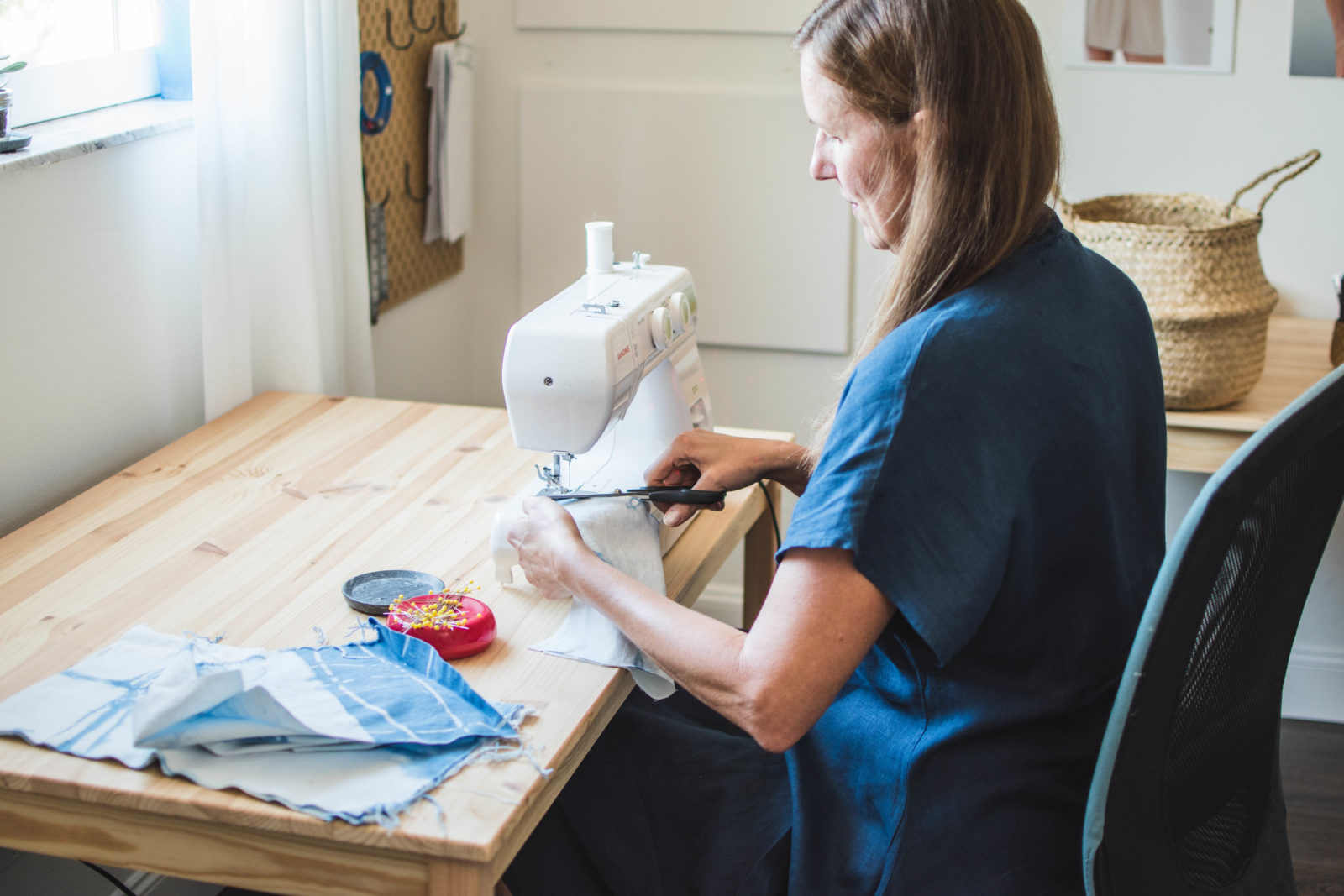 In addition to summer days spent sewing dolls and one-shouldered splatter paint onesies with her grandmother, Lewis's early exposure to sewing and the fashion industry included designing and selling matching sets to her classmates in junior high and getting a job at the fabric store at 15 years old. As a young adult, she opened a modest alterations shop in the back of a hair salon in Austin, TX. She eventually started making custom stage clothing for local rock 'n' roll bands and landed some high-profile groups in the area.
Then, Lewis set her sights on what is arguably the number one fashion capital of the world: New York City.
Upon arriving to the Big Apple, Lewis found the perfect spot to open her next business on the top floor of Andy Warhol's former Union Square factory building, which overlooks Tribeca and the Hudson River. She used the space to make custom clothing for her clients and was soon discovered by a New York Magazine writer who featured her in an article, driving even more business to Lewis.
After two years in that space, Lewis closed her business and began her pursuit of a career as a freelance tailor. Lars Nord, who founded the first tailoring agency and had been established as the personal tailor to countless high-profile celebrities was already a legend in the fashion industry at the time, and Lewis knew she wanted to earn her way onto his team. Certain that Nord held the key to her big break into the tailoring industry, Lewis persistently called Nord's assistant every single Wednesday at 4 p.m. for six months before landing a meeting with him. Immediately upon meeting her, Nord booked Lewis to work the upcoming Victoria's Secret fashion show prior to which she worked on a team of 13 tailors to handmake every outfit for the event.
Lewis's next job was with Ralph Lauren, with which she has now worked consistently as a freelancer for the last 20 years. During her career, Lewis has also worked with countless other designers and celebrities such as Tommy Hilfiger, Prada, Madonna, Vera Wang, Oscar de la Renta, Vogue, Dolce & Gabbana, Gwyneth Paltrow, Chanel, Ann Taylor, Gap, and more.
In her time living in New York City, Lewis would travel to Central Florida to visit her sister who attended the University of Central Florida and spent time frequented Winter Park on her visits. "I just always had this incredible soft spot for Winter Park," Lewis said. "I always kind of knew I was going to make it my home. I just had an instinct in me that I would end up here."
When Lewis had her son, Nick, she decided she didn't want to raise him in New York City and that it was the perfect time to make her move to the Orlando area to be closer to family. She continued to feel at home in Winter Park, and regularly brought Nick to Phelps Park to play. Last year, just before the pandemic hit, Lewis and her husband found their perfect Winter Park home just two blocks away from Phelps Park and around the corner from her parents.
After relocating to Central Florida, Lewis opened a brick-and-mortar school to teach lifestyle sewing at Faith Arts Village Orlando (FAVO). She focused on teaching her students the sewing fundamentals she had gathered throughout her career.
When the pandemic hit, Lewis established Orlando Face Mask Strong, a program through which she taught people virtually how to create fabric face masks. The project taught her everything she needed to know about digital patterns and how to effectively teach using the internet. She used this knowledge to convert her in-person sewing curriculum into an electronic book, Common Sewing, which she released this summer.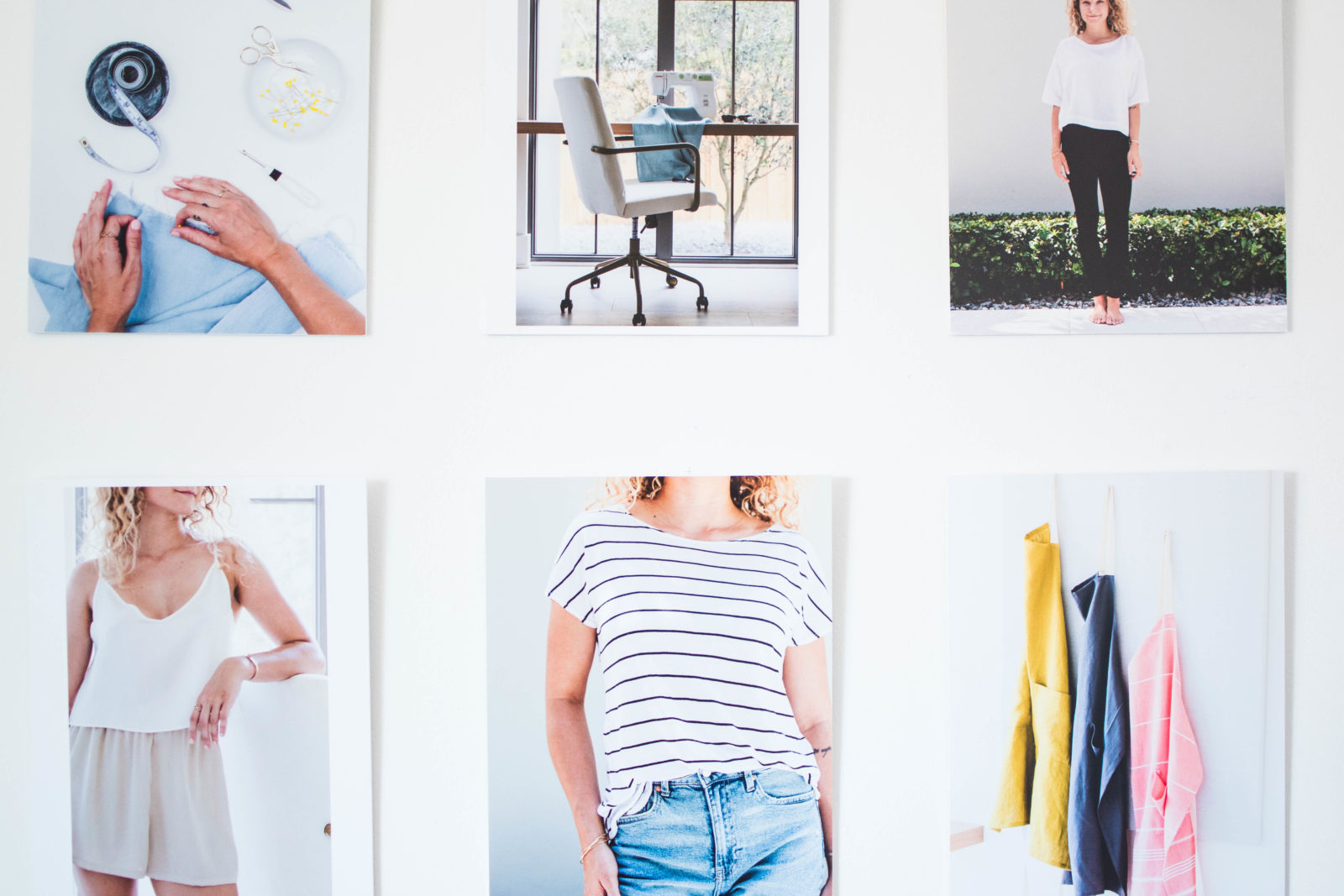 Lewis is thrilled with how far Common Sewing has come in such a short time, along with the expansive audience she is able to reach. She is now aiming to have a second book focused on tailoring and altering clothing in the next year.
For more information, visit the Common Sewing Facebook page, Instagram, or website.