For the first time in 53 years, the Spanish Revival-style estate located on the corner of Virginia Drive and Hillcrest Avenue at 210 Virginia Dr. is listed for sale in Winter Park in the Ellno Willo subdivision. Built in 1925, the home was last sold in 1968 for $45,000 and is now listed by Dan Haber and Michael Gonick with Premier Sotheby's International Realty for $2.4 million.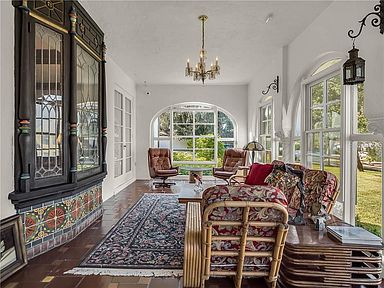 Sitting on an almost one-acre corner property near Lake Virginia, the home has been listed for less than 200 days. The Spanish-style architecture includes a tile roof, ceramic tile, hardwood floors, and offers five bedrooms, seven bathrooms, and roughly 3,750 square feet of space. Buyers can expect two floors and a private pool, patio, and porch.
Visitors are welcomed in through the home's original front door, which boasts the original 1920s hardware and opens to an entryway with travertine floors. The carved, cypress wood ceilings, built-in cabinets, and doors give the home a warm, old-world feel and lead to an updated kitchen. The living room features a wood-burning fireplace and a basement situated underneath the central area of the home, finished with a concrete floor with brick columns.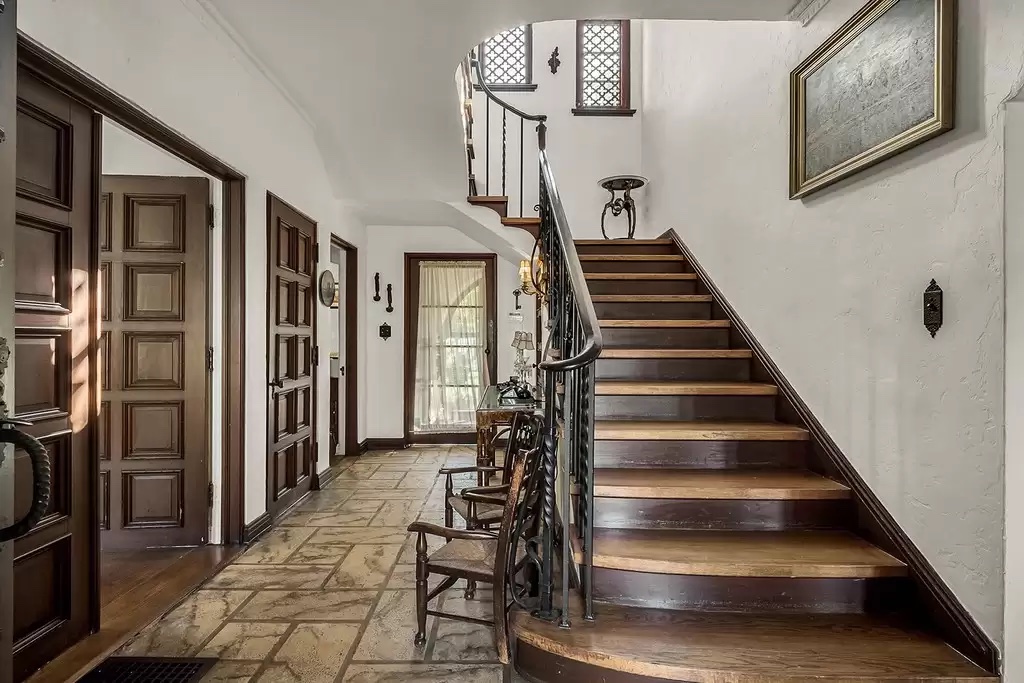 While one side of the property's exterior houses a two-car garage, the other provides entry to the backyard through a doorway covered in greenery. The outdoor space, which includes an iron gate, courtyard, koi pond, and pool, can also be accessed through two French doors off the back of the estate.
The pool has been updated with modern pool equipment and technology and is surfaced with Pebble Tec and surrounded by a brick-framed multilevel deck, along with green space in the surrounding area.
The back staircase, one of two sets of stairs in the home, leads up to a renovated garage apartment. Located above the garage, the guest suite is finished with hardwood oak floors, an updated bathroom and walk-in closet, and measures around 300 square feet in size.
For more information, visit Premier Sotheby's International's website.