80-year-old Sevilla Morse is a lifelong baseball fan nearing the end of a journey to watch a game at every Major League Baseball field there is. Currently, there are 30 Major League Baseball parks nationwide, of which Morse has visited 29.
Morse grew up near Pittsburgh, Pa., and was an avid Pirates fan alongside her family. After graduating from college, Morse moved to the Cleveland, Ohio area and began following the Cleveland Indians. She carried her love for the sport and the atmosphere of ballparks throughout her life.
Morse's quest to visit every MLB team's home field began in 2001 when she retired from her decades-long career as a music teacher. Following her retirement, she even worked two summers as a host greeter at the home field of the Cleveland Indians, Progressive Field, formerly Jacobs Field. By the time Morse moved to Winter Park in 2011, she had already visited 20 MLB ballparks.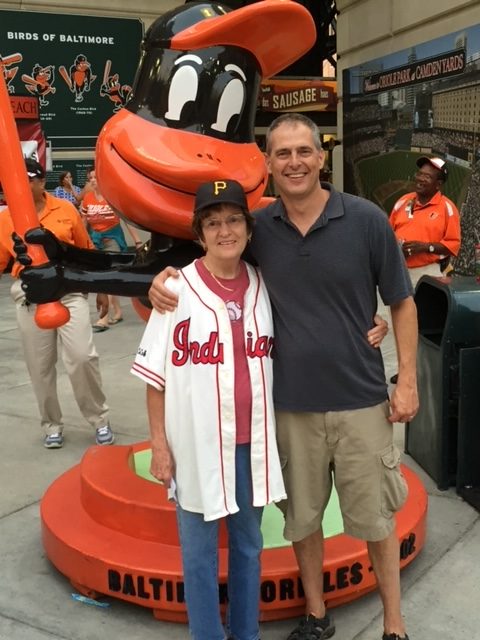 Her family and friends supported Morse throughout her quest and joined her on her trips. "My son and three grandchildren and other relatives as well as friends did go with me to all [the] ballparks," Morse said. "I never went alone."
Now a resident of Westminster Winter Park, Morse is ready to complete her nearly two-decade adventure at Petco Park in San Diego where her niece will join her to watch the Padres play against the Oakland Athletics on July 28. Morse plans to rep a Cleveland Indians jacket and Pittsburgh Pirates cap at the game.
Morse has collected a pennant from each MLB field she has visited and will soon return home with a 30th and final one to add to her collection, which she proudly hangs in her garage.
When asked about her ambitious quest, Morse said: "If you enjoy it and no one gets hurt, do it."
When she's not jet setting to ballparks, Morse spends her time conducting the volunteer chorus at Westminster Winter Park, visiting other residents with her therapy dog, and keeping up with her favorite teams.