Winter Park native and business owner Tyler Strickland aims to sweeten up the32789 sometime this August with a new-to-the-area concept: Crumbl Cookies. Formerly home to the Phenomenom Nitrogen Ice Cream & Bake Shop, Crumbl Cookies will offer locals a selection of hand-crafted, custom recipes that change each week. The new concept, located at 501 N. Orlando Ave., will develop unique, delicious cookies inspired by popular foods like pies, cakes, candies, and desserts of all kinds.
Born and raised in Winter Park, Strickland always dreamed of opening his own business in his hometown. "My partners and I were looking for top locations in Central Florida to open our first store, and we were determined to find something in the Winter Park area," Strickland said. "We believe that Winter Park residents will fall in love with the brand and be the perfect customer for this up-and-coming, nationwide brand."
Since news of the new cookie shop broke in Winter Park, curious customers have been stopping in to see the new cookie franchise, hoping to taste the "best cookies you will ever eat," according to Strickland. "I have seen and heard a lot of buzz around town and on social media, and we have customers stopping by daily to check if we are open," Stickland said.
In preparation for the opening, Crumbl has experienced multiple transit delays for the shop's cookie-making equipment. "We believe we will be open no later than the middle of August for customers to try all of our amazing cookies," he added. "Customers will find their favorite in our weekly rotating menu of cookies."
After launching just three years ago, the Crumbl brand has expanded its cookie locations to more than 200 bakeries in 32 states nationwide and is one of the fastest-growing cookie companies in the nation, according to Strickland.
According to Strickland, Crumbl's weekly strategy is a game-changer. Each week, the company offers a four-flavor weekly rotation in cookie shops across the United States. Every Sunday at 8 p.m., Crumbl releases a list of cookie flavors for the upcoming week on its social media and invites guests to taste-test them in their local shop, order for delivery, or have specially catered for events.
Crumbl offers local customers pretty, pink, oblong boxes designed to fit every delicious offering no matter the cookie. The boxes quickly became Crumbl's signature packaging after the bakery sold its very first cookie in 2018.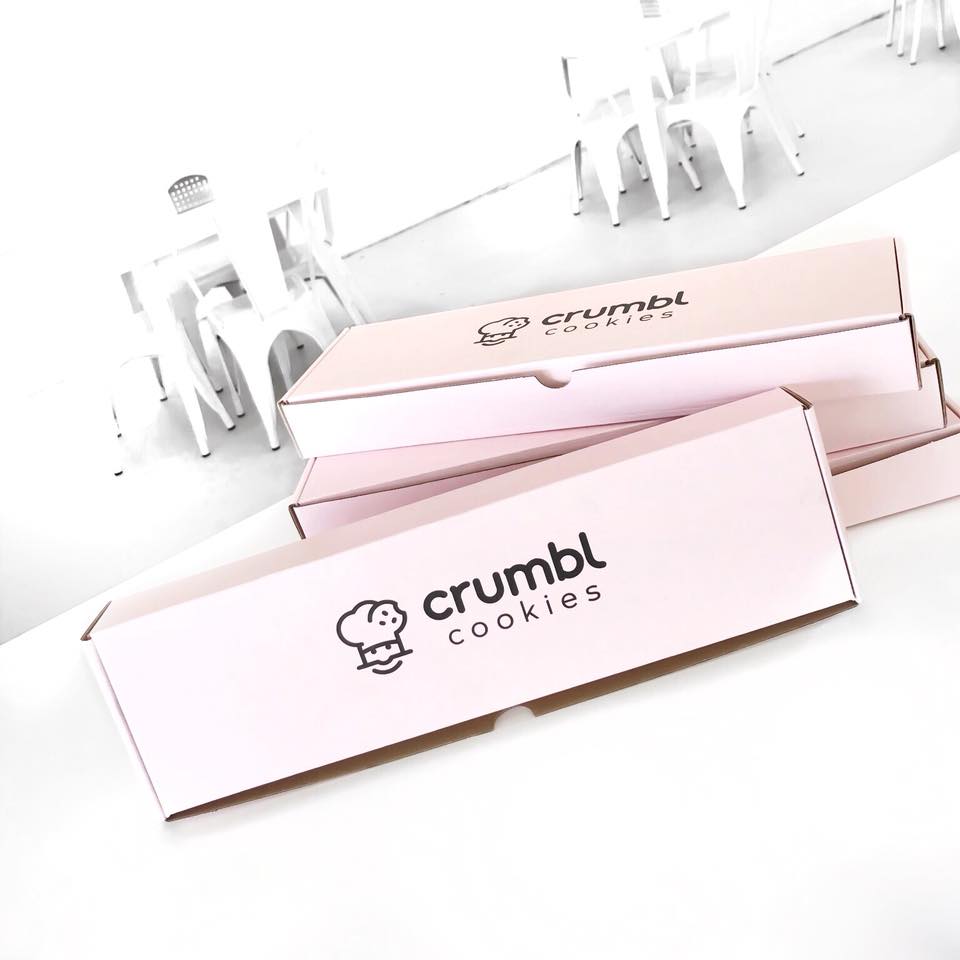 Founded by two cousins, Crumbl Cookies first started when co-founder and now COO of Crumbl, Sawyer Hemsley, teamed up with his cousin Jason McGowan, now Crumbl's CEO, on a quest for the perfect chocolate chip cookie. Focusing on one ingredient at a time, the cousins asked passersby to sample new recipes until they found what they believed to be the world's best chocolate chip cookie.
Winter Park is only one of many communities in Central Florida that will benefit from the cookie concept. According to Strickland, Crumbl is growing and plans to open shops in Altamonte Springs in the West Town Shopping Center and in east Orlando in the Waterford Lakes Shopping Center in addition to its shops already located in Lake Mary, Winter Springs, and Kissimmee. "After we get these three locations open, we are hoping to secure other prime spots in Central Florida," Strickland said.
For more information about Crumbl, visit the website.