Winter Park local Jamie Gernert is the founder and creator behind Work Your Closet, a successful blog on which she shares content that offers her readers and 42,000 plus Instagram followers her best takes on design, fashion, and lifestyle. Last year, Gernert decided to build upon her brand and open WYC Designs, a business through which she now offers her creative services in interior design, photography, and consulting for social media, content development, and web work.
Prior to opening WYC Designs, Gernert worked part time with custom home builder LunDev, a company she still works closely with as an independent contractor. In September 2020, Gernert decided she wanted more flexibility in her work life to care for her family and took the leap to begin working independently. "I loved what I was doing, but when life hands you a curveball, flexibility is also very important," Gernert said. Despite branching out on her own during a notoriously chaotic year, Gernert is gaining momentum and growing her brand rapidly, securing over 20 contracts in a nine-month period including local and out of state projects.
According to Gernert, much of the interest she received in her services stemmed from sharing her work on the Work Your Closet blog and social media pages. Her first interior design project that she featured on her platforms was for her family home in Winter Park, on which she worked in collaboration with LunDev. This project received significant praise in the interior design community and resulted in substantial exposure and praise for Gernert. "[People] who reach out to me usually says that most of their inspiration board is based on work that I've already done," Gernert said. "It's been really nice to have that very visual presence out there already because people who gravitate to that [style] already know exactly what I do and they want it."
The home she designed, in which she lives currently with her husband and two sons, embodies Gernert's signature "California casual" style, an elevated yet comfortable look as she describes it. Gernert shared that she aims to make homes feel special, personal, and functional while still tying in a bit of luxury where it makes sense. When working with clients, Gernert also places a great emphasis on making the experience throughout the project just as enjoyable as the end product.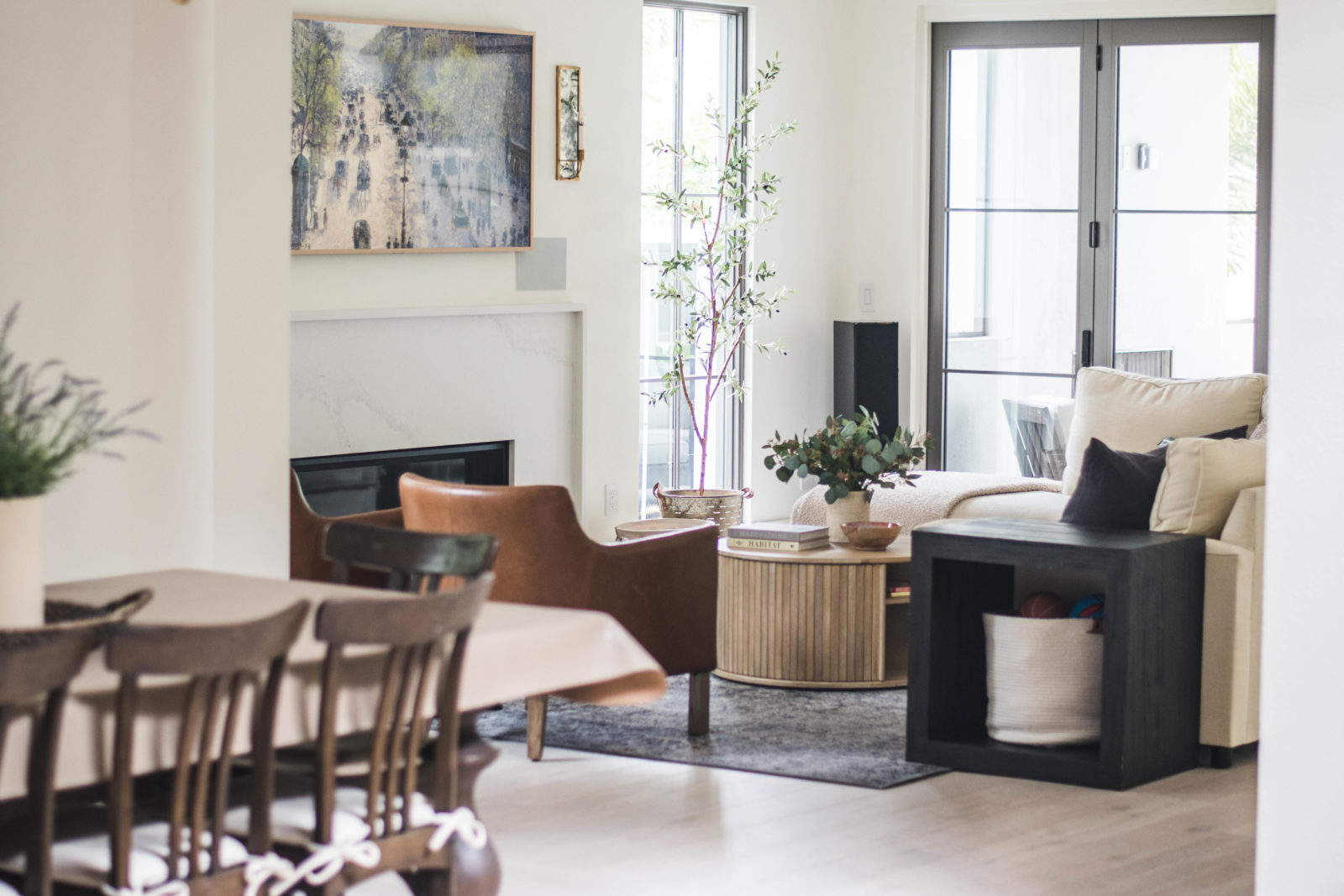 "My goal is that those who hire me realize that I'm part of their team," Gernert said. "I'm not someone on the outside trying to just whip up something—I'm here to listen and I even feel like I'm part therapist sometimes. [Clients] will call me to vent about something that is happening in their life or with a builder and I am here to listen and make things easier for them because, at the end of the day, whatever you do to your home, whether you renovate it or custom build it, it should be a good experience. It should be fun. You're getting to put your stamp, your preferences, and everything you dreamed of into this project, and I don't want that to be muddled or taken away by things that can happen throughout construction. I hope when [my clients] look back they think 'Wow, I couldn't have done it without her.'"
In addition to interior design, Gernert offers services such as photography and consulting for brands, which has netted several opportunities for her to collaborate with and support small, local businesses including The Heavy and New General. Gernert has also worked with Bonnie Lewis, a Winter Park resident and freelance tailor who has worked with some of the biggest fashion brands in the industry including Ralph Lauren®, Prada®, Burberry®, Tommy Hilfiger®, and dozens more to capture branded photography for Lewis's website and new book, Common Sewing. Gernert's relationships with these and other businesses has allowed her to continue growing her brand while helping other brands that she loves right here in Winter Park. "I want to give back to this community in particular because I feel like it's been such a great springboard for me as I start this whole endeavor on my own," Gernert said.
The WYC Designs website also offers a section where fans of Gernert's work can directly shop some of her décor favorites, including items she has in her own home. She also offers WYC branded items including a line of candles she created in collaboration with another local business, Artifact Candle Foundry, located in downtown Orlando's Thornton Park.
Down the road, Gernert hopes to continue expanding the WYC Designs brand and services and to eventually manage a small, equally passionate team.
To see more of Gernert's work, visit the Work You Closet blog, Instagram, and WYC Designs website.