A hard-to-miss boutique is making a statement in the Park Avenue shopping scene. Boasting a hot pink exterior, GASP offers colorful and trendy products hand-selected by boutique owner and founder, Julianna Vargas, who remained quiet about the new concept until opening her dream shop to locals on May 14.
Born and raised in Winter Park, Vargas graduated from Winter Park High School in 2016 and returned to the32789 after earning a degree in hospitality from Florida State University in 2020. Following graduation, Vargas put her original plans for the future on hold due to the uncertainty caused by the pandemic and moved back to Winter Park, where she would soon realize her dream to open a business of her own in her hometown. 
Vargas acted quickly to make her new dream a reality. After signing a lease earlier this year in April, she was able to open GASP's doors in time to meet the wave of patrons that flocked to Park Avenue during the Winter Park Sidewalk Art Festival. "Everything happened so fast… I had a vision for the store and did everything I could to make that vision come to life," Vargas said.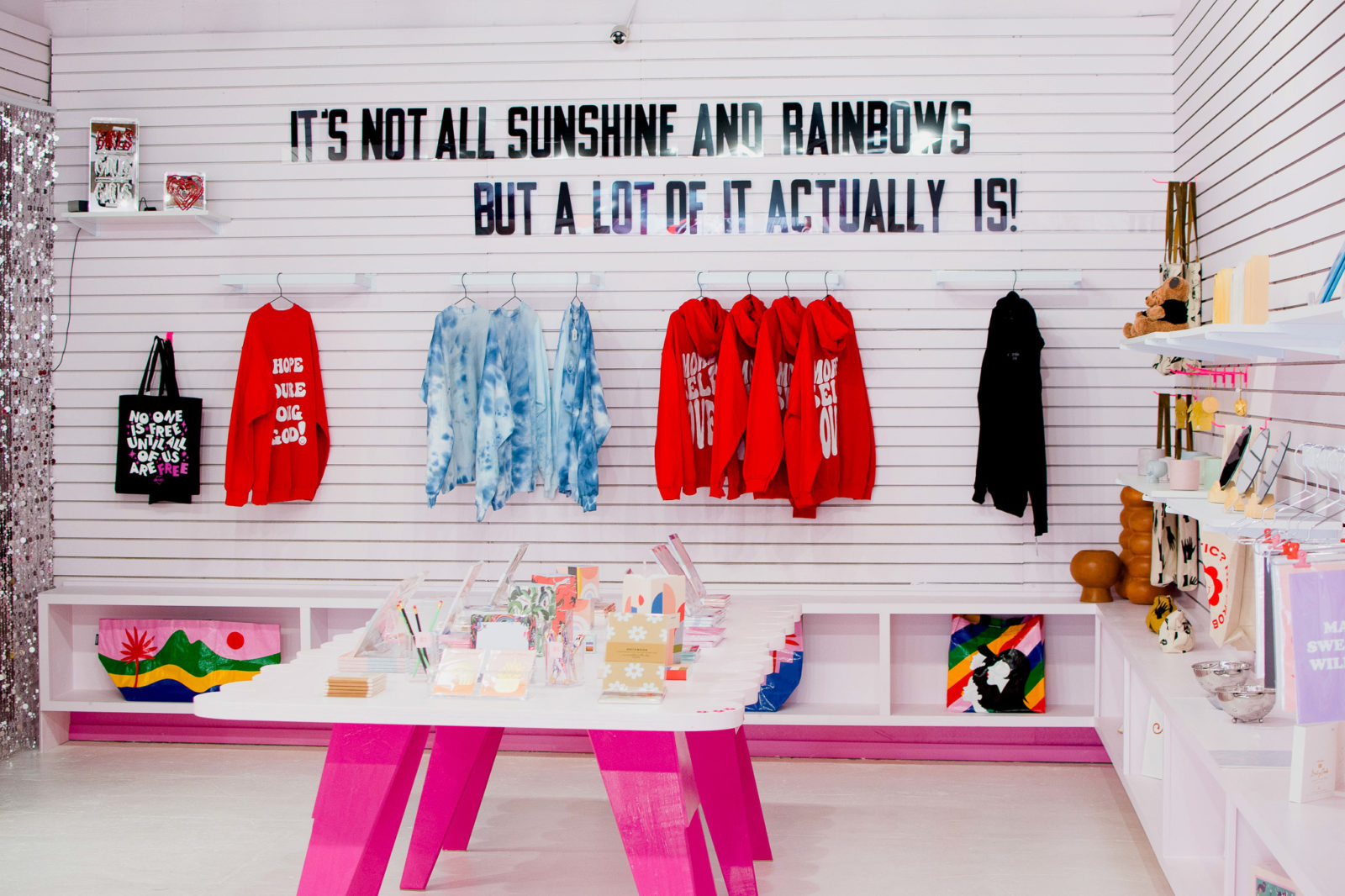 With only a month to prepare between signing the lease and GASP's soft opening, Vargas had to learn the ropes of running a retail space quickly. She spent a lot of time online, finding unique products to sell in GASP. Today, locals can expect a variety of mugs, jewelry, candles, keychains, stickers, hair clips, stationery, prints, and other home décor in her store.
According to Vargas, she has received nothing but love and support for GASP from locals who have curiously stopped in to explore the interior of the bright pink shop. Many customers found out about GASP through social media posts published by passersby, who spotted the bold storefront and snapped an Instagram-worthy photo. "The craziest part for me has been the reaction from the community," Vargas said. "I did almost everything in silence and barely posted anything on social media about it before we opened."
Before the soft opening, GASP's Instagram had only 50 followers, comprised of the Vargas' family and friends. But after its surprise introduction to Winter Park, GASP gained over one thousand followers by the end of that week.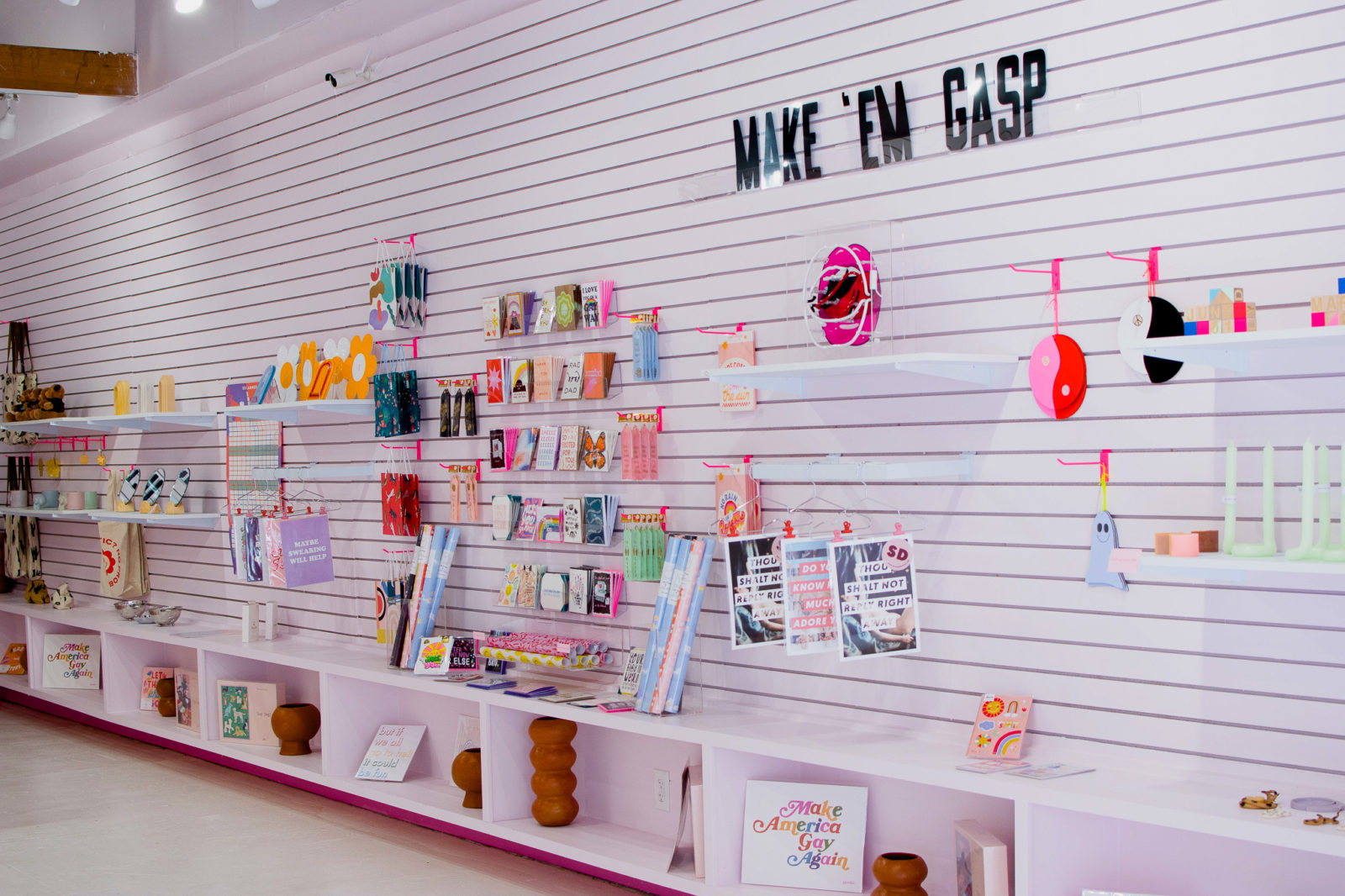 The name for GASP originated during Vargas's time spent at home during the pandemic and comes from an inside family joke. According to Vargas, she knew she wanted a product to be on the shelves of her store if it made her gasp. "It first started as a joke with my parents," Vargas said. "I would be on my computer and all of a sudden randomly gasp out of nowhere. It was just funny because they thought that something was wrong, but I was always just shopping."
While most Winter Park patrons had no clue that GASP was in the works before its opening, some did unknowingly assist in choosing its bold paint color. "When I was trying to decide which color pink to use for the outside, I painted four different color swatches on the outside," Vargas said. "For about a week, people kept walking past, giving their opinions on the colors, which was fun because I got some input from the community. I'm so happy with how it turned out."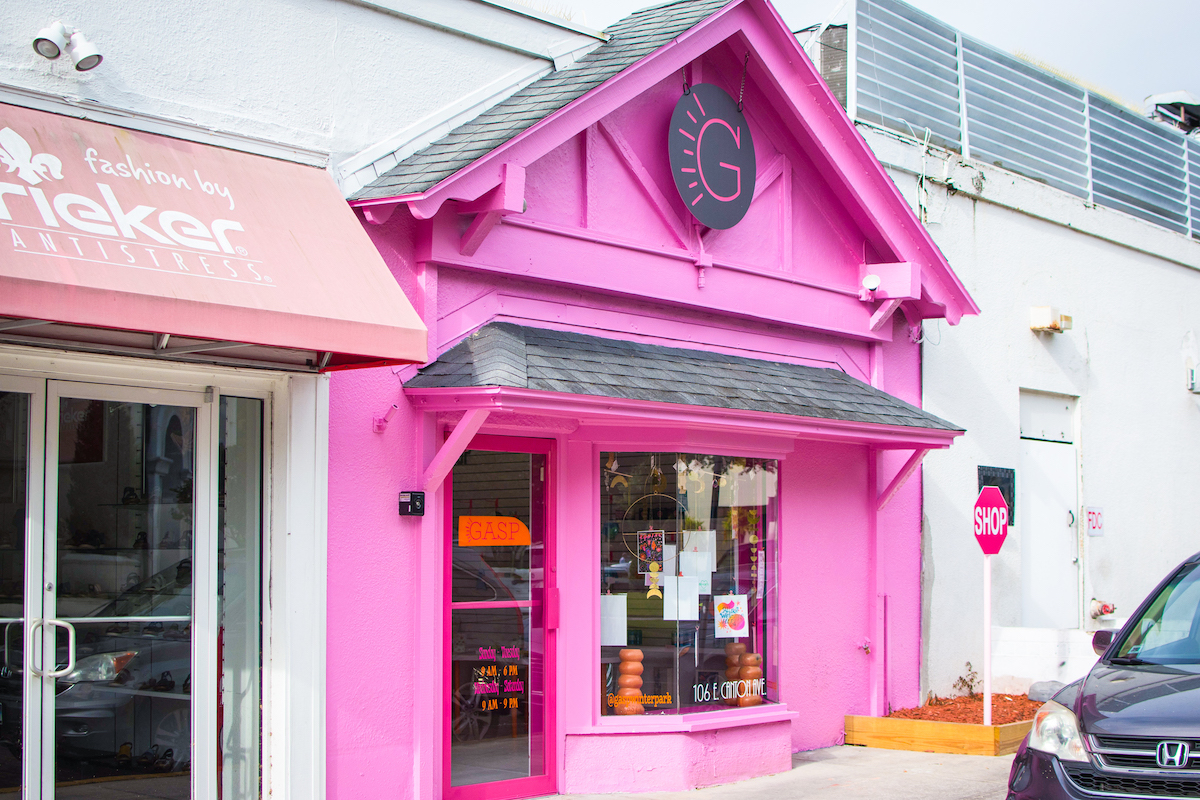 As for the future of GASP, Vargas envisions expanding to multiple locations in different cities, but not before establishing the GASP brand in Winter Park. "My goal for the past few months has just been to get the store open," Vargas said. "After I get settled, I would definitely like to get more involved with the community. There are so many small businesses in Winter Park that I love and would like to work with in the future!"
GASP is located at 106 E. Canton Ave., just around the corner from Boca Winter Park and across the street from St. Margaret Mary Catholic Church.
For more information about GASP, visit the website.