Winter Park's newest Foxtail Coffee Co. location opened its doors this week on May 26 at 1105 Howell Market Lane following weeks of anticipation from locals. In addition to Foxtail's typical coffee house offerings, guests can also enjoy collaborations from two other Central Florida favorites, Kelly's Homemade Ice Cream and Ravenous Pig Brewing Co. in the new space.
Sweet treats such as scoops, pints, shakes, waffle cones, and dog pops will be available at Kelly's Homemade Ice Cream Counter and Ravenous Pig Brewing Co., the location's exclusive brewery, will offer eight beers on tap including the Foxtail Coffee Blonde Ale, a Ravenous Pig golden ale brewed with Foxtail's Farmhouse Blend.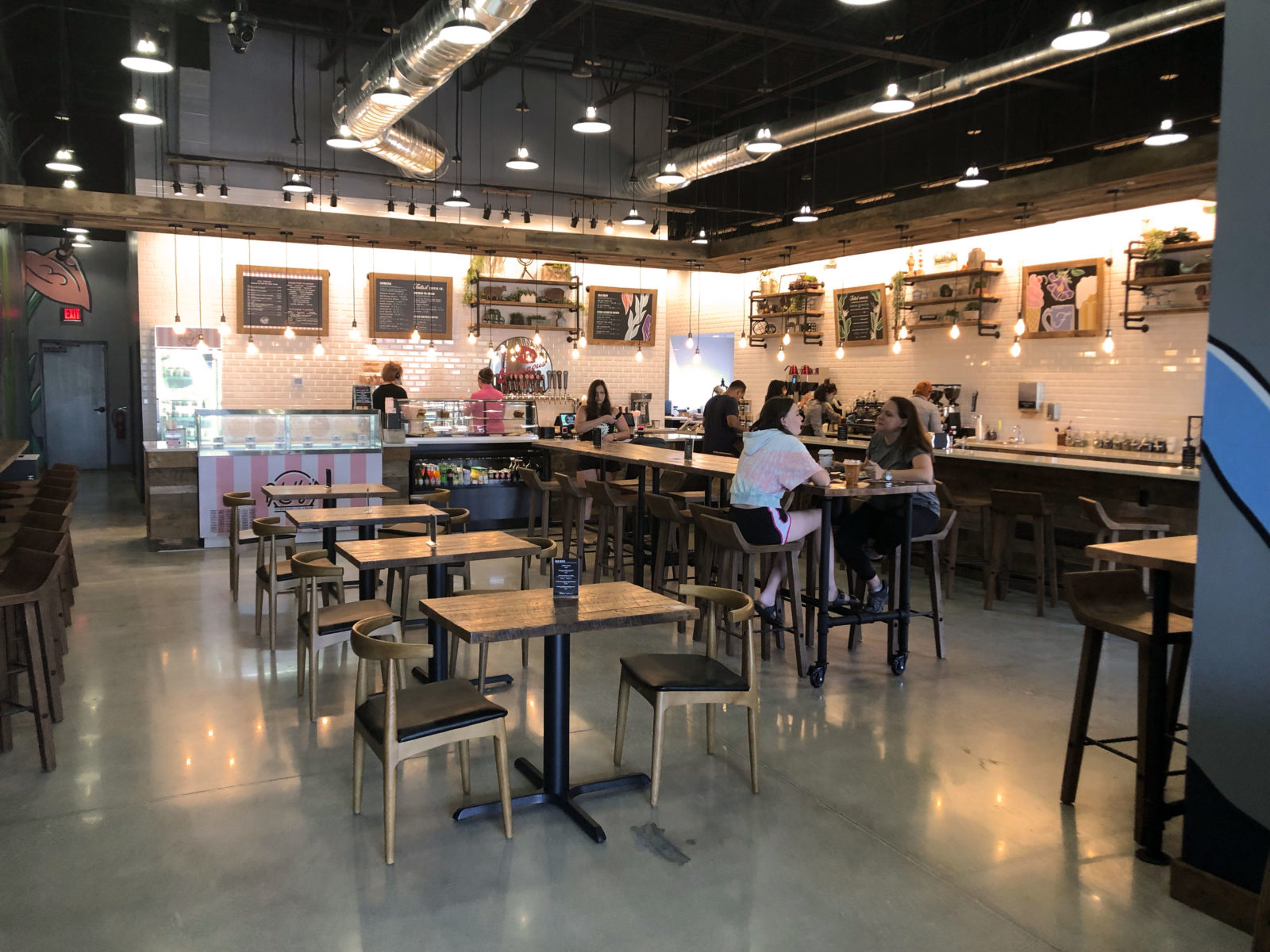 Jenna Foor, brewery manager for the Ravenous Pig Brewing Co., also shared that guests can expect new menu items in collaboration with Kelly's Ice Cream Counter including adult ice cream beer floats.
Local patrons of the new Foxtail Coffee location, Cari Rotenberger and her daughter Caroline, stopped into the shop for the first time today to enjoy some breakfast. "We typically go to the Orange Avenue location, but [Caroline's] school is not too far from here so on our way for drop off and pick up in the afternoons," Cari Rotenberger said. "We have been passing by and watching so we were super excited to see the open flag flying yesterday."
For more information on Foxtail Coffee Co.'s locations, visit the website.