Social entrepreneurs and Winter Park locals, Russ and Bridget Bruguiere, softly opened a truly unique coffee shop and bodega along Fairbanks Avenue this past weekend. The shop, KOS, which originally began as an e-commerce company, is intended as a creative space that will provide awareness and raise funds for local and international charities and nonprofits while actively engaging and informing its customers.
With each product sold, KOS donates 10 percent of profits to the charity or nonprofit that is marked on the product's label along with a description of the organization's mission. This system creates an opportunity for consumers to contribute to a cause intentionally and understand the cause their purchase will benefit. The Bruguieres consciously seek out organizations that support education, neighborhood revitalization, and community development in underserved communities both locally and throughout the developing world.
"We wanted to make sure we were starting a company with a very charitable thought process," Russ Bruguiere said. "We honestly feel like no matter what kind of company you are, even if you are a total for-profit company, you should be doing something and giving something back to your local community and trying to do better for your global community."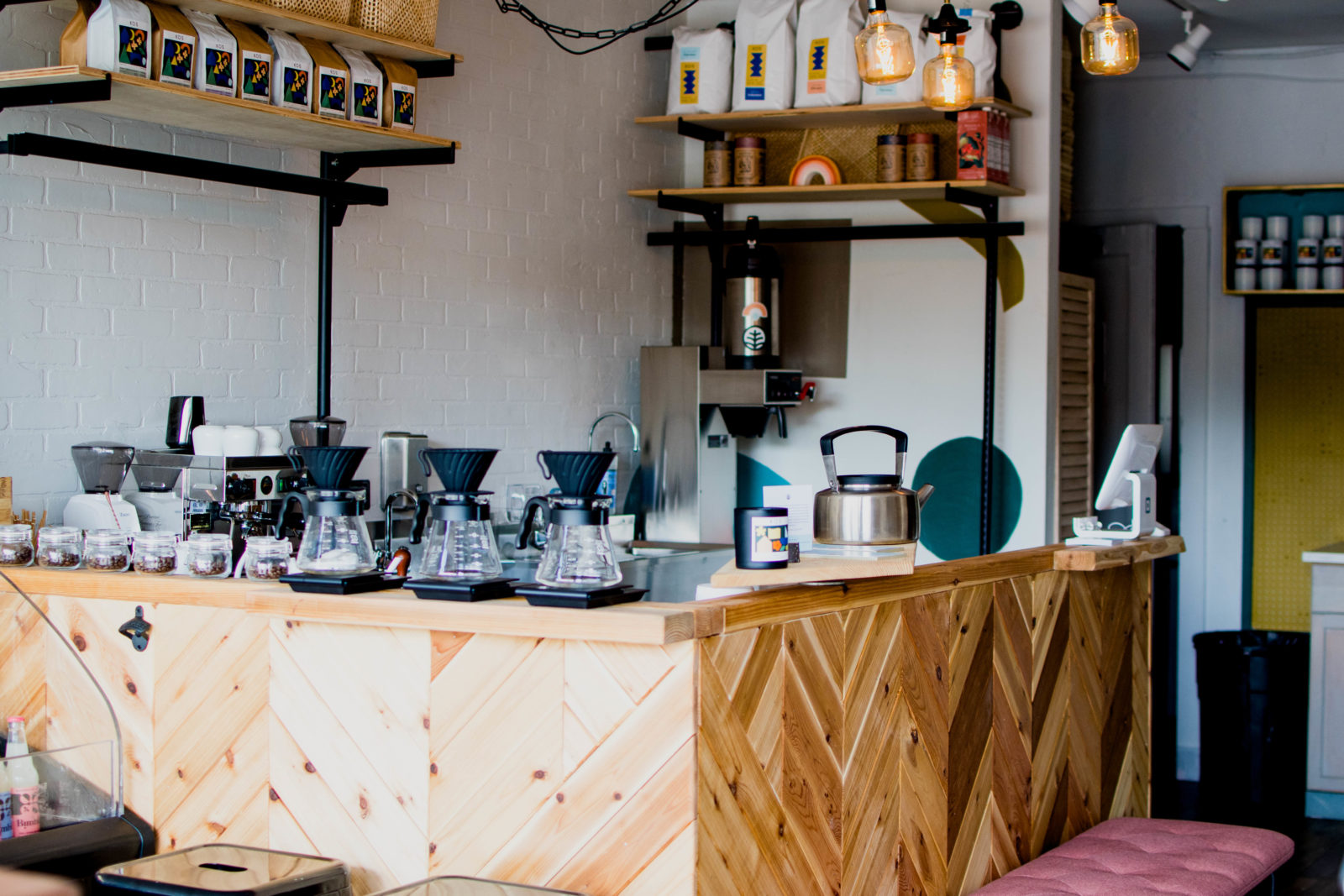 Guests can find a variety of products at KOS including five varieties of single origin, fair trade coffee, two vintages of wine, and a variety of scented candles. The Bruguieres spent much of the past year working with winemakers in California to create their own cabernet sauvignon and pinot grigio wines as well as learning how to roast coffee and design their candles in preparation for opening their shop.
"For us, we try to think of products that we really are passionate about and love and that we know consumers also love and will really be able to utilize," Russ Bruguiere said. "Mostly, we want the wine, coffee, candles, and different products we produce to be the messenger of what we are trying to get across."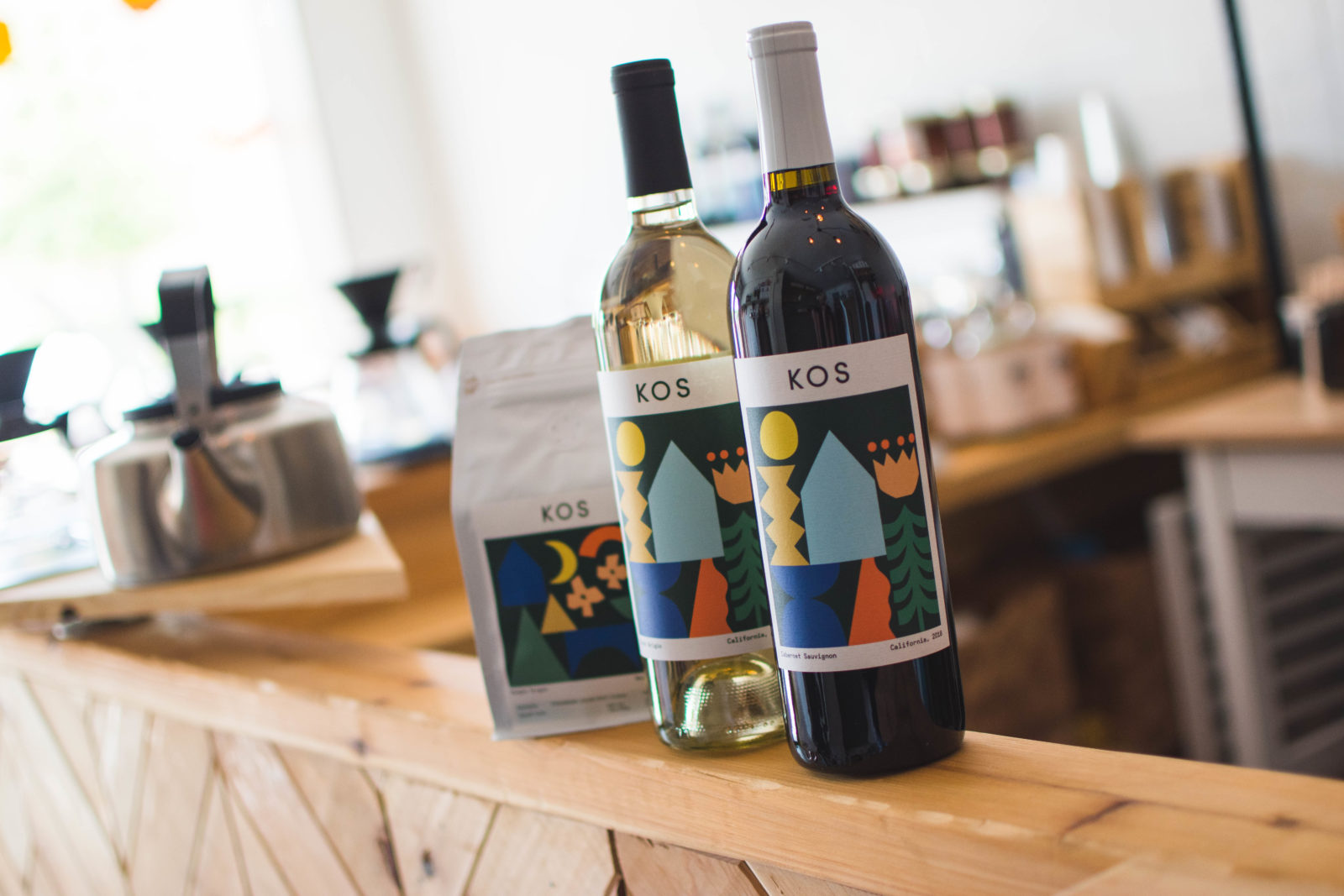 Currently, KOS is working to raise funds for several organizations such as Support Our Scholars, a Winter Park-based organization that seeks out disadvantaged youth and women to pair them with mentors through the college application process, New Image Youth Center, an after-school safe space and community center in Parramore, Lift Orlando, a neighborhood revitalization group focused in the West Lakes neighborhoods in Central Florida, and SEED International, which supports two rural communities in Haiti by paying the salaries of teachers that travel from larger nearby towns to educate children and provide work skill training for young adults.
"We feel that especially the millennial generation and Generation X and Generation Y are wanting to support businesses that are doing something good for the world so we feel like if we can supply really amazing products to consumers and have them feel good about the purchase, it's a win-win," Russ Bruguiere said. "What I've seen is, especially in this economy, most people can't donate $500-$1,000 a year to a charity, let alone three or four different charities, so why don't we substitute products that they're already purchasing with our products and do the donation piece on their behalf?"
The name of the shop, "KOS," is short for "koselig," a Norwegian word that loosely translates to cozy, connected, and content. According to the owners, koselig is a vibe they strive for in their business and lives and also embodies the family's Norwegian heritage.
Like most parents, Russ and Bridget Bruguiere, are also eager to educate and engage their child in the act of community involvement and the importance of giving back. Their two-year-old daughter, Emma, is a big part of the KOS team according to the couple.
"My wife and I have already had very successful careers in business, so for us this is our opportunity to create a business that we're very passionate about, but at the same time really create a business that gives back and sets a positive example for our daughter," Russ Bruguiere said. "What better way to teach our daughter the principles of entrepreneurship and philanthropy and giving back than getting her started at a very early age."
In addition to its other products, KOS also offers espresso-based drinks, pour-over coffee, drip coffee, a Norwegian steeped coffee called Kokekaffe, and grab-and-go beverages including wine, craft beer, kombucha, seltzer and CBD-infused drinks. The shop also offers free drip coffee to guests on Tuesdays and contributes tips to the selected charity of the week.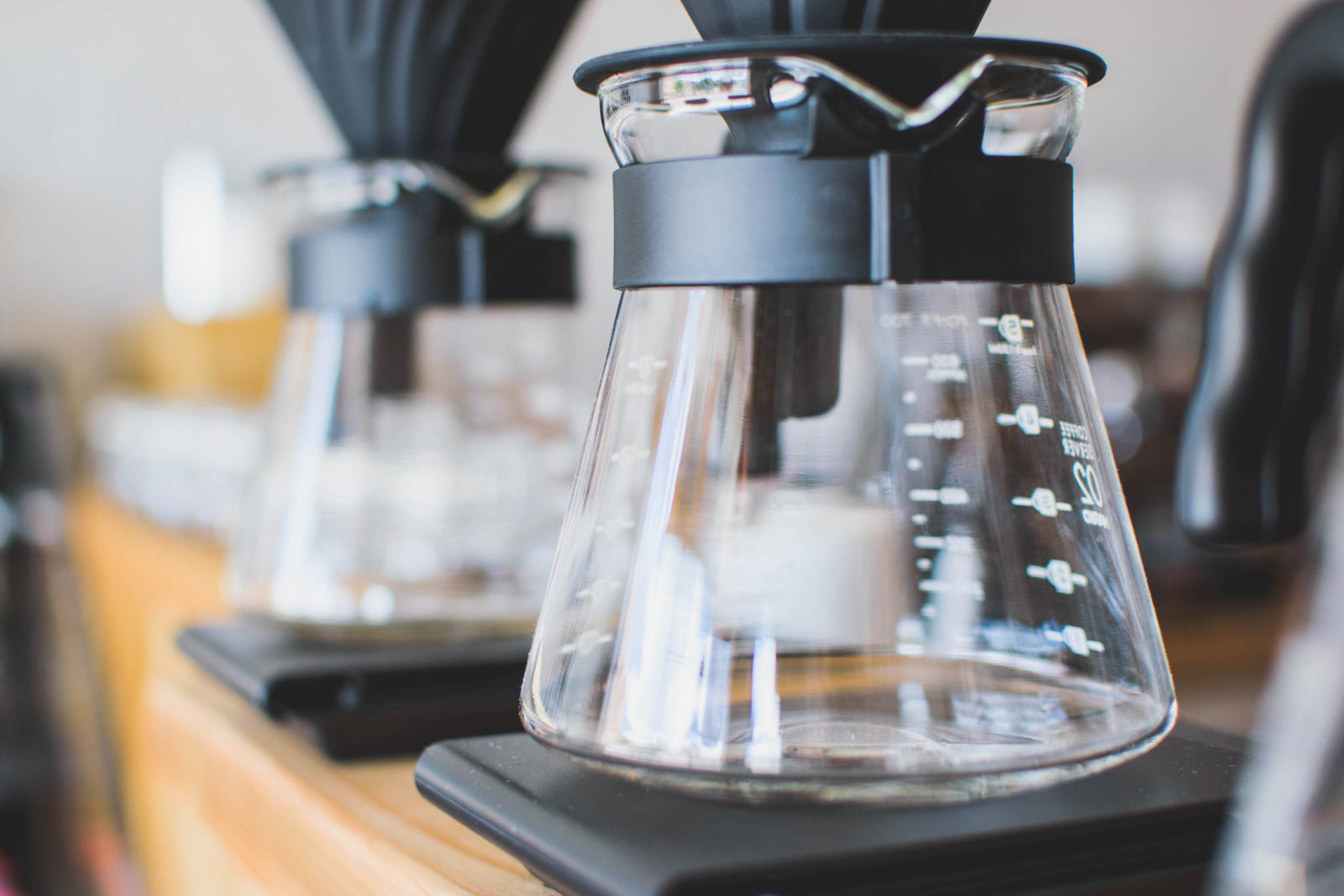 KOS is located at 129 West Fairbanks Ave. For more information, visit the KOS website, Facebook, and Instagram.