Last weekend, Rollins College hosted in-person commencement ceremonies to honor the Class of 2021 and welcomed back students from the Class of 2020 who were unable to walk at last year's event, which was held virtually due to COVID-19 restrictions. Celebrations for the College of Liberal Arts, Hamilton Holt School, and Crummer Graduate School of Business were held outside at Showalter Stadium in Winter Park with an option for virtual attendance.
Located roughly 2.5 miles from campus, Winter Park High School's Showalter Stadium was chosen for this year's commencement ceremonies to accommodate both the 2020 and 2021 graduating classes while upholding health and safety protocols. "Moving the ceremonies to Showalter Field from the sports center on campus where commencement is normally held really did go better than I could have imagined," said Sadie Machi, Rollins College Class of 2021 graduate. "Despite all of the challenges that the college has dealt with in the last 14 months, they still gave us an excellent graduation where we felt both celebrated and safe."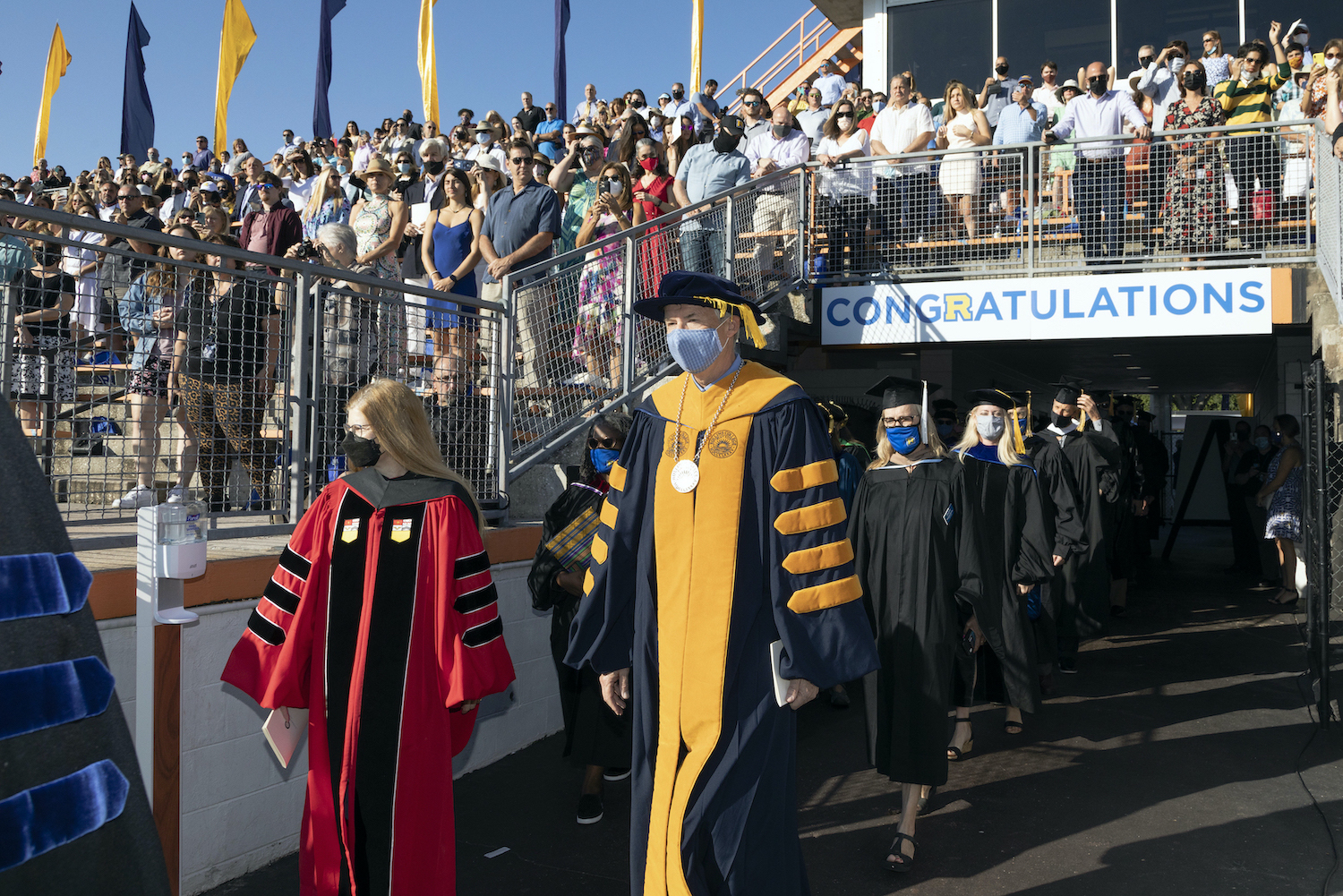 Following CDC guidelines, Rollins College postponed its 2020 graduation ceremonies due to health and safety concerns. This year, the campus welcomed back the Class of 2020 for students to finally make their debut on stage and commemorate their graduate status. The college also allowed the Class of 2020 graduates who returned for the in-person ceremony to forego typical assigned seating protocol to sit with the peers and friends of their choosing.
"I cannot say enough how much I enjoyed the ceremony this year as a 2020 graduate finally getting to walk across the stage and celebrate the moment with my peers," said Maura Leaden, Rollins College Class of 2020 graduate. "We all waited so long for this and endured so much change and loss during this past year that I think it was an extra special moment for all 2020 graduates… It was a unique opportunity to revisit my alma mater a year after being separated from it."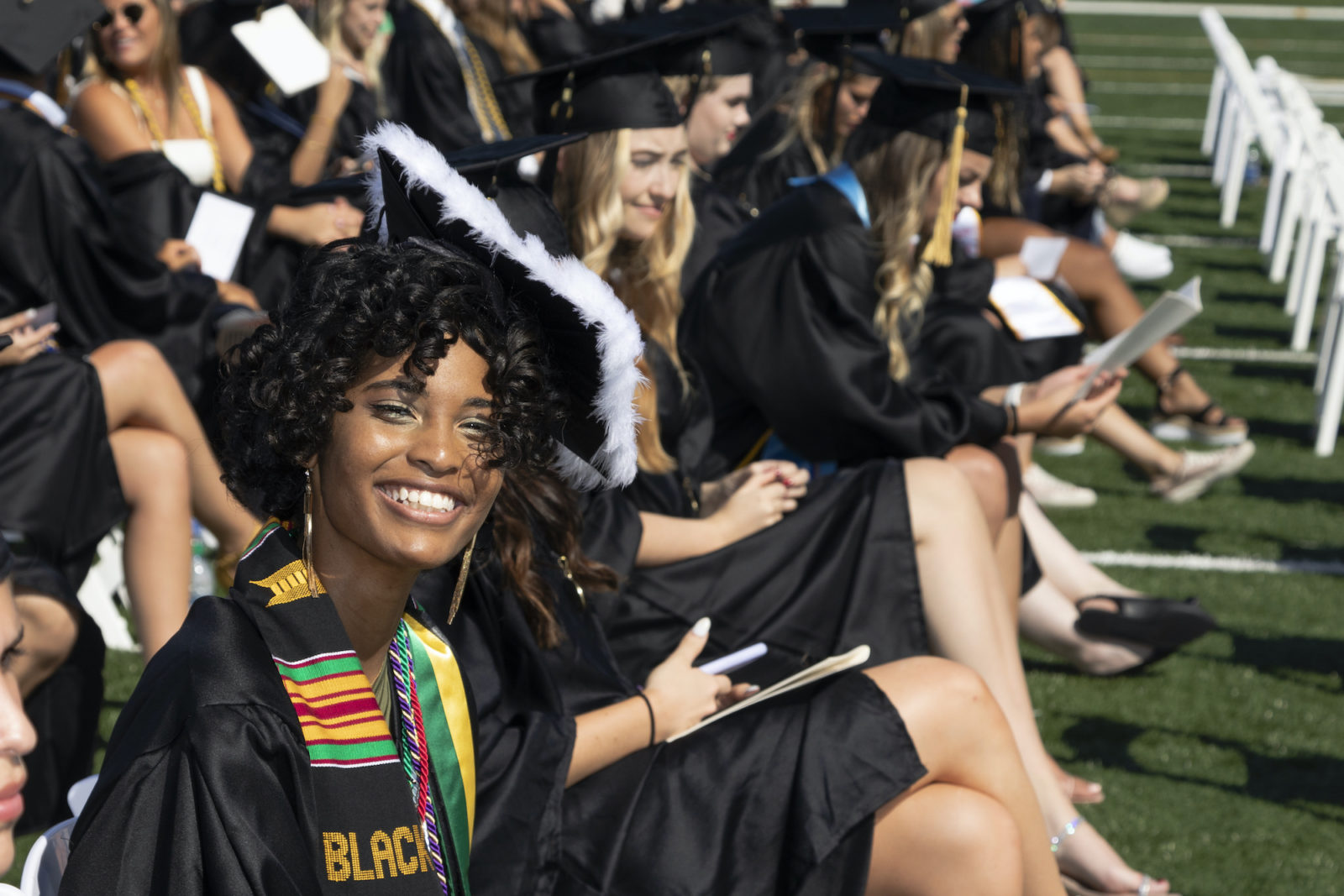 To learn more about last weekend's festivities, visit the website or watch the ceremonies online here.