The Charles Hosmer Morse Museum of American Art recently received an extraordinary collection of art donated by Theodore E. Stebbins, Jr. and Susan Cragg Stebbins, which has been gifted in honor of longtime residents of Winter Park and Mrs. Stebbins's parents, Evelyn and Henry Cragg. According to the museum's recent press release, Henry Cragg was a member of the Charles Hosmer Morse Foundation board of trustees from its founding in 1976 up until his passing in 1988.
A total of 65 pieces, including works of art from "preeminent American masters," were gifted to the museum alongside two long-term loans and the addition of three future gifts. The Stebbins' art collection gift includes watercolors, drawings, sculptures, and paintings from the late 19th century and early 20th century. Dr. Laurence J. Ruggiero, the Morse Museum's director said, "the works of art that make up the Stebbins Collection are exquisite pictures that are not only a delight to the eye but a joy for the mind. Their very generous gift will further enhance our continuing efforts to carry out the vision of the McKeans to make art an important part of the everyday lives of everyone in our community."
Founded by Jeannette Genius McKean, the Morse Museum was created in honor of her grandfather, Charles Hosmer Morse; accordingly, her husband, Hugh F. McKean, was the museum's first director. "Hugh and Jeannette McKean would be very pleased about this most generous and helpful gift of Ted and Susan Stebbins. All of us at the Morse are deeply grateful to Ted and Susan," said the museum's chairman of the board of trustees, Harold Ward, III. "Both Hugh and Jeannette were lifelong painters themselves and Hugh often reminded us all that, despite the importance of their Tiffany collection, the Morse should not be just a Tiffany museum."
Theodore E. Stebbins, Jr. is an American art historian and author who developed a distinguished career over the years as a curator of art galleries and museums, including at Yale University, Museum of Fine Arts Boston, and the Harvard Art Museums. In the 1980s, Stebbins's international efforts to bring awareness to American art furthered its recognition in countries like China, where he took the first exhibition of American paintings to ever be displayed in the country. Additionally, Stebbins was invited to Paris in 1983 to debut his blockbuster exhibition, A New World: Masterpieces of American Painting, 1760-1910, at the Musée du Louvre.
"Susan and I are deeply honored that our collection will find a home at the Morse, a crown jewel among smaller American art museums," Theodore E. Stebbins, Jr. said. "We are especially pleased to make this gift in honor of Susan's parents, Henry and Evelyn Cragg, who brought their family up in Winter Park, and who loved everything about the town."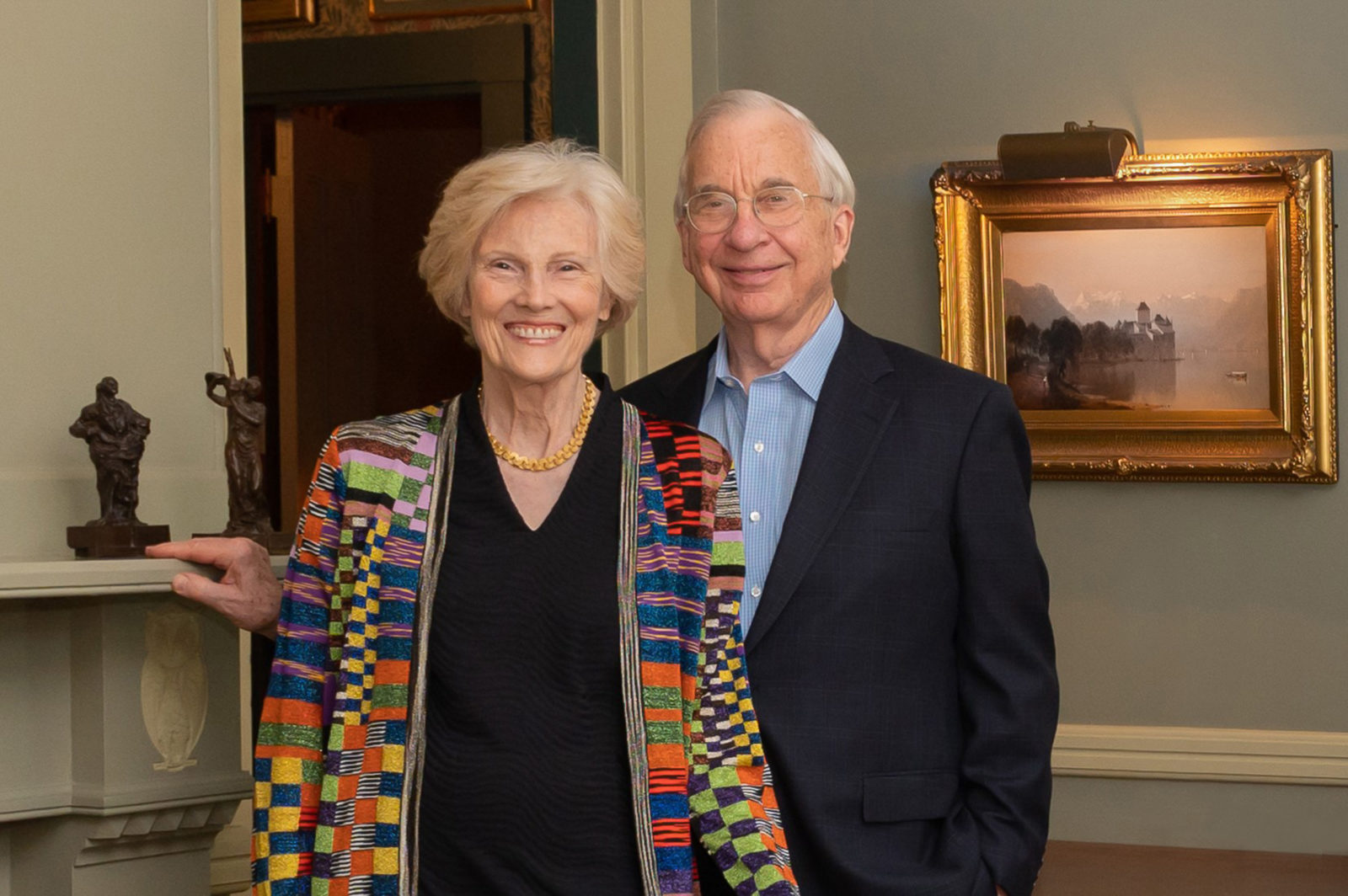 An exhibition for the Stebbins's collection is being worked on, and the date will be announced with the Morse's season preview, which will be offered in the fall.
The Charles Hosmer Morse Museum of American Art is open to the public by appointment. To purchase tickets or learn more about the museum and when this special collection will be exhibited, visit their website or call (407)-644-1429 to plan a tour.