Established in 1970, Autism Awareness Month was first recognized by the national Autism Society of America to raise awareness and educate the public about the fast-growing developmental disability. Since then, individuals and organizations have continued to rally around the month-long event every April to support this cause.
A professor in the Department of Theatre and Dance at Rollins College, Dr. Marianne DiQuattro has become an asset to organizations like the OCA, a non-profit organization that serves individuals and families with autism. DiQuattro has done so by volunteering her time over the last five years to host year-round programming for OCA, which stands for Opportunity, Community, and Ability.
Serving as the artistic director of the Running Man Theatre Company, which bills itself as a group "for all abilities", Dr. DiQuattro's mission is to create an all-inclusive environment where participants feel able to express themselves through art, dance, and theatre. "Theatre is an excellent way to foster those friendships because it gives us common goals to work toward and shared stories to discuss," Dr. DiQuattro said. "By uniting in a common project, we find common language. I would suggest finding ways to be creative together, make that connection."
Over the last two and a half years, she has held summer camp theatre sessions to actors of all ages with autism and other disabilities. Dr. DiQuattro's initial work with OCA began in 2015 while teaching a course called 'Create with Me: Theatre and Autism', in which first-year students and a group of peers with autism and other disabilities work together to produce an original play. "During our first Create with Me production, we had to have an actor fill in to play Hamlet who had never done the role," Dr. DiQuattro said. "His absolute pride when he nailed the role for his friends and family will always stay with me."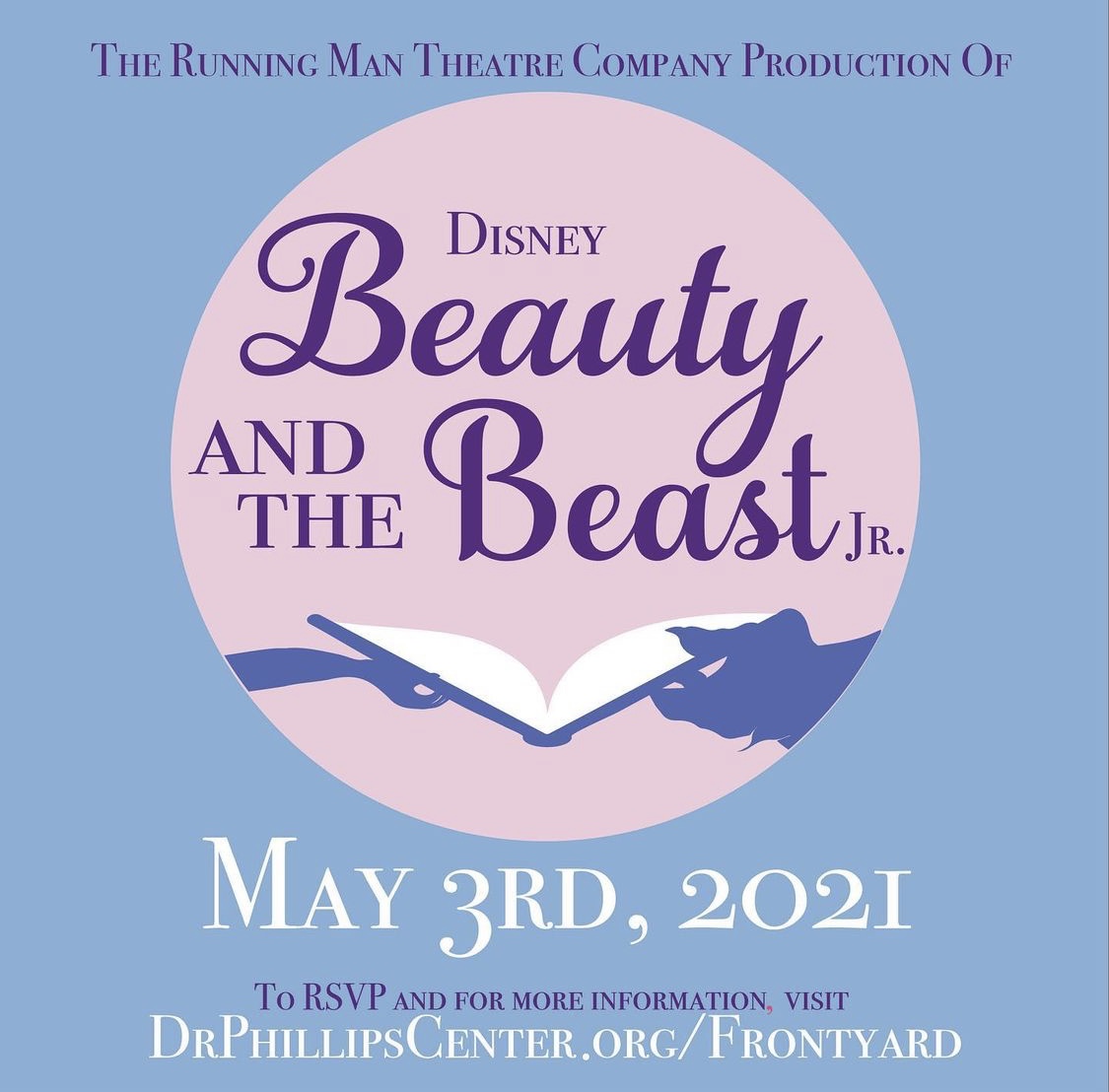 On May 3, Dr. DiQuattro and the OCA-based cast and crew invites locals to join in their debut production of Disney's "Beauty and the Beast, Jr." at the Frontyard Festival, which is held at the Dr. Phillips Center. "I love seeing the joy and life in our rehearsal rooms and at our performances, and I love watching my actors as they thrive socially, emotionally, and intellectually by tackling new roles and types of plays," Dr. DiQuattro said. "Right now, we are all loving talking about the characters and plot of Beauty and the Beast. Some of my actors love to make props for the show, draw pictures of the characters, or to find their own costume pieces."
OCA has served as a community partner with Rollins College to provide engagement opportunities for students throughout the Winter Park community. According to Silvia Haas, the executive director and co-founder of the OCA, the non-profit services the whole family, and ages of participants range from three to 55 years old. Key and inherent to the OCA's mission and name, Haas said, "Individuals who come through our door have an opportunity in their community to focus on their ability through our therapeutic programs. Everyone can make a difference."
Individuals who participate in these programs are given more than just an experience of theatre involvement, especially with Dr. DiQuattro's dedication to volunteering her time to spearhead community efforts. "The growth that the actors have made is because of her ability to engage them in different aspects of the arts. We are blessed to have her on our team and call her artistic director of the Running Man Theatre Company," Haas said. "The confidence that our actors have achieved from performing in live theatre has been tremendous to their self-esteem, their confidence level, their ability to interact socially and engage others and is beyond our wildest scope."
To continue awareness efforts, Dr. DiQuattro asks locals to look past verbal communication when connecting with an individual with autism. "My biggest advice is to always look for how an individual with autism is communicating with you. Verbal communication is actually only a small part of how we create social connections," Dr. DiQuattro said. "My actors have rich social, emotional, and intellectual lives. They are looking to share their personalities and interests with friends."
As the OCA celebrates Autism Awareness Month, the non-profit is committed to continuing its mission to spread autism awareness throughout the community. According to the OCA, locals can visit the donation website to learn more about how to "Be the Link" to individuals with autism and their families, along with details about their $15,000 match opportunity.
"I would like readers to know how important it is to talk with and support the disabled—talk to us, come see us in our plays, ask questions, incorporate us in your lives," Dr. DiQuattro said. "Do not let a fear of saying the wrong thing keep you from making friends with amazing people like the members of Running Man Theatre."