Emil Aghayev, owner of The Bridge restaurant, has set out to bring a sampling of New York City's famous cuisine and design to Winter Park locals and visitors. A New Yorker himself, Aghayev's vision is for the restaurant to act as a "culinary bridge" between Central Florida and the Big Apple.
The Bridge is located at 155 East Morse Boulevard in the 1,956 square foot space formerly occupied by vegan restaurant Proper & Wild, directly next to Bonne Vie Salon, which Aghayev has owned and operated since 2005, making him a Winter Park business owner of 16 years. When the space next door became available, Aghayev saw an opportunity to bring his hometown favorites to Winter Park and was confident that his many years building connections in the community would help him make the concept a success.
"The loyalty of people in Winter Park is my favorite thing about owning a business here," Aghayev said. "As long as you provide good, consistent quality and provide that value to them, they will stay for years so you can build good relationships." Aghayev expressed his excitement to carry on in establishing community ties and building a loyal following at The Bridge.
The menu features a variety of dishes that represent different aspects of New York's culinary melting pot and includes specialties such as branzino, a filleted sea bass served with a lemon and olive oil reduction sauce, and The Bridge Mix Grill, a platter which features lamb chops, grilled chicken skewers, fillet of beef, and meatballs. Dessert options include a classic New York cheesecake and napoleon cake.
The restaurant's interior was designed in collaboration with Winter Park-based designer Audrey Morrone of Morrone Interiors to encapsulate a gem-toned, mid-century style. The space features tall booths and bar stools upholstered in green velvet fabric, a large bar featuring a green, patterned tile backsplash, and gold shelving for the bar's extensive international wine collection.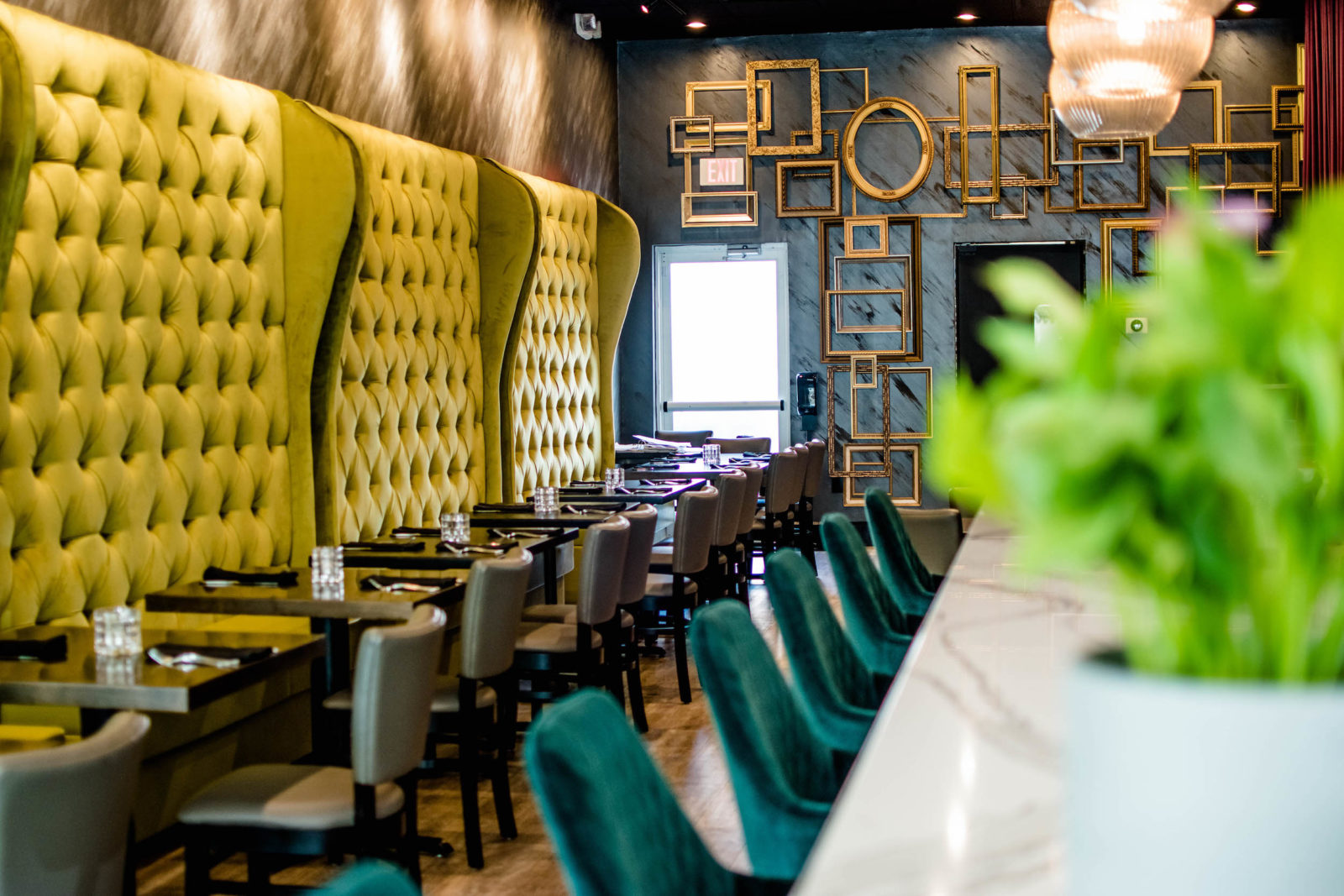 One wall displays a collage of empty picture frames and another boasts a custom-made art piece featuring an image of the Brooklyn Bridge meant to resemble a cover from The New Yorker magazine.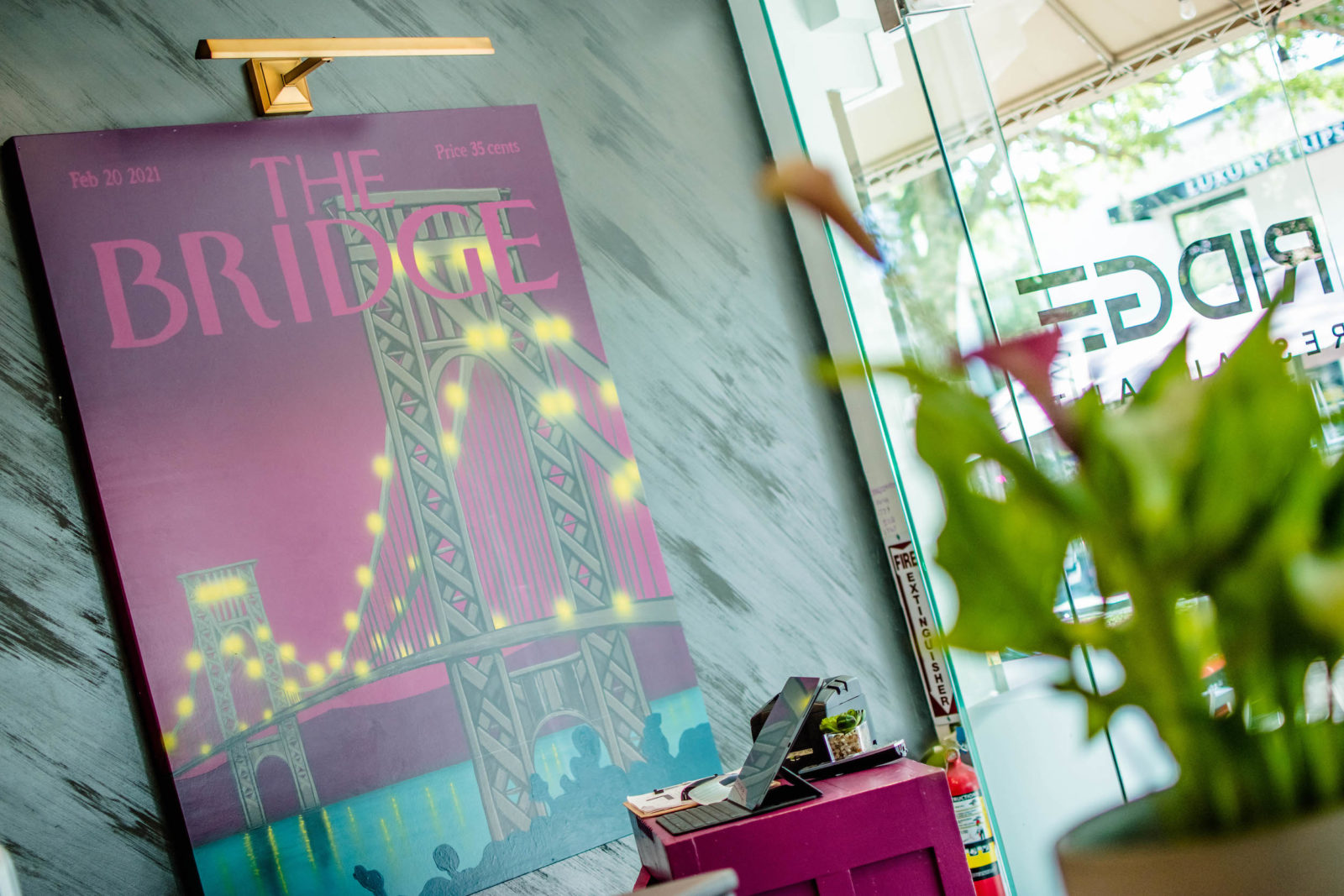 A soft opening of The Bridge took place in mid-March but plans for a grand opening event are underway and set to take place in early May. The Bridge is open Monday through Sunday from 10 a.m. until 10 p.m. weekly. Visit The Bridge's website to place an online order or make a reservation.