Anna Martel and Kaitlyn Wright, owner and managing bar partner of Zenva, have set out to make waves in the Winter Park social and nightlife scene. Zenva is a combination tearoom, lounge, and fine art gallery that offers a modern-yet-cozy atmosphere with dark brown leather seats, an outdoor patio, art-covered walls, and specialty beverages.
Zenva's drink menu is made unique by that fact that it is completely alcohol free. The mocktails, thoughtfully crafted by Wright, use kava and kratom, natural herbal supplements derived from medicinal plants native to the Western Pacific and Southeast Asia respectively, that have a number of health benefits and according to Martel and Wright, provide a "buzz without the booze."
Martel stopped drinking two years ago in an effort to make a positive and healthy life change at a time when she felt anxious and overwhelmed, but she began to miss the social aspect of it. After she was introduced to kava and kratom, known for their ability to help with anxiety, pain, inflammation, and insomnia, Martel also discovered the community that rallied behind these ingredients and their benefits, which has grown in the U.S. in recent years resulting in a rise in the number of kava bars nationally. Before long, Martel was inspired to take on the challenge of opening her very own business that combined her newfound interest in these herbs with her passion for art.
"After being in the bar scene for so long, it just gets old, and the kava community is just such a conscious, loving, open community, so we wanted to bring that to Winter Park," Martel said. "This is where my social scene was… I thought Winter Park needed a funky art gallery as well as a high-end bar alternative. My friends were going out every night drinking and this gives an alternative for that."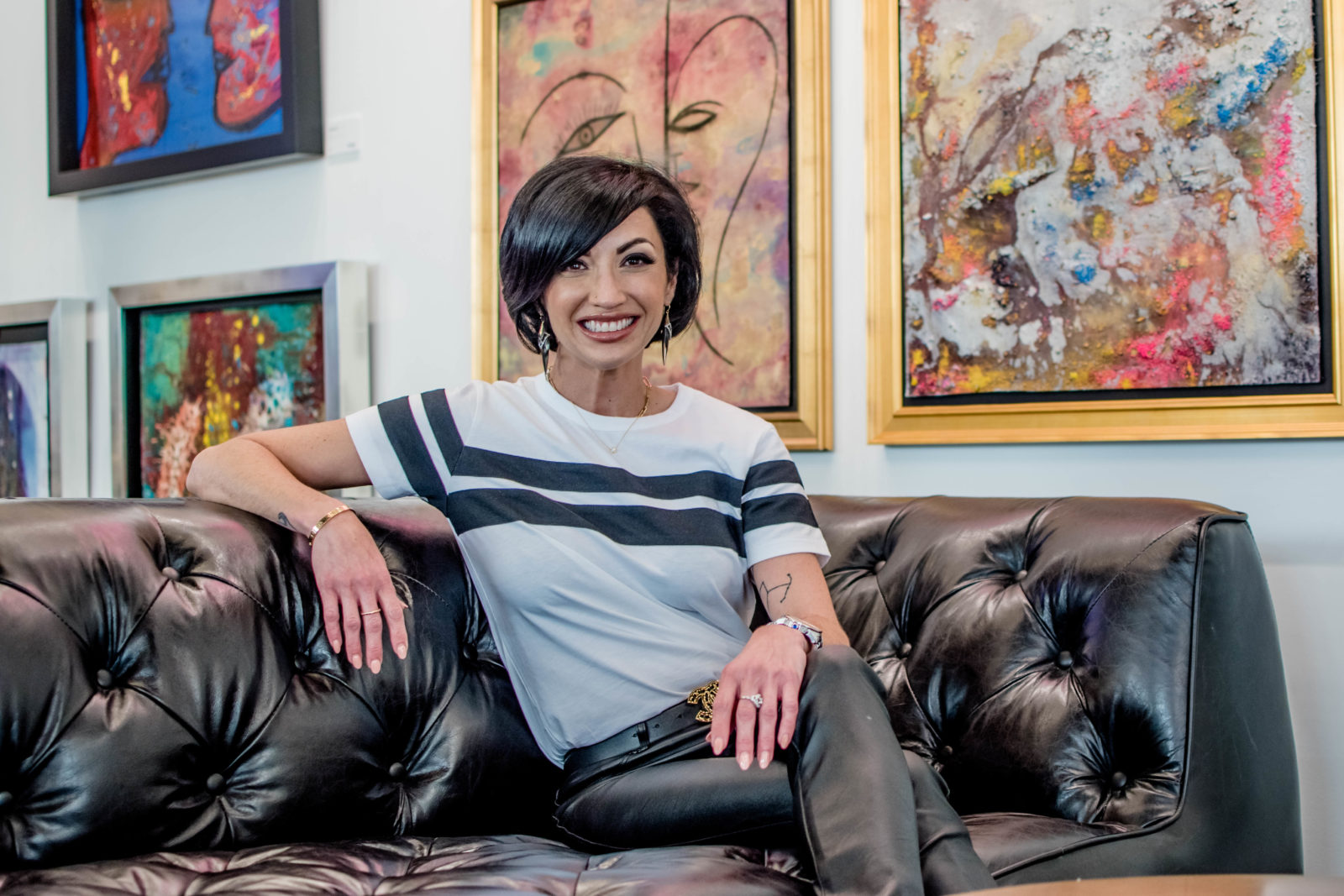 Wright, who has a background in mixology and had previously worked at a kava bar, soon joined the company as managing bar partner and leads the team of "Kavatenders." Following a car accident, Wright was looking for holistic alternatives to pain medications and discovered kratom, which is commonly used as a pain reliever. At Zenva, Wright uses her experience and understanding of these ingredients to develop the drink menu and share her knowledge with patrons.
"My favorite part [of this job] is sharing knowledge with people," Wright said. "I've always loved being an educator and helping people find alternatives that mainstream media and information don't make readily available… And just giving people a break from an alcohol-driven social scene. I feel like alcohol and being out or being social are synonymous at this point."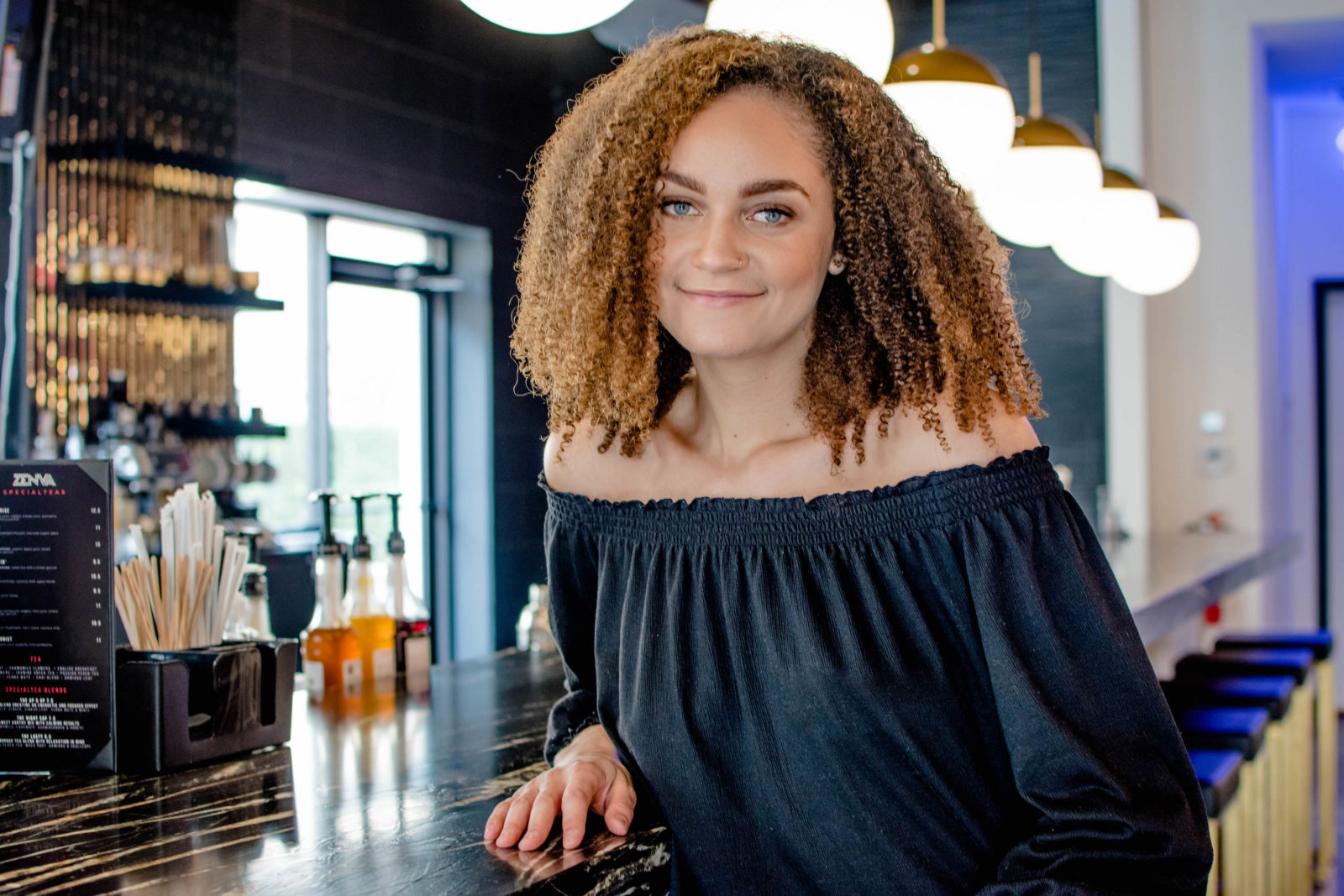 The Apple-tini, which contains ZTea, kava concentrate, organic apple juice, salted caramel, and an apple garnish, is Wright's favorite and most recommended drink on the menu. The bar also offers classic mocktails without kava or kratom, such as the Park Ave. Sunrise, which is made of ZTea, organic pineapple juice, fresh orange juice, and grenadine and is garnished with an orange slice and cherry.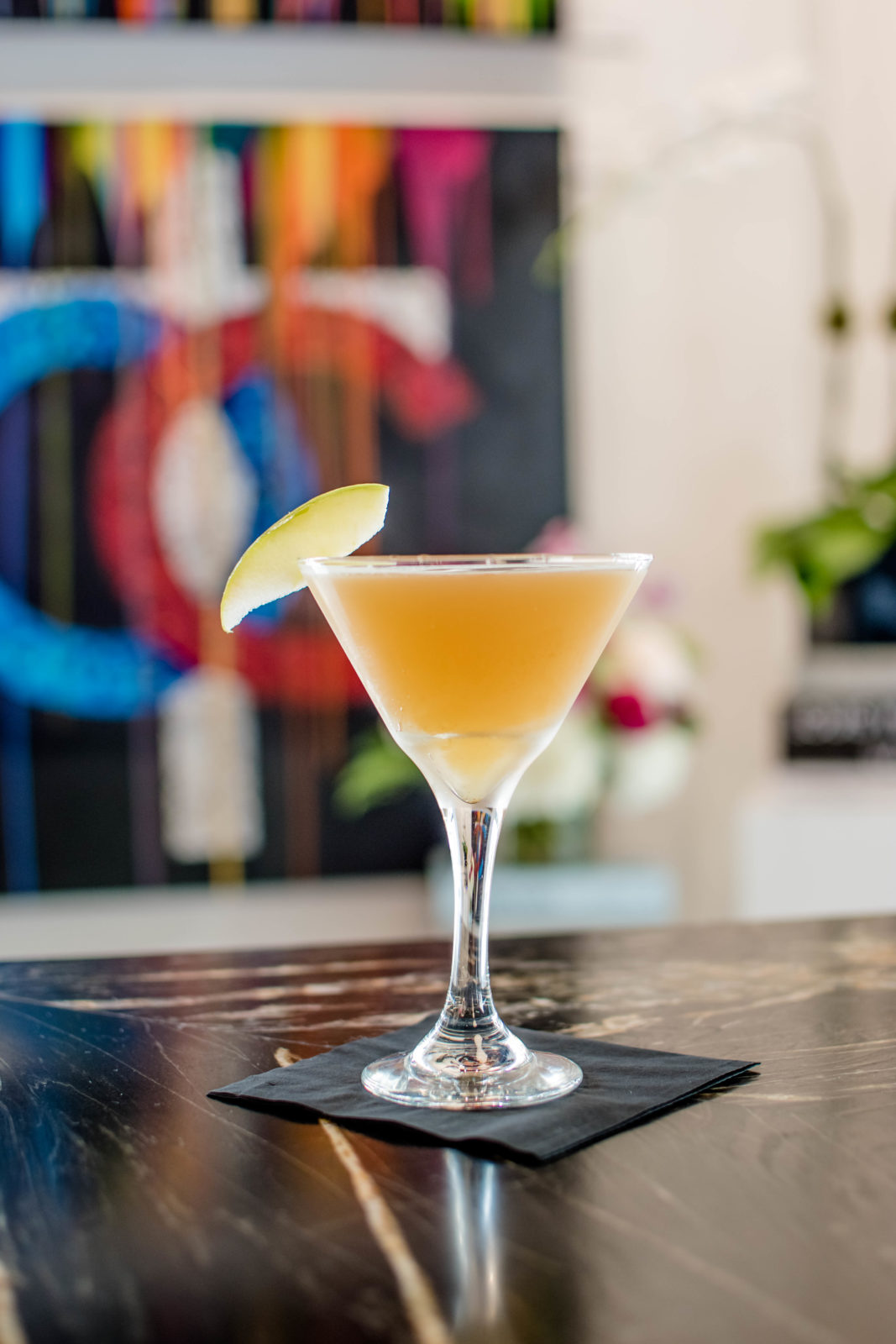 Zenva also serves herbal teas, kombucha, and coffees, and can be enjoyed as a tearoom and café during the day. Food is also available through a partnership with The Imperial Bar at Washburn Imports, located conveniently across the street. A charcuterie board and vegan hummus platter are available along with a more extended food menu that is offered Thursdays from 11:30 a.m. until 10 p.m. and Fridays and Saturdays from 11:30 a.m. until midnight. The team also has Sunday brunch options in the works.
The art gallery currently features a "Fashion is Art" exhibit that will be on display for approximately three months before the team transitions into its next exhibit, which is yet to be announced. The exhibit is composed of pieces by Martel as well as several works by local and international artists and incudes mediums such as paintings and hand-painted luxury handbags. Martel leans towards a modern style but selects a variety of pieces to hang and list for sale when composing a collection.
Zenva, located at 163 E. Morse Boulevard, officially opened on January 25, but will host a grand opening event on Friday, February 5 from 8 p.m. to midnight with a portion of all art sales going to a charity of the buyer's choice. Zenva's hours are Monday through Sunday from 9 a.m. to midnight. Stay up to date with its Facebook and Instagram accounts for upcoming news and offerings.