Inspired by her passion to help others unleash their inner artist, Becky Vlaming opened Creative Jane Art Studio in January 2020. Nestled on the corner of Fairbanks Avenue and Starling Road in Winter Park, the studio welcomes visitors from toddlers to adults looking to get creative.
After graduating from Western Michigan University with an art education degree and starting a family, Vlaming and her husband decided to homeschool their two children. It was then that Vlaming, for the very first time, began to explore art in a classroom setting, something in which she'd long had an interest. "When I was homeschooling my kids, we were able to really explore different mediums in art and science and how everything fits together," Vlaming said. "That instilled an excitement in me of being able to create opportunities to make art other than in a traditional classroom setting."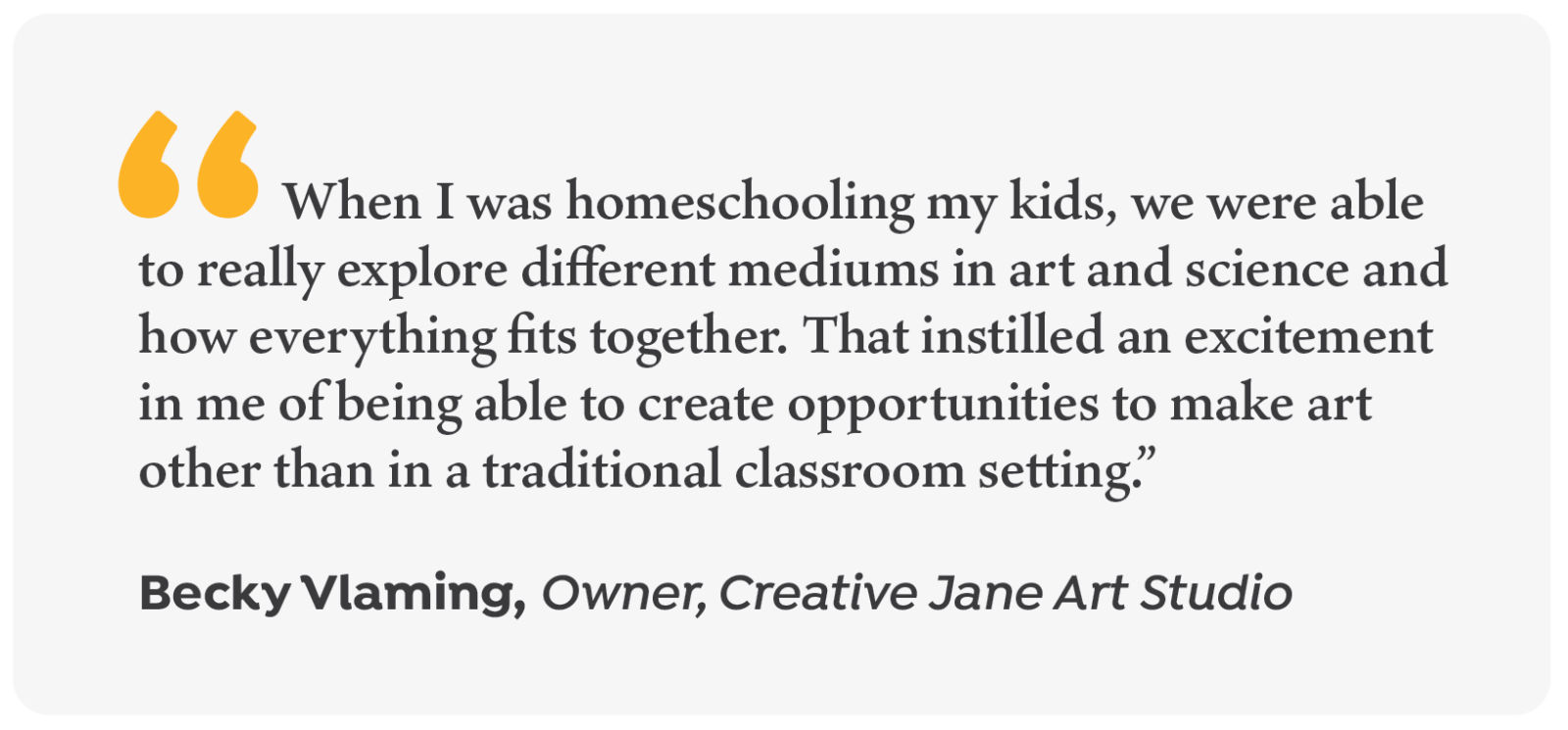 Prior to opening her own studio, Vlaming was creating arts programing at the Maitland Art Center and traveled teaching at local schools. "It was a total blessing to be able to get back into art education in a museum setting," Vlaming said. "I was also really inspired by art studios I follow on Instagram and just seeing what other people are doing and [realized] our community could use a place like this." Vlaming's Insta-inspiration combined with her passion for art education led her to open Creative Jane Art Studio.
Vlaming's creative space offers toddler art play as well as pre-K art play. Art play allows younger artists to relish in being exposed to different mediums and experiences. Rather than focusing on the outcome of the finished product, they learn more about the process of making art, similar to an exercise known as process art. "Art can be frustrating for people because you feel like you have to get it just right," Vlaming said. "Learning about process art has really allowed me to enjoy the process and learn and grow, so I like to give kids that experience." Older kids can have this experience as well during the studio's camps, workshops, and directed drawing classes. No matter the project, Vlaming always encourages her students to simply go with their own artistic flow. And with a plethora of mediums including watercolor, clay, and fiber arts, the opportunities are endless.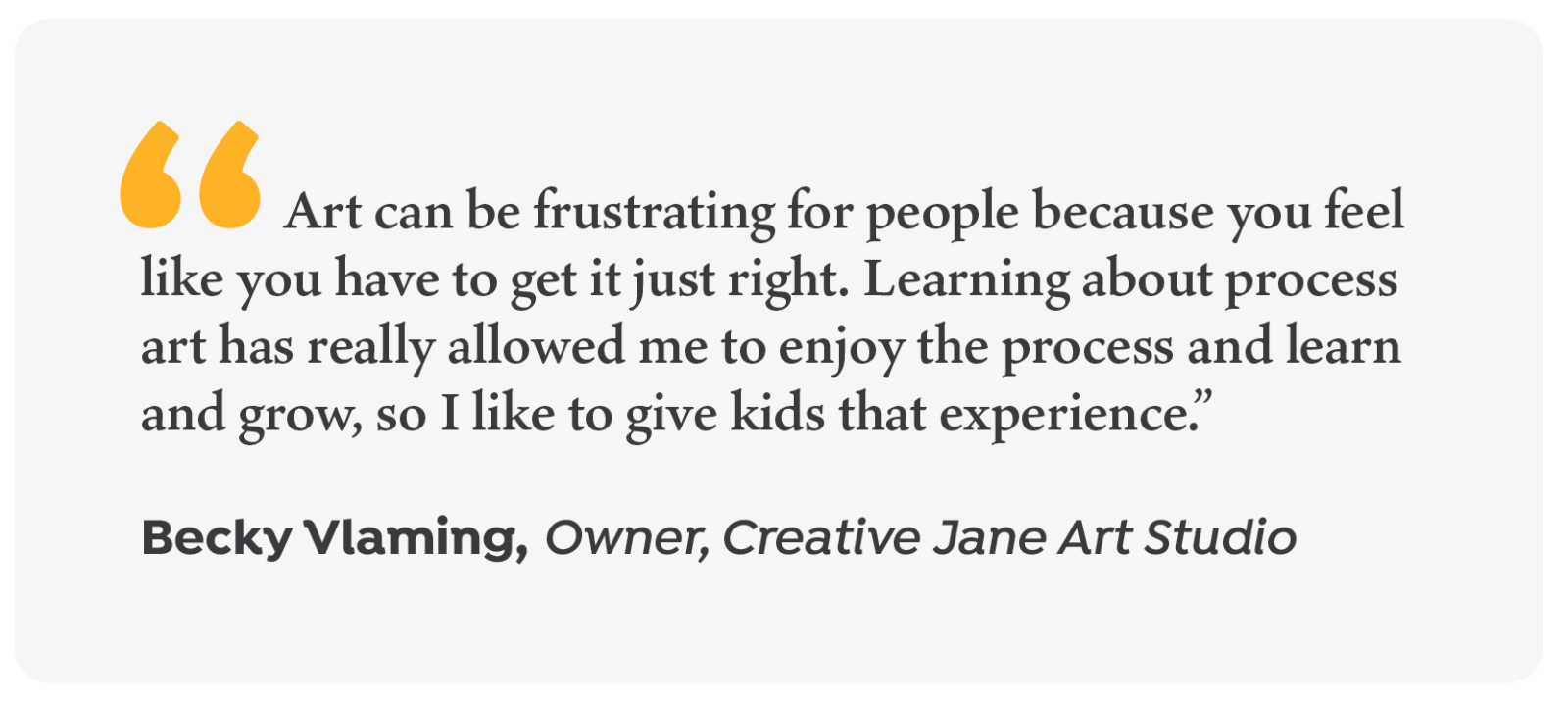 When she opened her doors at the beginning of the year, Vlaming, like the rest of the world, was unaware of all that 2020 would bring. Despite the pandemic's impact on the economy and small businesses, she was able to keep her new studio afloat by offering virtual and private classes, and art and sensory kits designed to help toddlers develop fine motor skills. While Vlaming still offers kits, she's happy to be back in the studio holding in-person sessions like an upcoming winter break mini-camp from December 21 to 23. The half-day class is open to children from kindergarten to fifth grade. The studio also recently started hosting Teen & Adult Art Night.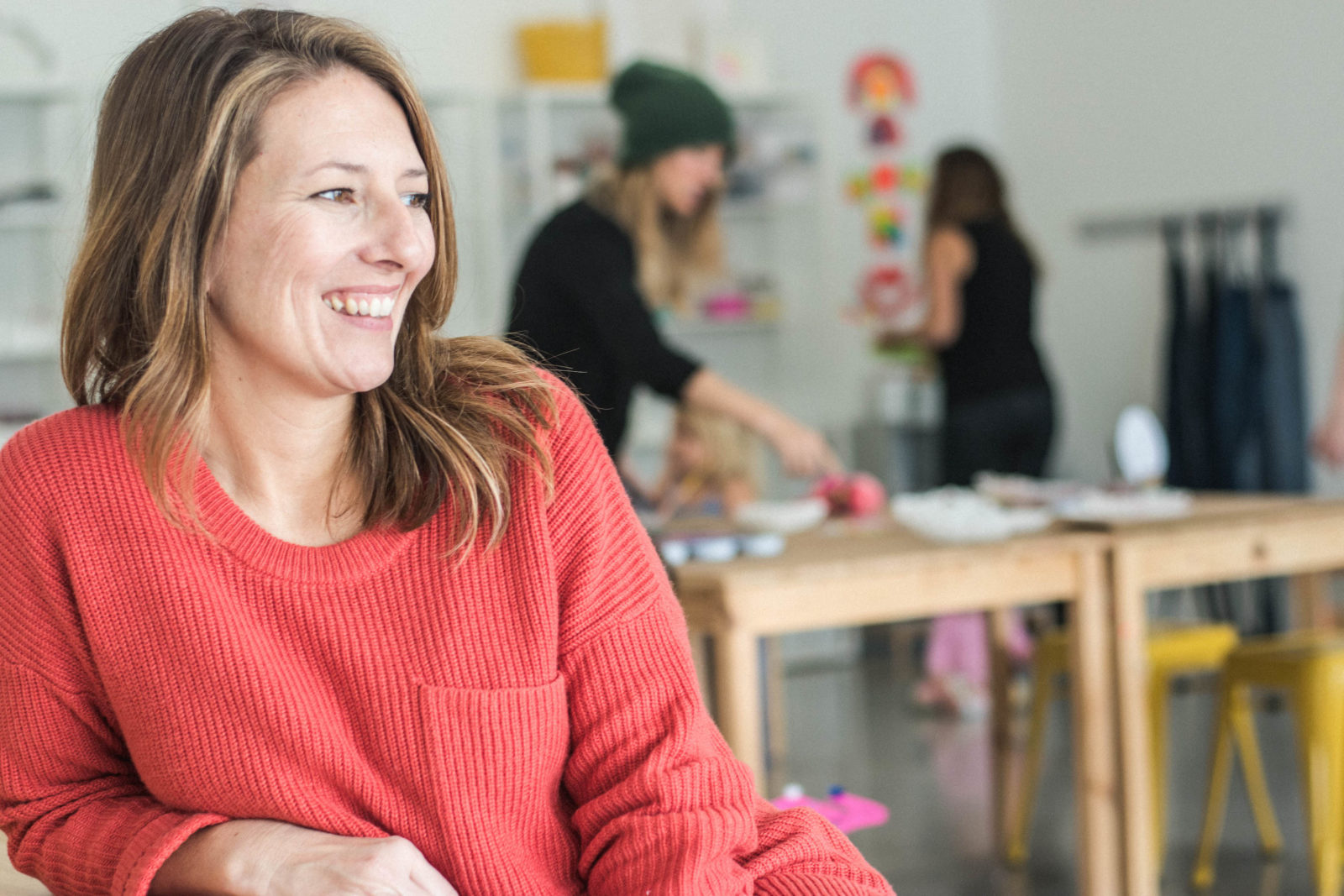 Vlaming and her family have now called Winter Park home for nearly eight years. Her husband was seeking a new career when they landed in Central Florida. Her children were seven and 10 years old at the time, and Vlaming and her husband were happy to make the move, as they recognized new opportunities for the whole family in the area. "We were just seeking a new adventure and trying something new and found Orlando," Vlaming said. "We fell in love with College Park. We found community here and opportunities for the kids that we didn't necessarily have [before]." Now, Becky Vlaming is making her own unique mark on the City of Winter Park as the owner of Creative Jane Art Studio.