Dimit Architects, an Ohio-based architectural firm, has set up shop in Winter Park. As the firm's second office to date, its new space located on Comstock Avenue is its first outside of Northeast Ohio.
Founded by husband-and-wife team Scott and Analía Dimit in November 2004 (the same month the couple married), Dimit Architects offers a wide spectrum of architectural services for residential, commercial, renovation, and urban design projects. After gaining experience with other firms, the Dimits began their own venture with a client-driven, active approach top of mind. "Both Analía and I are designers and hands-on architects," Dimit said. "That's what we love to do, and we love sharing that. [Dimit Architects] was a way for us to start on a really small scale with a couple of clients and really concentrate on what we do best, which is making beautiful designs."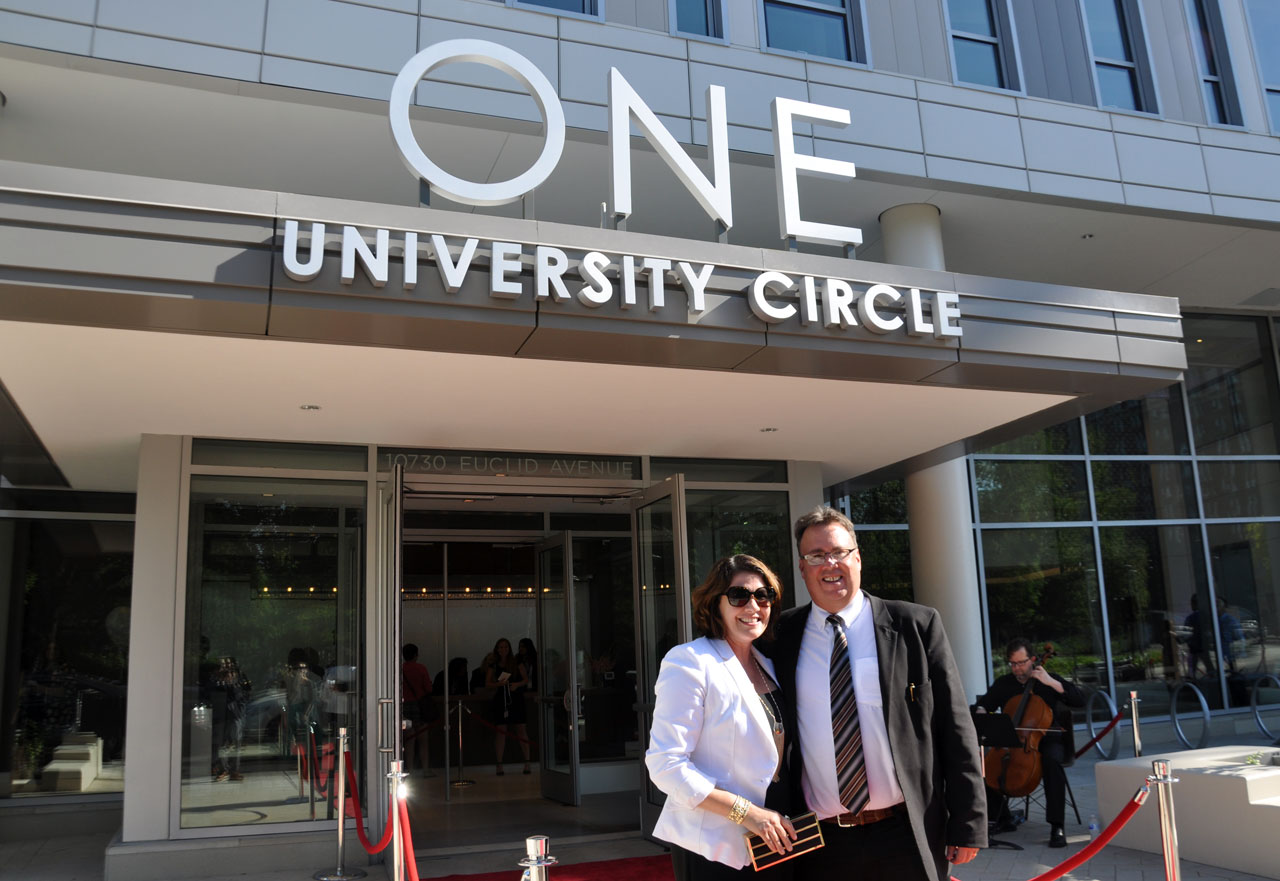 Project manager and project construction administration manager, Manuel Velazquez, will play a lead role in growing the Winter Park team. With 15 years in the field, he's looking forward to bringing his experience as a Brooklyn native to the Sunshine State, and even more thrilled to do so in Winter Park. "The location is really key because we're really centralized," Velazquez said. "We're close to Rollins College and a lot of local developers." As Velazquez and the rest of Dimit Architect's team reach new heights at their Winter Park location, they're excited to help residents realize their dreams as well as help local's plans transform "from an idea to something real," he said. "It goes from paper to an actual building and it's a testament of how as an architect you can help clients realize their dreams."
While overall growth and opportunities to build luxury homes in Winter Park inspired the move, Scott Dimit says he and his wife truly "fell in love with Winter Park" and its beauty. "We're really excited about contributing to architectural design in the area," he said. "I think we bring a lot of creativity to the table. We have 25 energetic, young architects. We're very optimistic and easy to collaborate with so we're looking forward to building a client base and more contacts and relationships as we move forward."
Despite COVID-19's impact on businesses and their capabilities, Dimit Architects has been able to expand its efforts. Velazquez feels their ability to take on a new space speaks to their strength as a company. "It says a lot about us and how we've been adapting and really going forward. There's still a lot being built right now and that's why we're here. We're just ready for all those new challenges." Considered an essential business in Florida, the local team is confident construction will stand strong as they continue operating through the pandemic.
As the Dimit team becomes further established in Florida, they aim to deliver the same designfocused service for which they're known in Ohio. "No matter the budget," said Marketing Director Ken Schneider, "our approach is very design forward. As good will and reputation built, we've been able to do some larger projects with a diverse range." Both Dimits have previously worked in Florida and beyond, and the firm currently has four Florida projects underway. With the founders bringing experience and expertise from architectural standout cities, like Chicago, Paris, and Argentina, there's a world of new possibilities in architecture right here in Winter Park.