Dylan Carollo, a Winter Park resident and senior at Lake Highland Preparatory School, founded D100 Radio when he was in just sixth grade. Now, with challenges created by the COVID-19 pandemic and Carollo applying for colleges, he expanded the online station to include a new podcast to help fellow high-school students navigate the college application process.
Due to remote learning and various phases of quarantine, many students found themselves without direct access to a college counselor and were unable to physically tour college campuses. Facing similar challenges, college admissions representatives couldn't travel to schools to recruit. With the help of his counselor Lynn Stewart, the dean of college counseling and guidance at Lake Highland Preparatory School, Carollo developed the "Talk College to Me" podcast to help bridge the gap in communication between students and higher-learning institutions during these unprecedented times.
Stewart hosts the weekly podcast alongside her colleague Vicki Thompson, the dean of college counseling at St. Mary's Episcopal School in Memphis. The pair interviews experts from colleges and universities to share information and advice directly from higher-learning institutions. Episodes have covered topics ranging from standardized testing and financial aid to writing the perfect college essay and determining fit.
"Lake Highland has been fortunate enough to be in school all semester," Stewart said. "We started in August. [Students] can come ask me questions or email me any time — they have the resources. It was important for Vicki and [me] to be able to make this [information] available to those students who were not in the same position."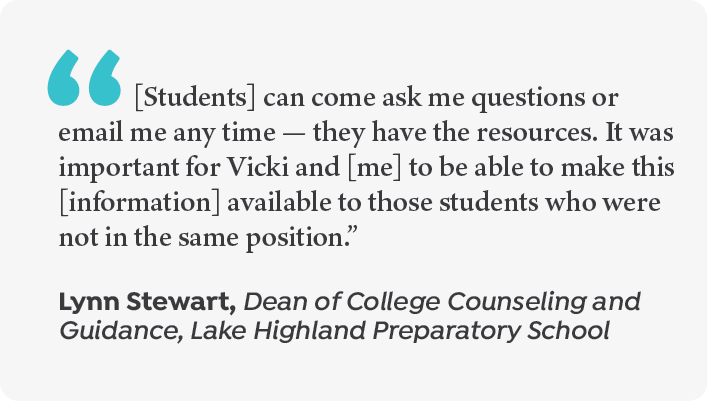 "Talk College to Me" is produced by Carollo and fellow student Nikolai Eggleton, who has worked with him since the early days of D100 Radio.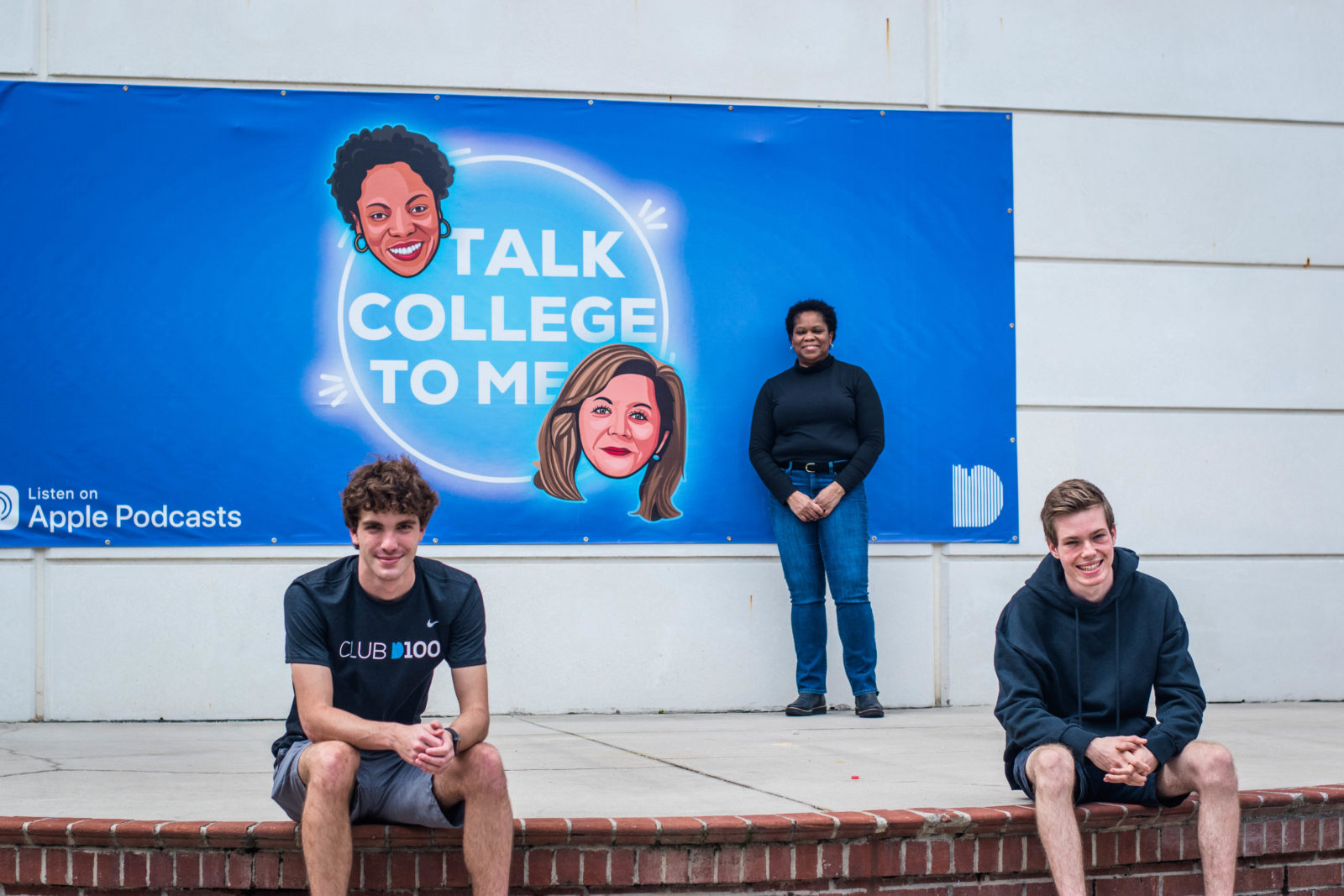 "I've seen that a counseling group from Des Moines, Iowa, has been using [the podcast]," Carollo said. "I know in Tennessee there's been a lot of schools using it. We've even seen [listeners from] Austria and Hong Kong. It's been really interesting to see how such a global reach has come right out of Winter Park."
In his latest episode, aptly titled "Listener's Choice," listeners were asked to submit topics and questions they wanted answered. The episode generated more than 500 responses.
With one season of "Talk College to Me" under their belts, Carollo and his team plan on producing a follow-up season from February through April 2021. "Especially with the ongoing pandemic, a lot of aspects of college admissions are changing basically daily," Carollo said. "It will be interesting to see where the content goes in terms of the new college admissions process."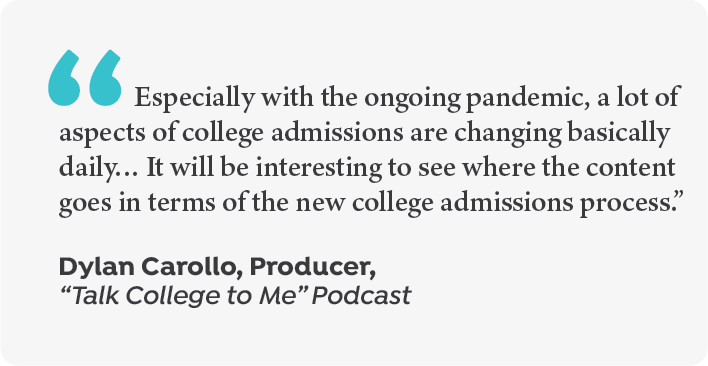 "We'll start the second season addressing [current] seniors, but we'll also start addressing the class of 2022," Stewart explained. "While ideally, I'd like to think that we'll have a vaccine in six months, I'm not really sure if that's going to happen. So, I think juniors coming into the pipeline need to be prepared. They need to know what the expectations are, what the situation is right now, and what they should be doing so that when they become seniors, they're in a position to be competitive for any of the schools on their list."
Carollo has finished his college applications and is looking forward to "seeing what happens" when acceptance letters come in. He plans on majoring in economics and ultimately getting an MBA.