Last month, First Watch announced it will be moving the staff of its Maitland location to a new spot located on Orlando Avenue in Winter Park. Recently released renderings of the new location, which will occupy the building that formerly housed Cinco Tacos and Tequila, illustrate some new design aspects that are different than at a typical First Watch location.
An indoor and outdoor bar, featuring a cocktail menu currently only available at the Waterford Lakes location, will be a significant addition to the restaurant's layout. A large outdoor lounge patio will also contribute to the updated First Watch atmosphere. Additionally, since take-out and delivery orders have become increasingly popular due to the impacts of COVID-19, there will be a separate entrance zone specifically for customers taking advantage of their take-out services as well as a separate cook line for take-out and delivery meals.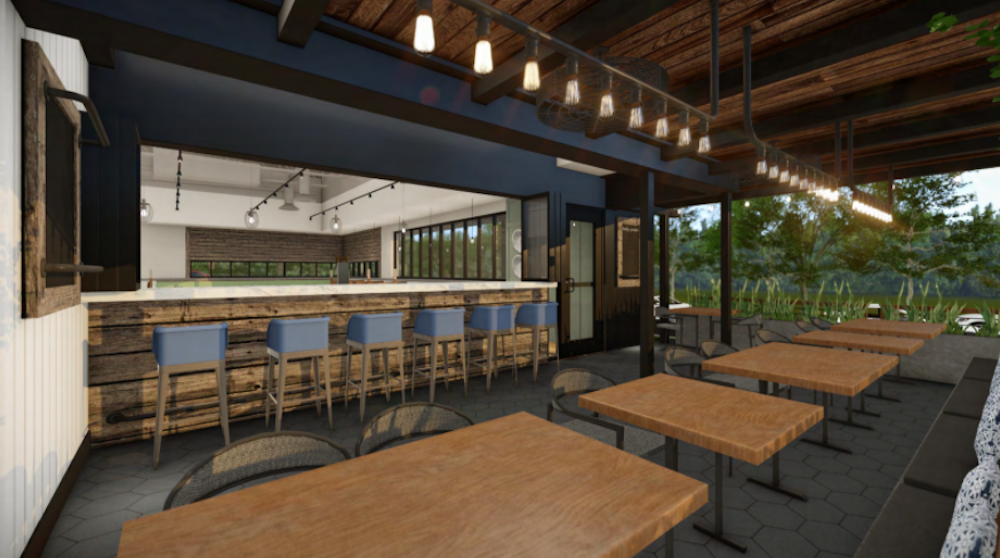 The updated amenities planned for the new location are intended to be applied to other Central Florida First Watch locations in the future. The 140 Orlando Avenue location is set to open in March 2021.