Local entrepreneurs Clark Orr and his wife Brittany Reagan joined forces in 2016 when they put their creative talents together to launch Hellcats USA, a collection of handmade goods and locally sourced products, in the digital space. Now, after developing and refining the brand for four years, the couple has taken a leap of faith to open a brick-and-mortar location in Winter Park.
Hellcats, which is located adjacent to Buttermilk Bakery at 1222 N. Orange Avenue, opened to the public on September 26. A departure from Winter Park's more traditional stores, the Hellcats brand is best described by looking at the co-founders themselves: edgy, fun, and a little rock-and-roll. "We like to call ourselves candy cigarettes: kind of dangerous-looking from the outside but sweet and fun on the inside," Orr said.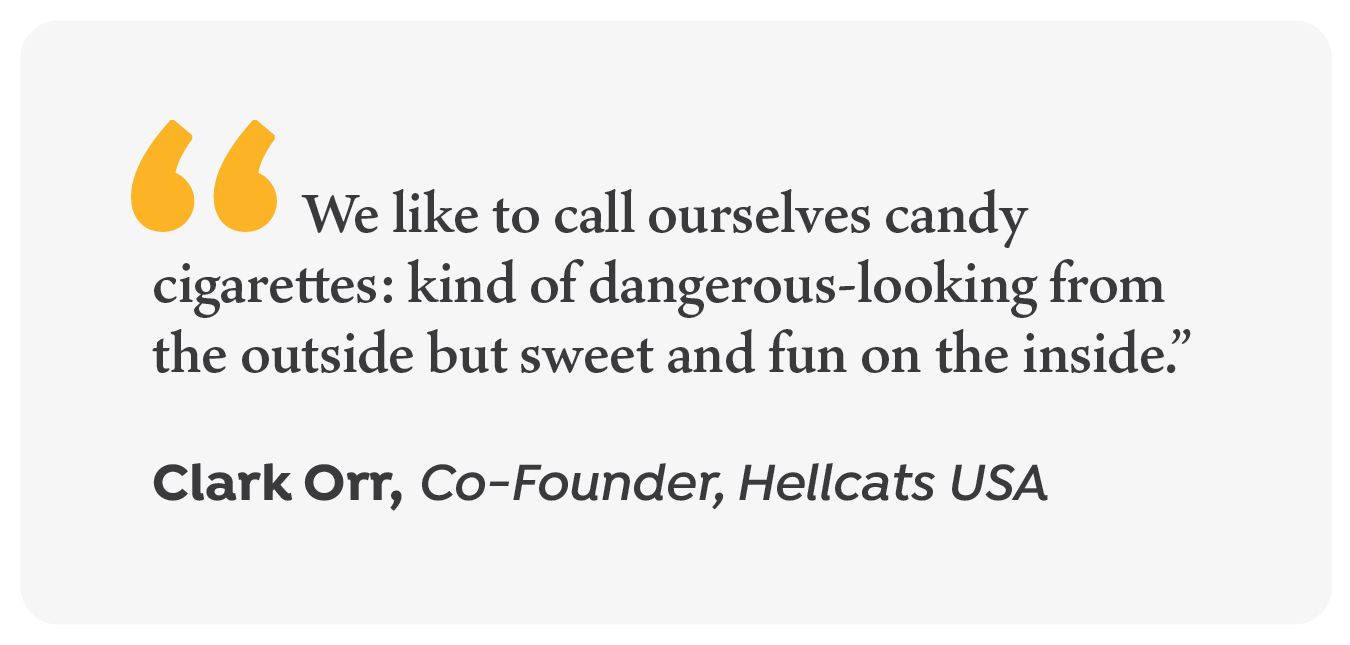 A graphic designer by trade, Orr handles all of the company's design work, while Reagan manages social media, product styling, and day-to-day business operations. The couple met while working at Rifle Paper Company, another local favorite, and decided to go into business together after collaborating on an idea for Reagan's Etsy shop. "As we were ideating, we realized we were actually starting a concept for a brand that was different from what either of us was doing, but utilized both of our skill sets," Orr explained. Then, they drove past Hellcat Lane near the Orlando-Sanford International Airport and "the name stuck."
Over the next four years, Orr and Reagan established an online presence for Hellcats that amassed over 35,000 Instagram followers. But the co-founders knew having a physical location would bring a unique set of advantages to their business. "We have candles that Brittany makes here in-house and people can actually smell them now as opposed to just reading the descriptions online," Orr said. "People can come feel how quality our t-shirts and felt banners are."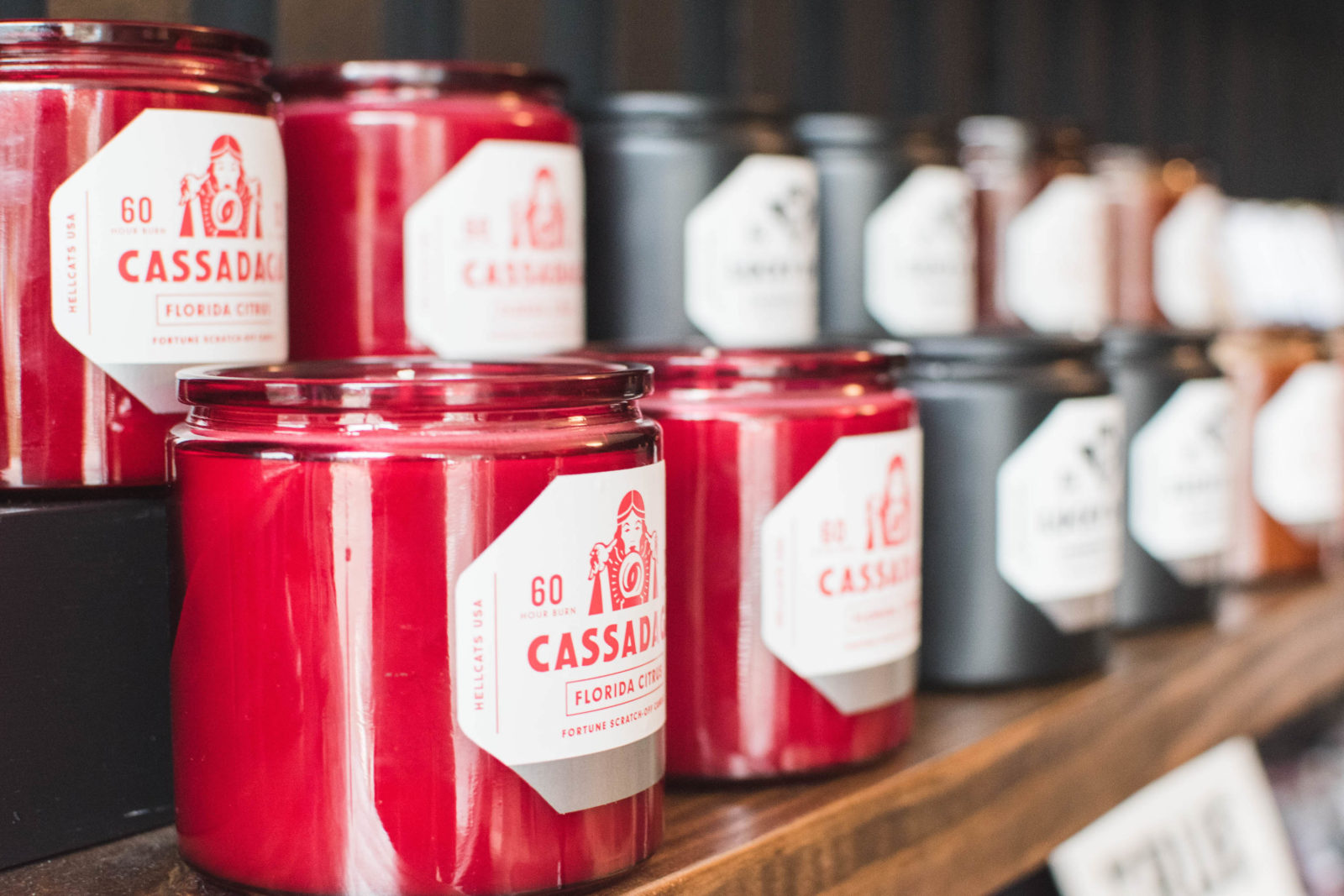 Despite opening during the COVID-19 pandemic, Orr and Reagan have been "pleasantly surprised" by the number of shoppers they've had come in. In addition, having a storefront has allowed them to capitalize on foot traffic and put the Hellcats name in front of people who drive by. "Even if people aren't shopping physically, they're able to search us out online after seeing our signage," Orr said.
Most Hellcats products, from stickers and greeting cards to apparel and accessories, are designed in-house and made locally. The co-founders screen-print their own designs, stamp their own pencils, pour their own candles, and package their own products. "We've put a lot of pride in the quality of products that we do, and we try to work as locally as we can," Orr said. "We support small businesses here [in Winter Park] ourselves, and now we're proud to be one of those small businesses."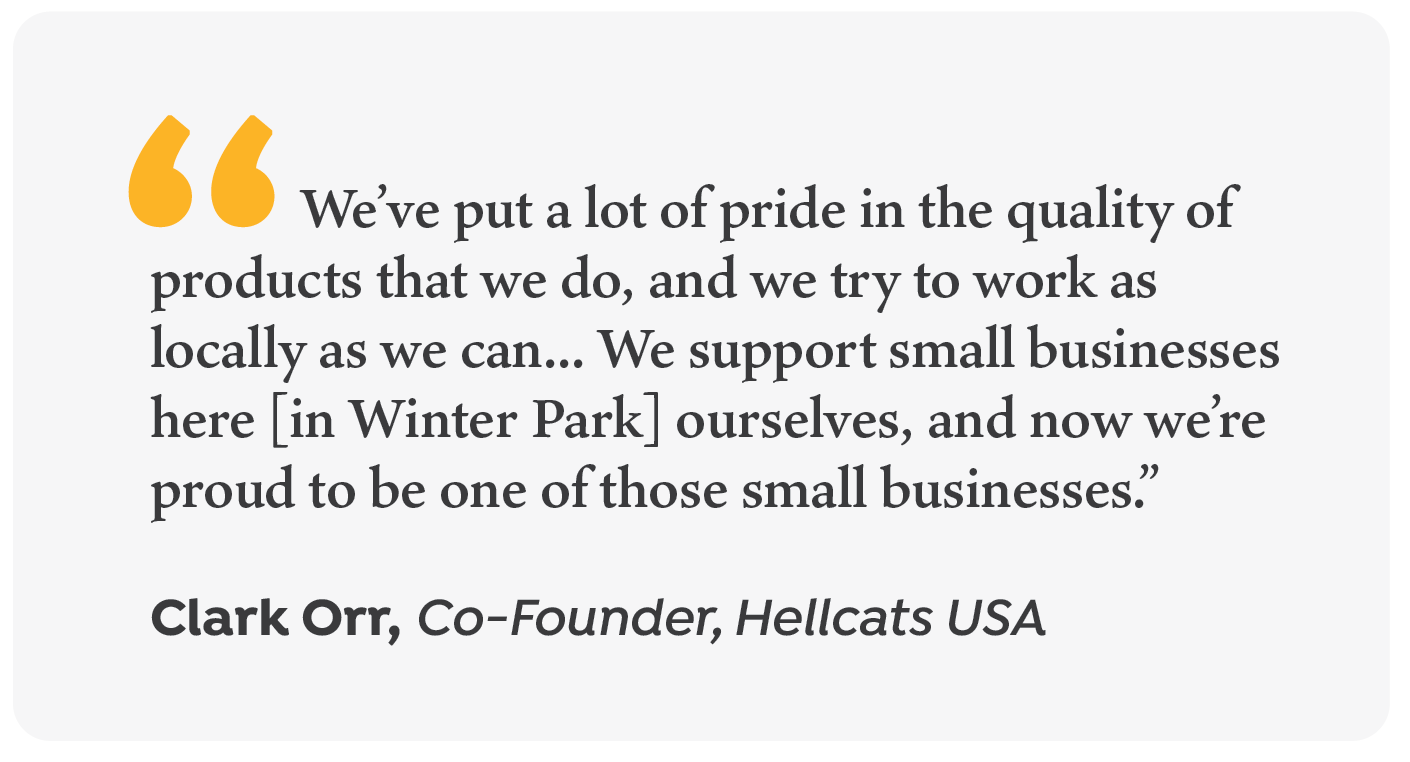 Hellcats USA is currently open Wednesday through Sunday from 11 a.m. to 6 p.m.