Cornell Fine Arts Museum (CFAM) at Rollins College has introduced a new exhibition by internationally acclaimed artist, Marcus Jansen. The exhibition, titled "Marcus Jansen: E Pluribus Unum" is Jansen's first solo museum exhibition in the United States and features 21 of his oil enamel works from the last 15 years. The exhibition currently occupies two galleries and will be displayed until January 3, 2021.
While Jansen has participated in group shows in the U.S., this is his first individual exhibition in the country. The team at CFAM was in the midst of developing the exhibition when COVID-19 began, and they were then faced with the decision to possibly postpone it. The exhibition was intentionally scheduled to run at the start of the fall semester and during the 2020 presidential election. Because of this, curator at Cornell Fine Arts Museum, Gisela Carbonell, and her team continued their predetermined timeline. Though they felt the exhibition would be informative and thought provoking no matter the political climate, they considered today's current events the best time to present Jansen's work to the community. Carbonell says this is a project she's been working on for several years and she is pleased with her team's decision to move forward as planned.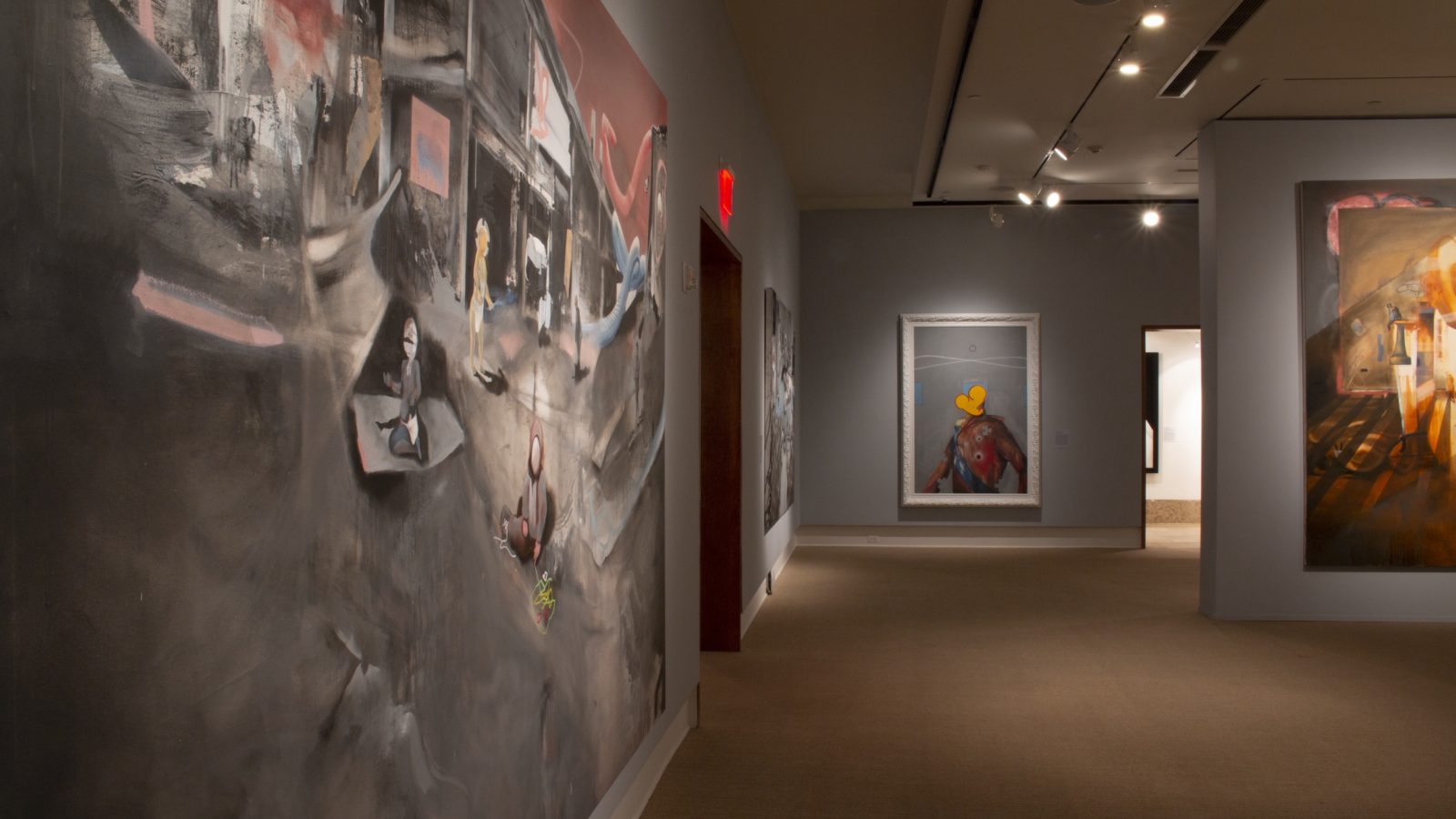 Born in New York before moving to Germany as a child, Jansen's unique, cultured style of painting was inspired by German artists and second-generation graffiti art pioneers from the Bronx. His pieces reflect his diverse background and experiences. The exhibition focuses on Jansen's visual explorations of structures of power. "A lot of these works question structures of power and how power manifests in different areas of society," Carbonell said. "One of the things that makes this exhibition so important at this moment in time is it brings together so many elements that are part of our current discourse." Some pieces featured were gathered from private collectors who agreed to lend the art for learning purposes.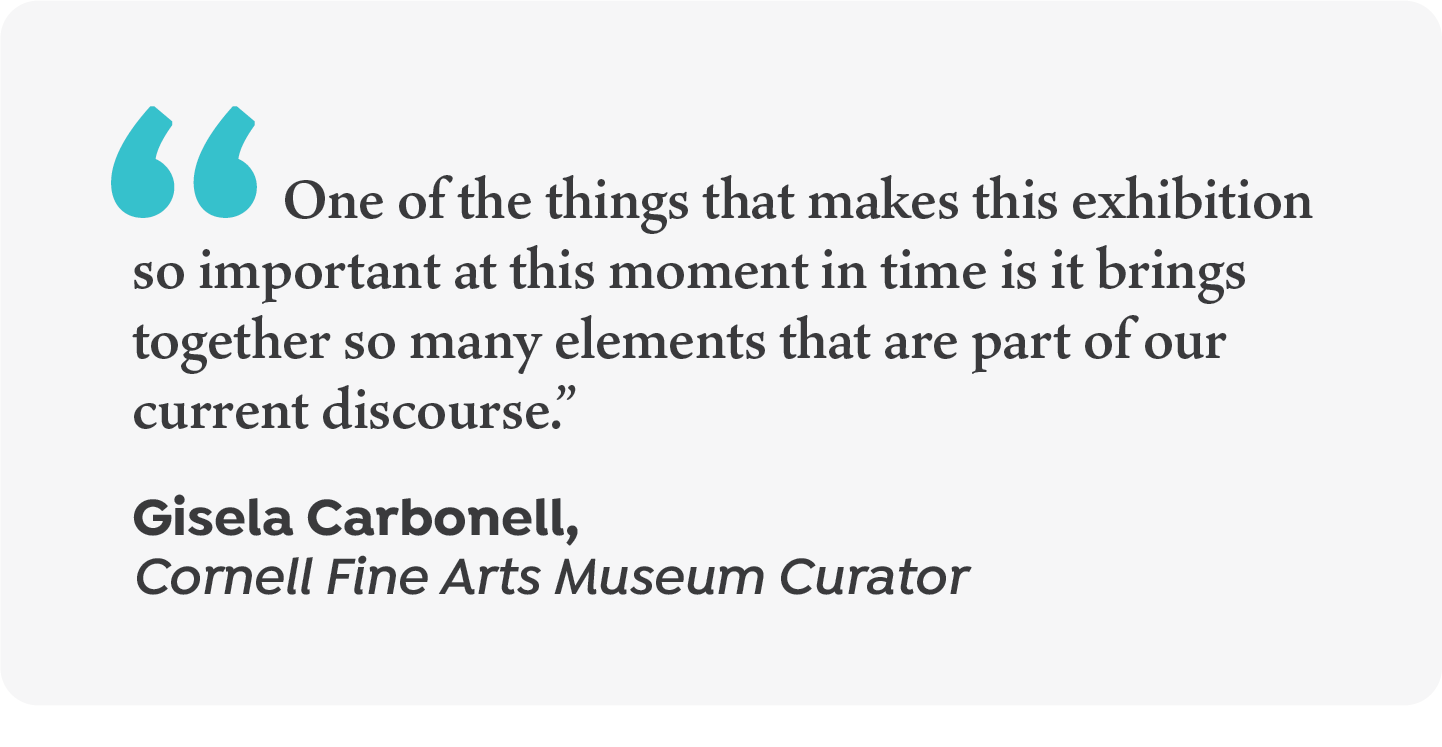 As a teaching museum, Cornell Fine Arts Museum extends the idea of using art as a teaching tool to address historical and current events. While a large part of its mission is to serve the students and faculty of Rollins College, the museum also provides unique learning opportunities for Winter Park residents. "What we collect and the exhibitions we organize and the programing that supports the exhibitions are aligned with the values of a liberal arts education and align with what our faculty are teaching," Carbonell said. "But beyond that, we are a museum that serves the Central Florida community. Our exhibitions are accessible to everyone."
The museum now has a 360-degree virtual viewing option. Though some of the museum's resources were available online before its closure in March due to the pandemic, virtual viewing had not yet been implemented for online visitors. "Accessibility is a big thing for us because the work we do matters," Carbonell said. Though the museum has reopened its doors since the initial COVID-19 shutdown, its leadership plans to continue offering virtual viewing options.
Carbonell will be hosting an "Artist Talk" event with Jansen on October 27 at 6 p.m. This will be a free virtual event during which Jansen will cover the themes of the exhibition and take questions from viewers. Admission to the Cornell Fine Arts Museum is free, and the museum is currently open to the public.