Chef Denni Cha and Chef Michael Collantes are the duo behind Soseki, a modern take on omakase and multi-course dining set to open in 2021. The new concept will operate from an 850-square-foot space located on Fairbanks Avenue.
Omakase is a traditional Japanese style of eating that allows the chef to determine what is eaten for that meal. Cha and Collantes' modern take on the Japanese tradition will integrate Florida-grown produce, and seasonal fish from Japan and the West Coast. "We're going to have a lot of sushi, but we're also going to be showcasing local Florida farmers as far as livestock, fish, and vegetables go," Cha said. "So it's going to be like an omakase, but we're going to highlight a lot of cooking techniques and modern things you might not often see in a standard Japanese omakase." One of the local resources the Soseki chefs plan to take advantage of is ingredients from the Winter Park Farmers' Market.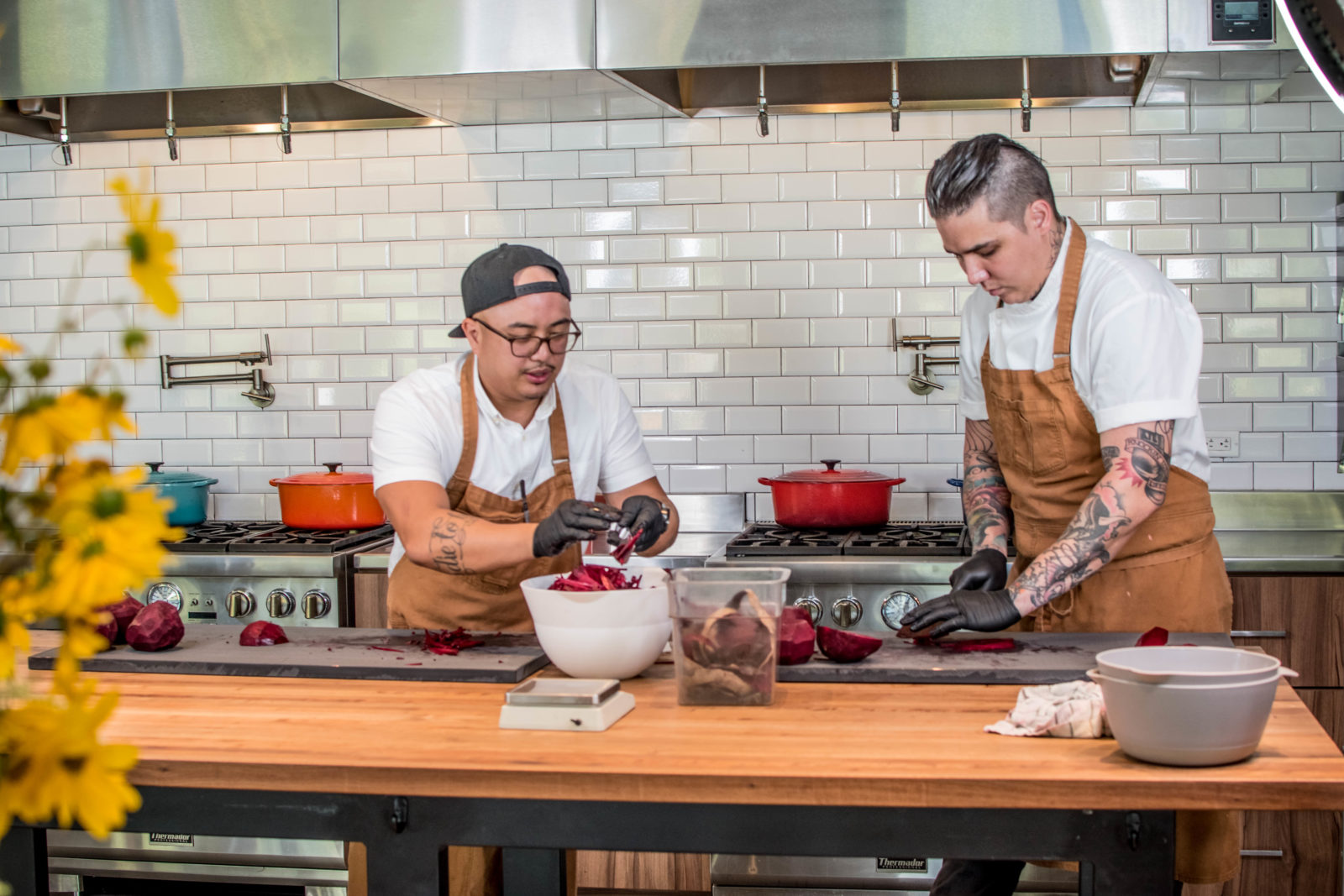 When Collantes and Cha met, Cha was operating a pop-up out of Swine & Sons. "He was making big moves in the food community and we just started connecting that way," Collantes said. "I tried his food and got to know him as a chef and liked his philosophy of where he's been." He then invited Cha to visit Taglish, his first restaurant in Orlando known for its Filipino-American fare. From there, the two found that they shared unique perspectives on the art of cooking, and ultimately formed the Soseki concept.
Translated from Japanese, Soseki means cornerstone or foundation stone. Though the name pays homage to the principles of Japanese culture and cuisine, the chefs are excited to add their own flavor. "Denni grew up in the south and is of Korean descent, so [we have] the cornerstone foundation of his cooking with his culture as well as myself [having] worked in French kitchens across the country," Collantes said. "We don't want to be tied to one cuisine or one defining aspect of a restaurant."
To create an intimate experience for guests, Soseki will operate by reservation only and will limit its seating capacity to 10. Cha and Collantes believe the smaller setting will provide a means to properly manage the quality of food as well as the pace and level of service. "It allows us to focus on each individual and make everybody's experience their own and really show everybody our version," Cha said. The Soseki team will be able to utilize the small space to stay keen to guests' tastes – like white wines versus reds and even which seat they prefer. "When we talk about intimacy, that's what we really want the diner to experience. That, 'they listen to me and they know me,'" Collantes said.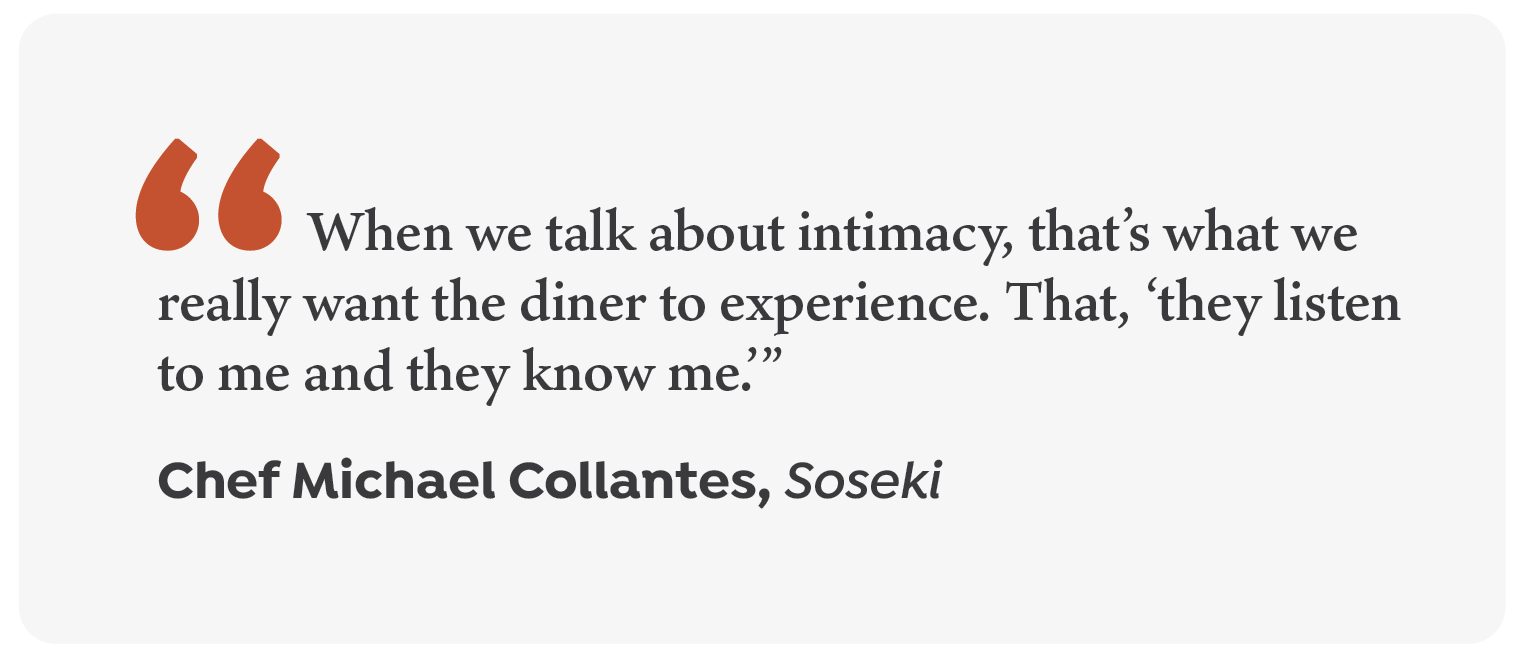 The week of November 1, 2020, Soseki will be doing a pop-up service of to-go sushi out of the Emeril Lagasse Foundation Kitchen House & Culinary Garden in College Park. "They've graciously allowed us to utilize their show kitchen and garden," Collantes said. "And our to-go sushi will be utilizing whatever they have in the garden. We're just continually getting inspired by what's over there."
Between the close-knit space and their shared passion for fresh food, Cha and Collantes say Soseki is a dream come true. "I think individually, this is [our] dream restaurant. We both love this industry, we both love cooking a lot, but we both love integrity and having very high-quality food," Cha said. As a Winter Park native, Collantes is especially looking forward to what he considers a homecoming. "I grew up in Winter Park and went to Winter Park High School, so to have a restaurant in Winter Park was always a dream," Collantes said. We really want to bring a very chef-driven, chef-focused restaurant to Winter Park."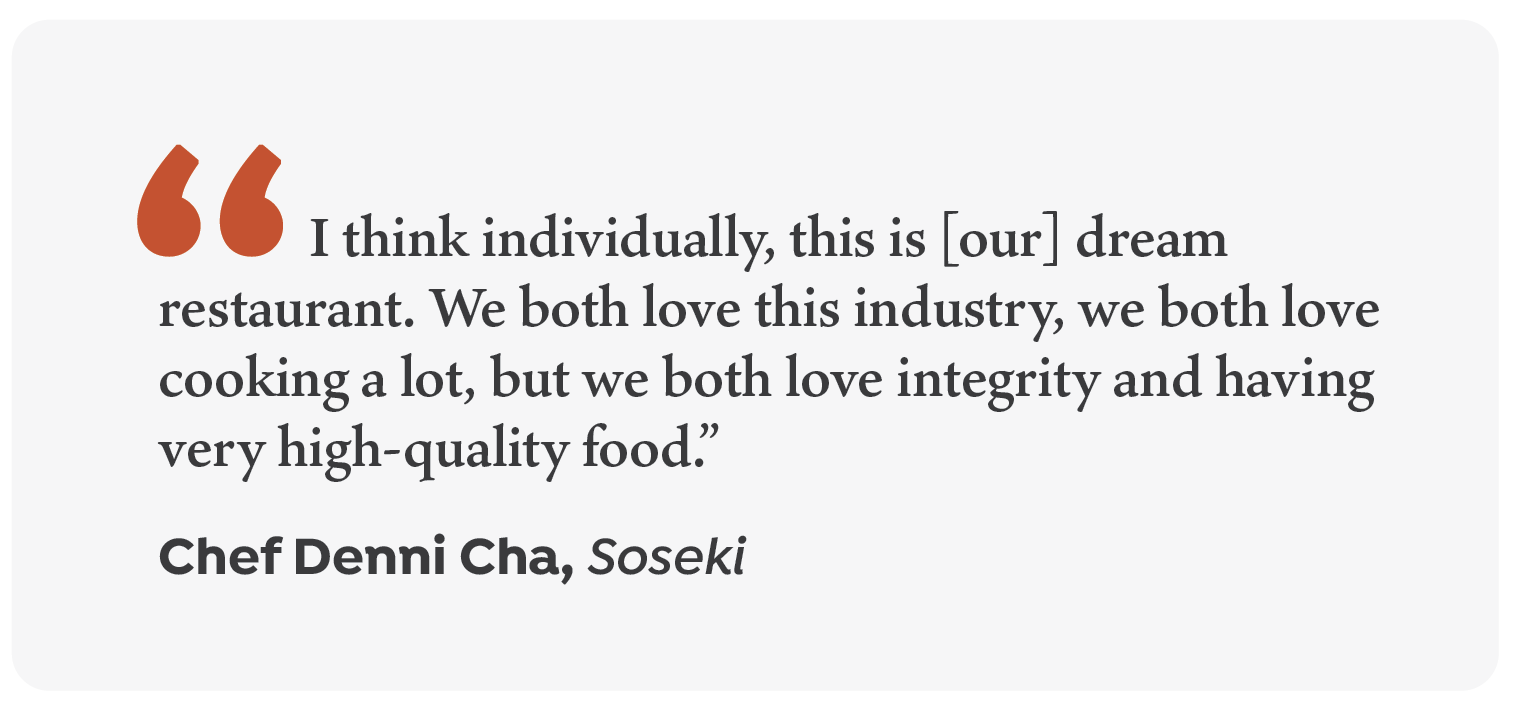 Offering a new, unique option to Winter Park's array of eateries is a challenge, but as the partners continue exploring their endeavor, they aim to please not just diners' palates, but host an unforgettable experience every time. "[It's] being in front of guests, having conversations, having that one-on-one time as Denni's been doing at sushi bars all this time and seeing that immediate joy when they eat something," Collantes said. "As chefs, those are moments we check off. That's why we do it."