Recently celebrating 25 years in business, Joseph T. Sefcik, president of Employment Technologies, reflected on the journey that brought him to this incredible milestone. Founded in April 1995, Employment Technologies provides a range of services to help drive businesses' pre-employment testing processes for vetting and selecting potential employees. By combining simulations with traditional testing methods, Employment Technologies developed the industry's first commercial job simulation. The company's signature EASy Simulations® product line features interactive experienc es immersing candidates in their desired position. "It's a completely different type of testing than most people are familiar with," Sefcik said. "Rather than asking survey questions, we're actually reenacting and recreating jobs through simulation."
Originally from Virginia, Sefcik considers himself a "long-term Floridian" after residing in the Sunshine State for over 40 years. Shortly after graduating from Florida Southern College, he relocated to Orlando and earned a master's degree at the University of Central Florida. He's since called the Orlando area home.
After scoping out various locations to launch Employment Technologies, Sefcik saw the most potential and promise in Winter Park. "We wanted to have a location that we felt confident that the real estate values would maintain. And secondly, we started thinking about what was going to be attractive to the people working at the company," Sefcik said. "One of the nice benefits about Winter Park is that they can walk over one block and go eat lunch or stroll down the street and look at the different shops… It just has a warm and comfortable feel to it."
Sefcik is pleased to contribute to Winter Park by providing high-paying job opportunities and being involved in the community. "We do a lot with workforce development and organizations that focus on assisting people who may be difficult to employ or underemployed. So, we try to use our technology in the community to help people move upward," he said. Sefcik has been recognized and awarded as an outstanding alumnus by both of his alma maters for his lasting impact and professional achievements.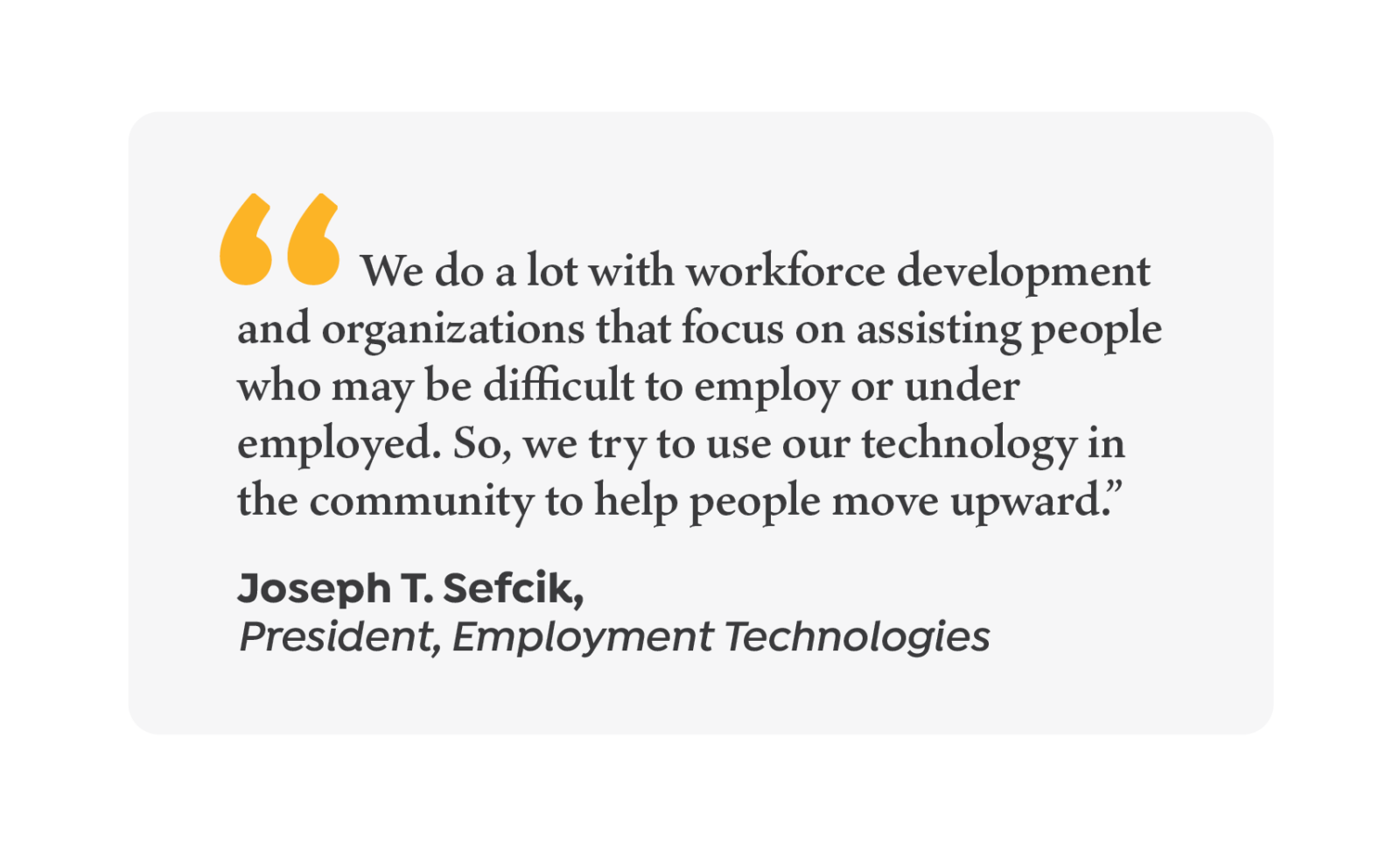 After years in the field, Sefcik believes testing hasn't evolved much, but Employment Technologies fills that void by working to keep testing relevant and modern with simulations. "Testing when I was in my 20s is not too much different from testing that occurs today," he said. "Which is somewhat boring and feels invasive." Research performed by the company has proven that Employment Technologies' simulation-driven testing model is more effective than traditional testing and saw a significant increase in the accuracy of predicting success on the job. "A real key difference is that we're not trying to use a simulation across all jobs. We're measuring actual abilities and competencies that people need in specific jobs," Sefcik said. "I think that's a very positive aspect to what we do because you're not just getting labeled or branded with a certain characteristic."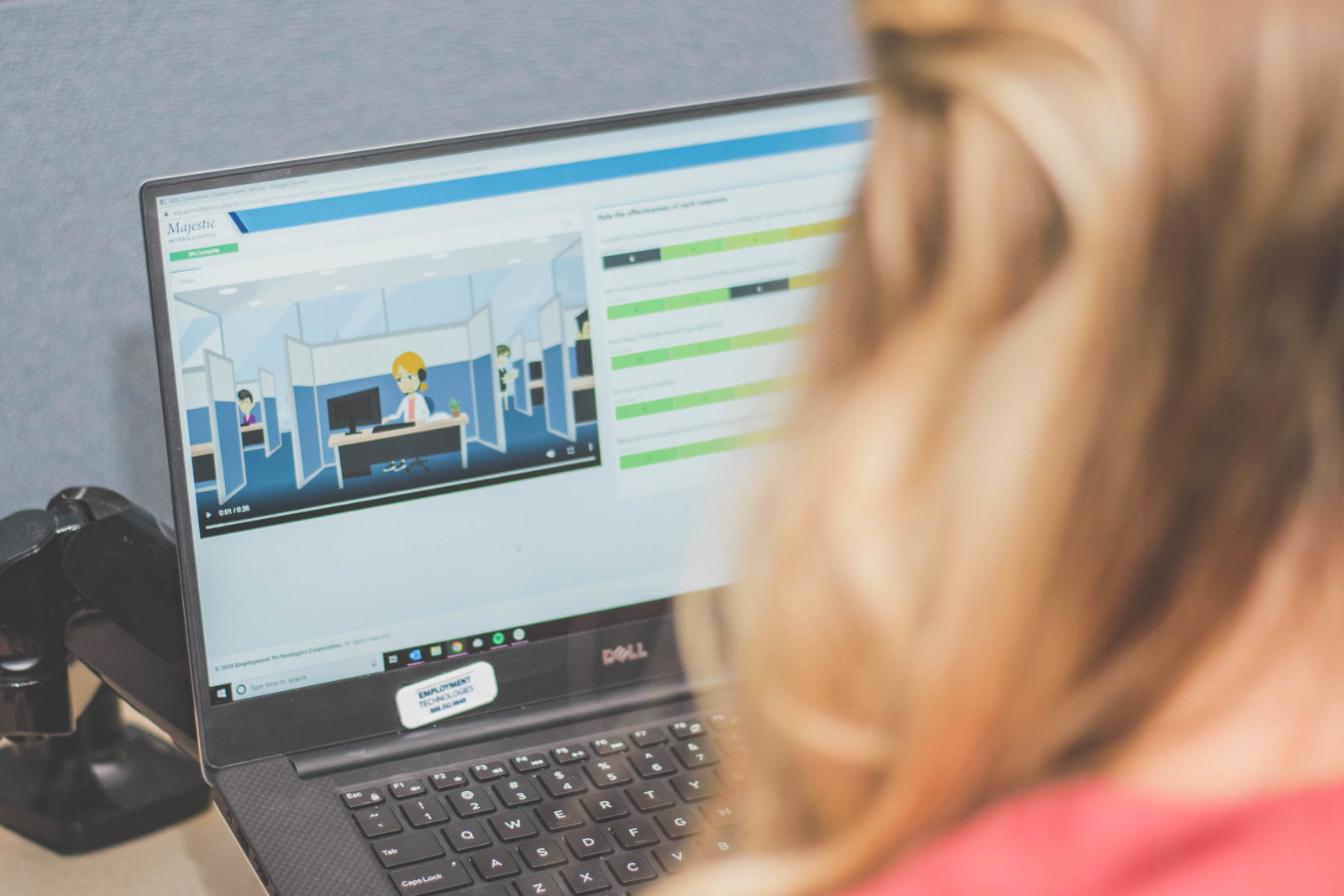 Due to COVID-19, the company has been ensuring remote capabilities are clear for clients and prospects. Unfortunately, this has given them little time to plan a celebration for reaching the 25-year mark, but Sefcik is hopeful that they will have a virtual lunch or dinner event or plan something more creative. Five years ago, the company commissioned artwork for the city of Winter Park, including The Molecular Dog in Hannibal Square, to commemorate its 20th anniversary.
When reflecting on the longevity of the company, Sefcik credits the dedication of his team. "I have a great team. We design the simulations, but we also market and sell them. We have a team of people who have been working together for on average about 20 years. Everyone here has a passion and a belief that what we're doing is giving applicants the best way to provide the right person and match to the job for ultimate job success."
As for the future of Employment Technologies, the company will soon be introducing artificial intelligence (AI) technology to some of its programs in fall 2020. The company was exploring this effort prior to COVID-19, but ramped up its focus in March. "We're feeling really good about that because we're still going to be able to immerse candidates in the simulation and at the same time, we will be able to process the results using AI." As Sefcik and his team proceed on their goal to provide new, innovative ideas for employers and job seekers alike, they're proud to do so right here in Winter Park on South New York Avenue. With a quarter century in the books, they're looking forward to continuing their story.