Over many trips to Blowing Rock, North Carolina over the years, Winter Park residents and sisters Ansley Butts and Anne Marie Armstrong fell in love with Monkee's, a women's boutique with independently owned and operated locations across eight states. Upon becoming familiar with the brand, Butts and Armstrong became set on their mission to open a location of their own here in Winter Park. The duo was confident in their partnership on this new business venture "[We] are fortunate to have like minds that balance each other out," Butts said.
The sisters acquired a 1600-square-foot retail space located at 444 W. New England Ave. Suite 115, in mid-March and began the buildout process in April, They are now a couple of weeks into operations. "The grand opening at the end of August went so well. We didn't expect to sell out of so many things so quickly," Armstrong said.
Since the grand opening, the owners have seen a steady stream of business. According to Armstrong and Butts, some of their traffic can be credited to an existing following from customers who have visited other Monkee's locations in Alabama, Florida, Kentucky, Mississippi, North Carolina, Ohio, South Carolina, and Tennessee. "So many of our customers have shopped at other Monkee's locations and are very loyal to the brand," Armstrong said.
As a female-operated business, Monkee's of Winter Park focuses on curating an inclusive shopping experience where women can feel confident, comfortable, and fashion-forward. The boutique offers pieces from both accomplished and emerging designers with an extensive collection of shoes, clothing, gifts, and accessories that are hand-picked seasonally to reflect current trends while keeping classic Florida style top of mind.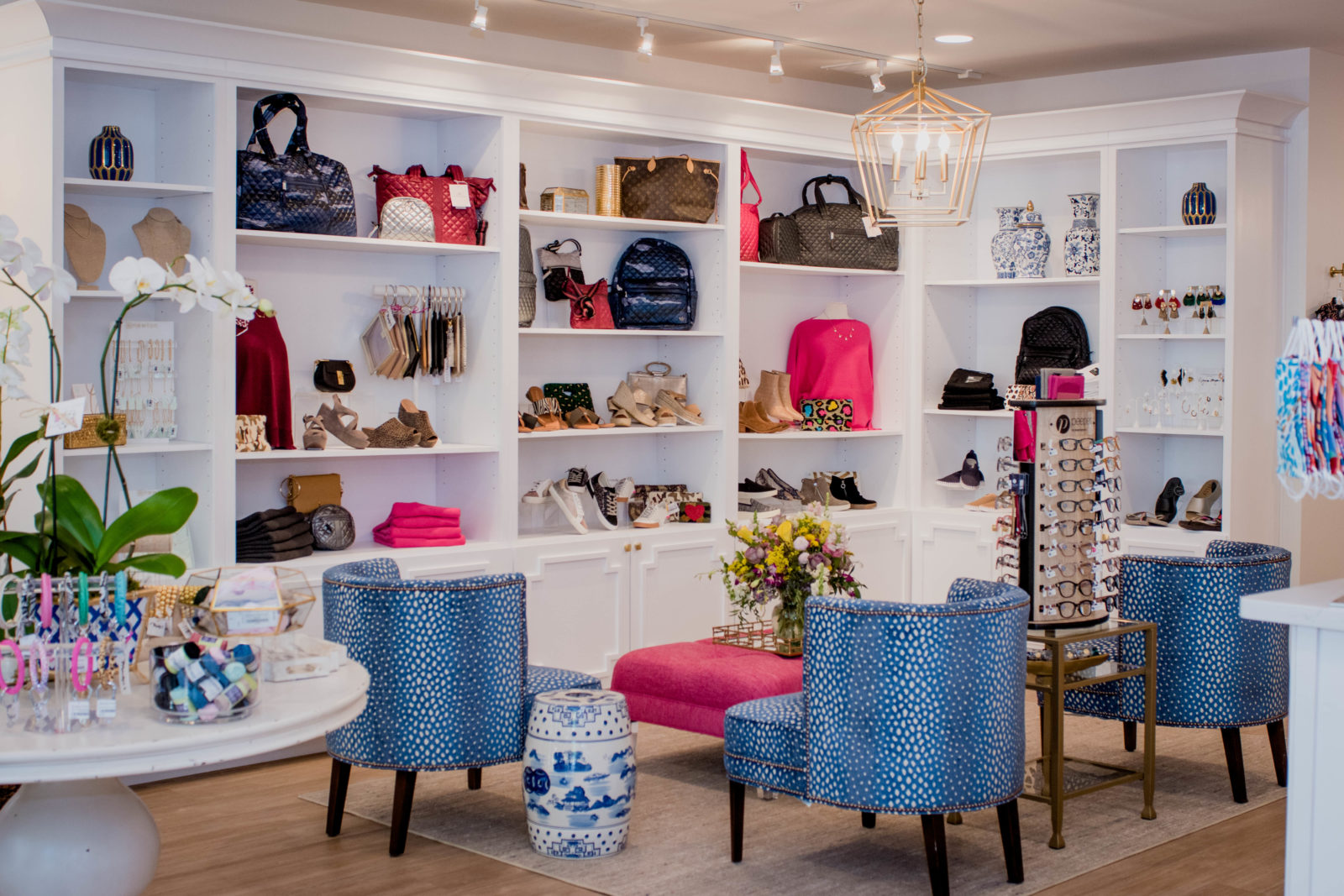 "The Monkee's brand is dedicated to personalized customer service and forward-thinking designer fashion, there is something for everyone no matter the age," Butts said. "We will help you find the perfect shoes, outfit, and gift." Monkee's offers a customer service-driven, intimate shopping experience where the owners truly get to know customers and help them to feel and look their very best.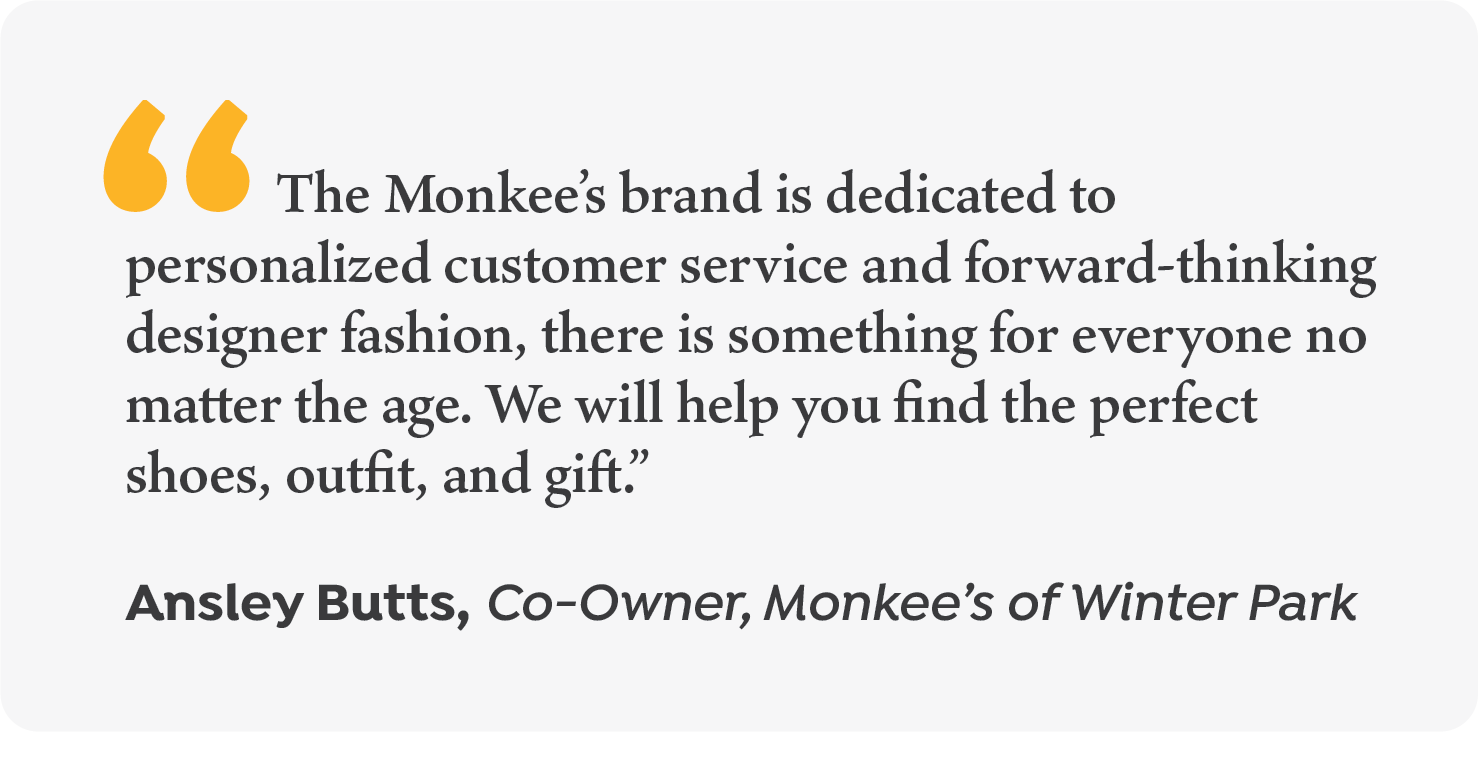 Amid the challenges retailers are facing during the pandemic, both Armstrong and Butts feel fortunate that they did not experience any delays in the opening of the store and that customers are following the COVID-19 guidelines, capacity level adherence, and social distancing measures. The store is following CDC recommended protocols to ensure a safe shopping experience for all customers.
"We plan on launching our new website in the next few weeks; this will continue to expand the reach of the store outside of the Winter Park area," Butts said. Monkee's also offers its customers perks such as free delivery within a 5-mile radius and a curbside pickup option.
"We are most excited about getting to know our customers better and deepening the relationships in the community," Armstrong said. "It has been very exciting to see the community embrace the store so quickly."