Locally inspired, upscale dining and live music venue, Dexter's New Standard, was recently opened in Winter Park by owners Nathan and Kellie Landwer. The couple previously owned Dexter's of Winter Park, located in Hannibal Square, which they purchased when the four Dexter's locations were sold to separate buyers in 2018. When the location's landlord opted not the renew the lease, the Landwers and their team decided to take advantage of the move and undergo a rebrand.
With the help of Executive Chef Ryan McLaughlin and Director of Operations Erin Allport, the Landwers reinvented the eatery while still maintaining key components of what the brand's creator, Dexter Richardson, initially envisioned, including a sophisticated wine collection and a focus on live entertainment. When The New Standard opened quietly in October 2019, it boasted a new menu featuring modern American cuisine, a revamped cocktail and wine program, and an impressive lineup of live music performances. The venue later held a grand opening in January.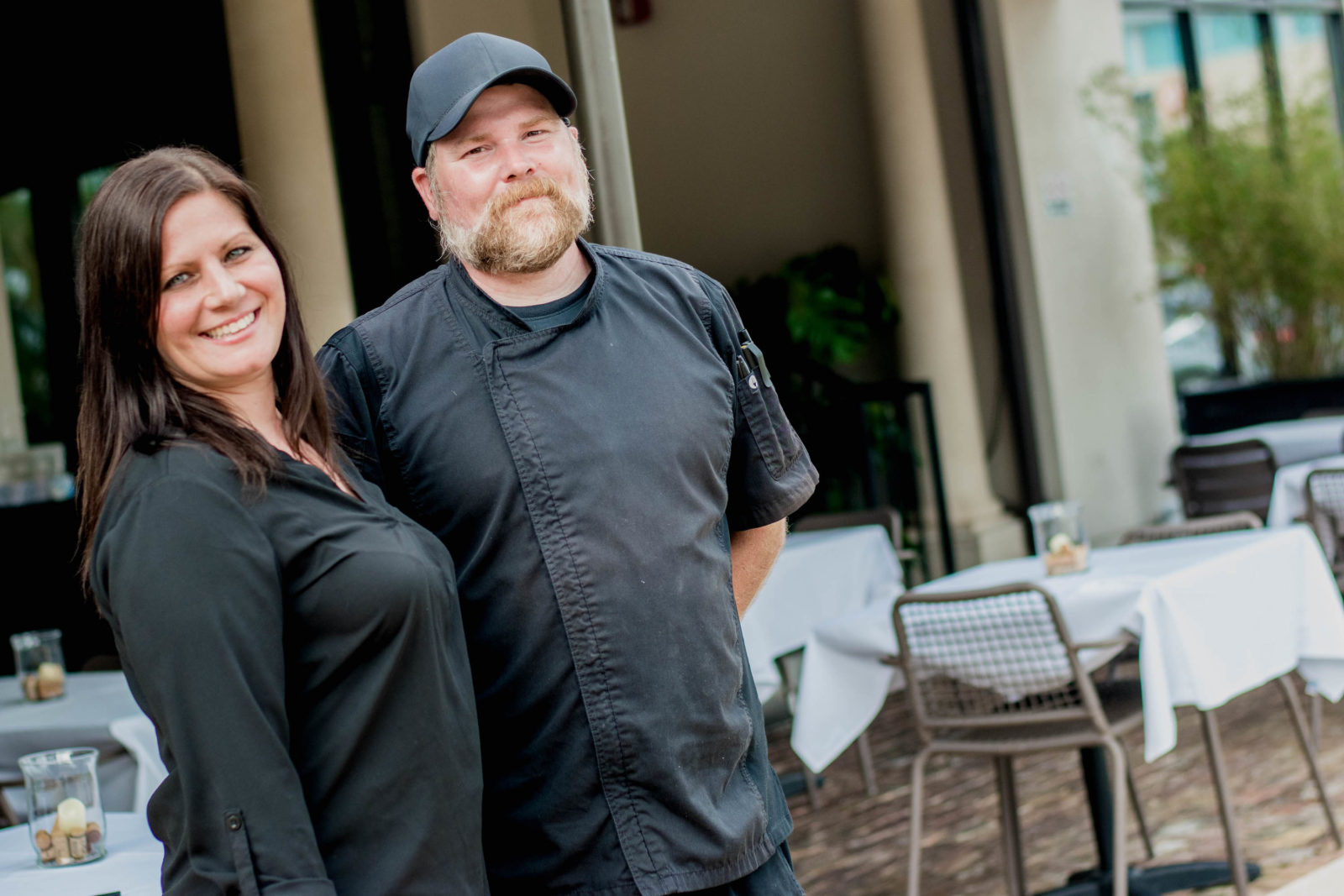 According to Allport, the team was looking to create something unique for the Winter Park area that was high-end, but still cool and exciting. "[The Landwers] wanted to bring something where you could sit down and have a really nice meal and watch a really great show and we don't really have anything like that [in Winter Park]," Allport said. "[At The New Standard] you can sit and dine and get a rock star bottle of wine and a great burger and watch a great show."
The menu is a collection of dishes curated by Chef McLaughlin using locally sourced, seasonal ingredients. Guests can start with a savory appetizer such as the pork belly, fermented corn fritters, or charred octopus. Entrée options include Florida snapper, pappardelle, pork porterhouse, and the New Standard burger.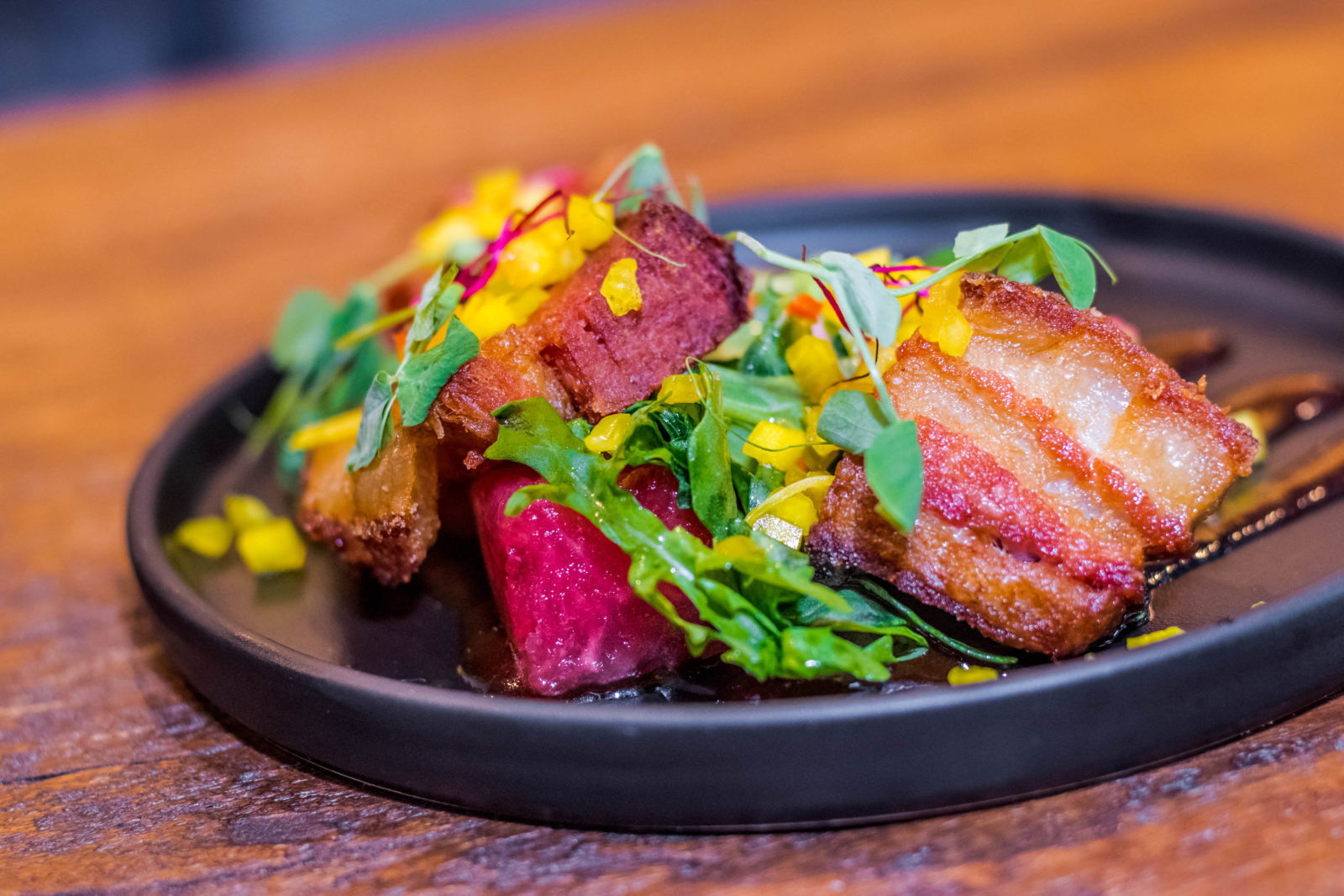 To accompany their meal, guests may select from the restaurant's extensive cocktail and wine collection, developed by Allport. It was important to Allport to include a variety of spirits and beers from Florida-based distilleries and microbreweries, such as The Ravenous Pig Brewing Co. in Winter Park, Ivanhoe Park Brewing Co., Central 28 Beer Company in DeBary, St. Augustine Florida Straight Bourbon, and Horse Soldier Bourbon in St. Petersburg. When redesigning the wine list, Allport sorted the selections by flavor profile, making the selection process user-friendly and comprehensive.
In addition to the food and drinks, an integral part of The New Standard experience is the live music, a nightly occurrence at the venue. Their stage has hosted dozens of acts including the Joe Marcinek Band, Randall Bramblett, Kaleigh Baker, and Honey Island Swamp Band, and Jerry Garcia Band member, Melvin Seals. Whether a national talent or a local gem, the performers do not disappoint.
"I always say Orlando is the new Nashville," Allport said. "We have all these amazing musicians who we showcase on our stage… We really do have an amazing, emerging music scene in Orlando that is really exciting."
When the COVID-19 pandemic began impacting the restaurant and arts industries, The New Standard quickly adapted, finding creative ways to continue operating and doing its part to keep the local music scene alive. The eatery implemented socially-distanced dining, mask requirements, and increased sanitizing. With new procedures strictly in place, the venue was able to continue serving customers and is now able to keep hosting nightly performances, which are also streamed on Facebook.
The New Standard is located at 1035 Orlando Avenue, Suite 101 and is open for dinner Tuesday through Sunday starting at 4 p.m. and on Saturdays and Sundays for brunch at 11 a.m. Happy Hours are held Tuesday through Friday from 4 p.m. to 7 p.m. To view the performance schedule, visit the music and events calendar.