When it comes to online resources from the Winter Park Public Library, the options are quite extensive. Winter Park residents, students and businesses can earn free access to online books, movies, magazines, TV shows, and other entertainment and learning resources with a free library membership. As the result of recent COVID-19 shutdowns, the library has seen a significant increase in the use of these services among members, including a 600% increase in usage of its digital platform "Hoopla" since February.
"We have seen a huge spike in digital usage of our online resources since COVID-19," said Melissa Scheider, head of member and material services for the Winter Park Library. "People are turning to these services for everything they might need right now."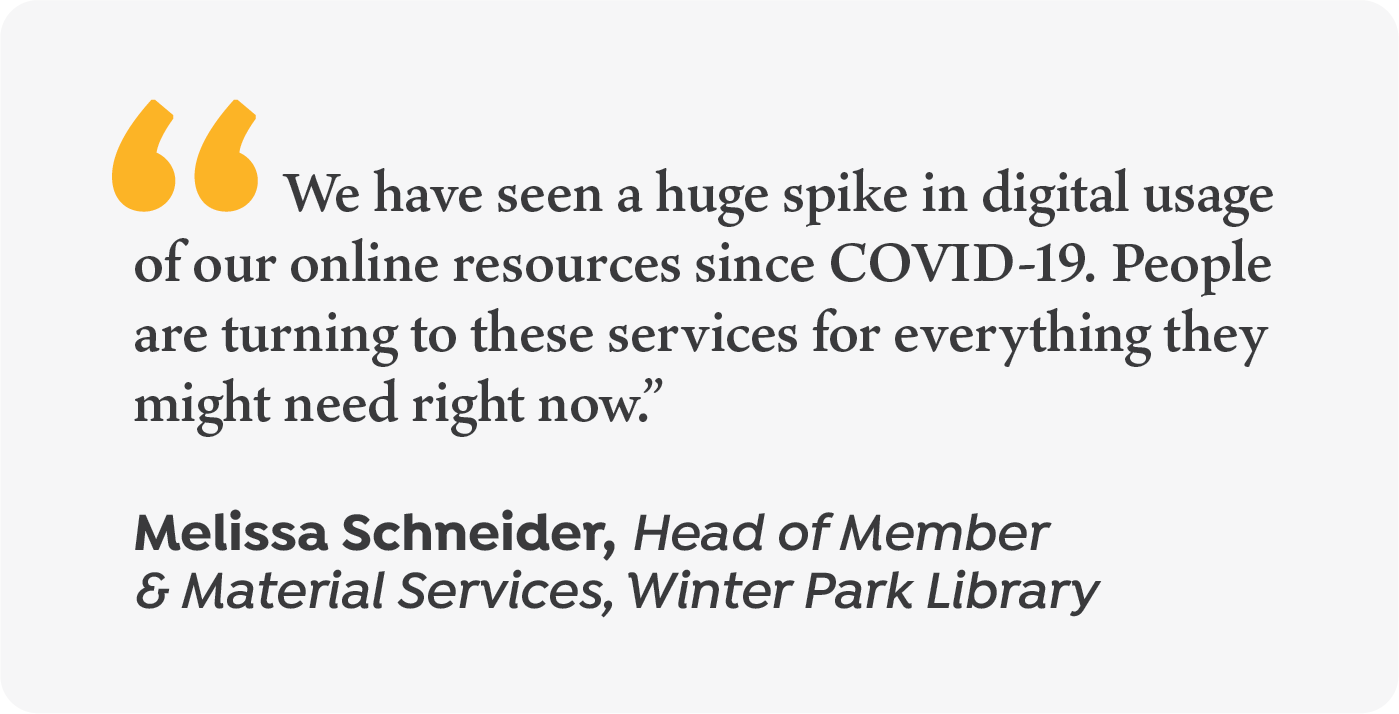 In addition to Hoopla, a Winter Park Library card provides access to services such as Libby, an app through which users can easily borrow from a collection of thousands of eBooks and eAudiobooks across multiple genres, including popular reads ranging from "Where the Crawdads Sing" to "1984." Hoopla offers access to even more eBooks and eAudiobooks as well as movies, music, TV shows and comic books. Hoopla also includes popular films such as "The Big Short," "Mr. Holmes" and "Moonlight," and TV shows like "The Alienist," "SpongeBob SquarePants" and "The Great British Baking Show."
Card members can also use Flipster, an online newsstand with a wide variety of magazines, including Travel & Leisure, Businessweek, Scientific American and Elle, and Pronunciator, an immersive language tool perfect for learning a brand-new language or brushing up on one you are already familiar with. Lynda, also available to cardholders, is LinkedIn's online training portal and includes countless tutorials for various professional and creative skills.
These services are available to members 24/7. To acquire a membership or learn more about the library's online resources, visit wppl.org.