In 2005, the Hannibal Square Community Land Trust (HSCLT) was established with the purpose of creating and maintaining permanent affordable housing in Winter Park and surrounding Central Florida neighborhoods.
Investors have been flipping homes in Hannibal Square, a historically black community in Winter Park, for a profit since the early 2000s. They purchase land, sometimes two side-by-side parcels, tear down the existing structures, and build high-priced homes in their place. Many feel that this process has gentrified the neighborhood, making the area unaffordable for many.
"The trust itself was built because the homeowners that lived [in Hannibal Square] were being pushed out of their neighborhood," said Gigi Moorman, HSCLT board member and broker/owner of iConnect Real Estate. "They were no longer able to afford to purchase a home in Winter Park because developers and builders would come in and buy an 800-square-foot home and the one next to it and in place of those they would build a mini mansion."
Nationally, community land trusts (CLTs) have developed a system that help prevent this scenario. A CLT is able to protect long-term, affordable homeownership opportunities by acquiring properties and then selling the houses to buyers, but not the land on which they sit. The buyers then enter into a 99-year ground lease with the CLT for use of the land at a nominal monthly fee. This arrangement allows buyers to purchase homes at a much lower cost than standard market price and helps allow for socioeconomic diversity in an area. The long-term ground lease guarantees that the buyer can maintain ownership of the home affordably and pass it down to younger generations.
"Diversity is important. Homeownership is an American dream, it shouldn't just be a middle class or an upper-class dream, it should be a dream for everyone," Moorman said. "Home ownership creates stability and pride in communities and that should be available to all classes of people, not just the wealthy."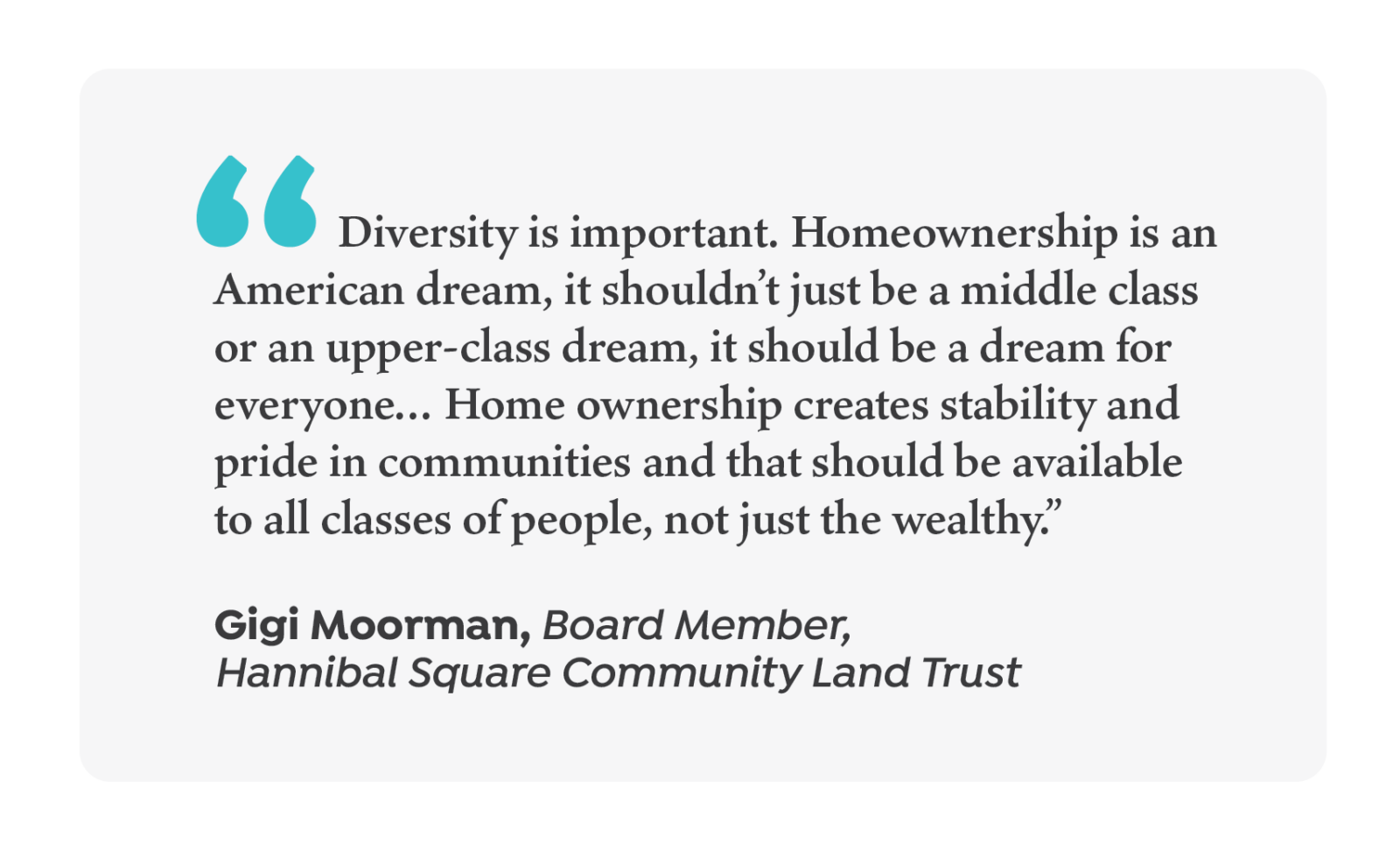 Juan Hollingsworth, Board President of HSCLT and architect by profession, explained that affordable housing typically tends to expire after the project is sold for the first time. "The fact that a community land trust creates permanent affordability gives it a pretty good stance to help people enter into the homeownership market," Hollingsworth said.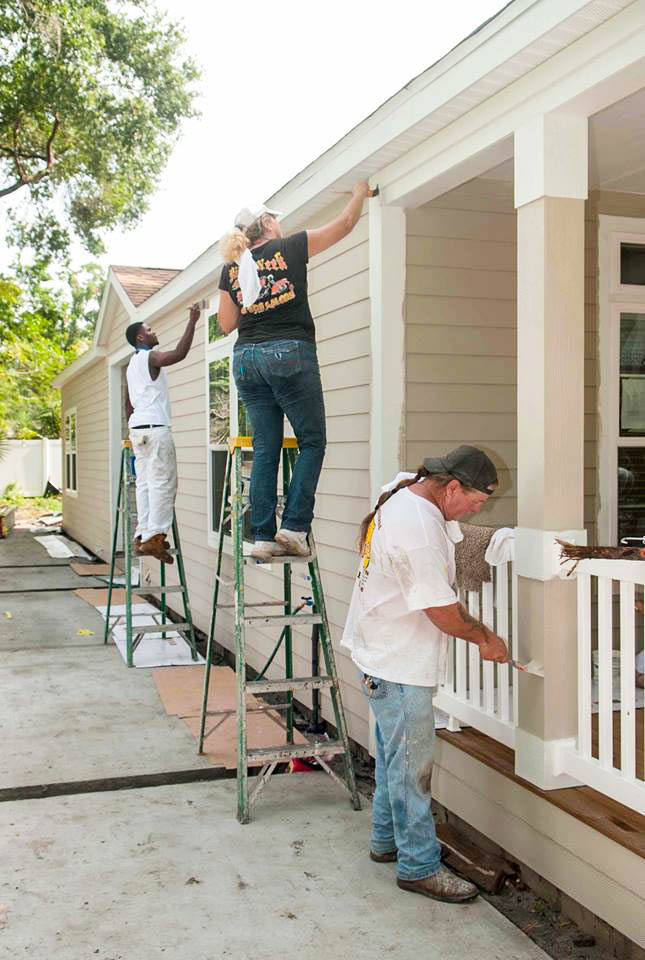 Hollingsworth is a former owner of one of the land trust's homes himself. He and his wife purchased one of the homes from a project HSCLT completed on Comstock Avenue in June 2008, where their family lived until 2016 when they were able to sell it for a profit while keeping it affordable for the next buyers. Hollingsworth was involved with the trust as a volunteer prior to buying and became increasingly involved as an owner. Currently, HSCLT bylaws state that three CLT homeowners must be on the board.
The organization's mission and the fight for affordable housing is dear to Hollingsworth, who explained, "my wife grew up in Winter Park and I grew up in Chicago… to this day my mom has never owned a home, so I know the importance when it comes to the stability of homeownership and having a place you can call your own." Hollingsworth was proud to share that presently, HSCLT has helped over 20 families, including his own, affordably achieve homeownership.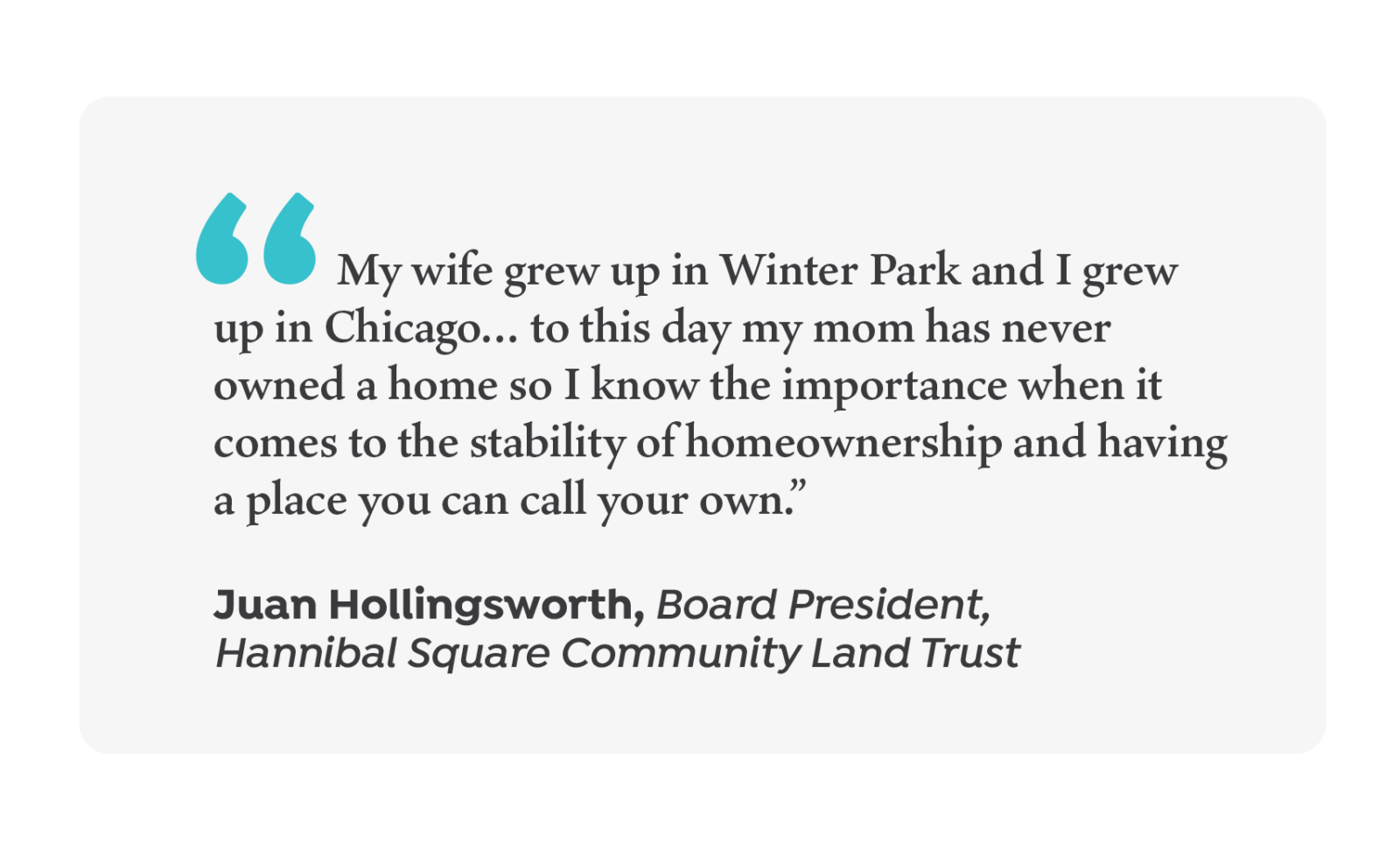 Through economic empowerment, education, community outreach, and new development projects, HSCLT hopes to continue creating permanent affordable housing opportunities in neighborhoods across the Central Florida area. However, it is also crucial that funding remains available to do so. "I hope that we get a lot more support from public entities and municipalities because there is funding there that's available," Hollingsworth said. "The importance of children being able to go home to a place they know is going to be there is immeasurable… to have that stability just takes one more thing off the back of children and their parents."