The Park Avenue space that formerly housed Park Plaza Gardens is now officially occupied by BoVine Steakhouse. The restaurant is owned by JM Hospitality, the same group that operates 310 Restaurants and blu on the avenue. BoVine Steakhouse opened its doors June 17 after fully renovating the space to create a brand-new kitchen and dining room.
"We could not be more excited to have opened our doors this month and are so grateful to the Winter Park community for their endless support," Joanne McMahon, owner of JM Hospitality, said. "We have worked tirelessly in our efforts to bring something we felt was missing on Park Avenue, a classic steakhouse. Our vision is simple; to provide an elevated dining experience utilizing only the finest quality meats and local produce."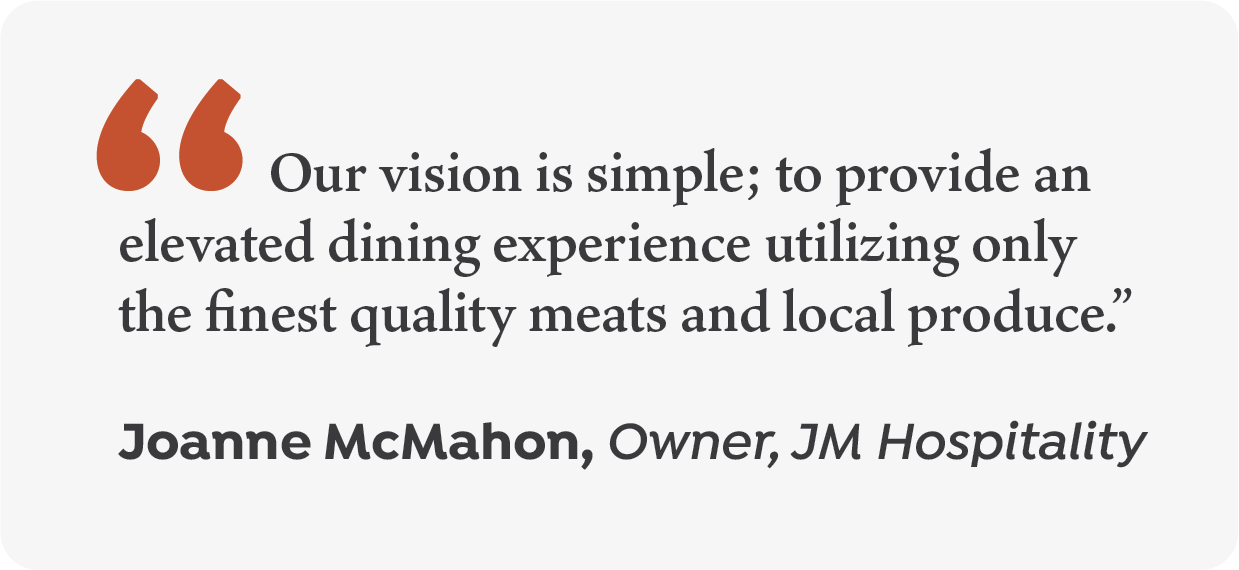 The eatery uses locally sourced produce and procures its high-quality meat from the Linz Heritage Angus Program in Chicago. The menu is meant to emulate flavors of some of the finest steakhouses around and features classic appetizers including shrimp cocktail and prime tartar, soups, salads, and sides such as Yukon mashed potatoes, creamed spinach, and salt brined fries all of which perfectly complement the entrée selections. Main dishes include signature chops, eight cuts of steak including filet mignon, dry age ribeye, and prime porterhouse as well as seafood and vegan options.
BoVine Steakhouse's interior features exposed brick walls, warm lighting, a full bar, and plenty of seating with booth and table options.
The restaurant is operating at partial capacity within COVID-19 guidelines and is not currently taking reservations, but is open Monday through Sunday from 4 p.m. to 10 p.m. It is located at 319 S. Park Avenue.
"We look forward to the future and are so thankful to everyone who has come out to dine with us during these unprecedented times," McMahon said.