Ron Hightower, owner of Winter Park Scenic Boat Tour, and his family have a long history with the iconic Winter Park business. A favorite attraction of residents and visitors alike, the company has given tourists a unique view of the city for decades.
In 1971, Hightower's grandfather, Stanford Smith, began working at the boat tour and it wasn't long before Hightower himself began to lend a hand at the docks gassing up the boats as a young boy. In 1995, Hightower and Smith decided to purchase the business together.
Even before Smith and Hightower bought it, the Winter Park Scenic Boat Tour was a family affair. It was originally established in 1938 by the Meloon family. One of the brothers, boating industry legend, Ralph Meloon, founded what is now known as Correct Craft in 1925. The company built the original Winter Park Scenic Boat Tour vessels.
The tour was mainly established to provide northerners with an interesting activity while visiting Winter Park. Today, the tour remains a jewel to the Winter Park community and continues to provide residents and visitors alike with a recreational activity that allows them to enjoy the pristine chain of lakes, venture through the canals and learn about Winter Park's history. The tour passes historical homes, museums, Rollins College, and more as guides share interesting facts and history.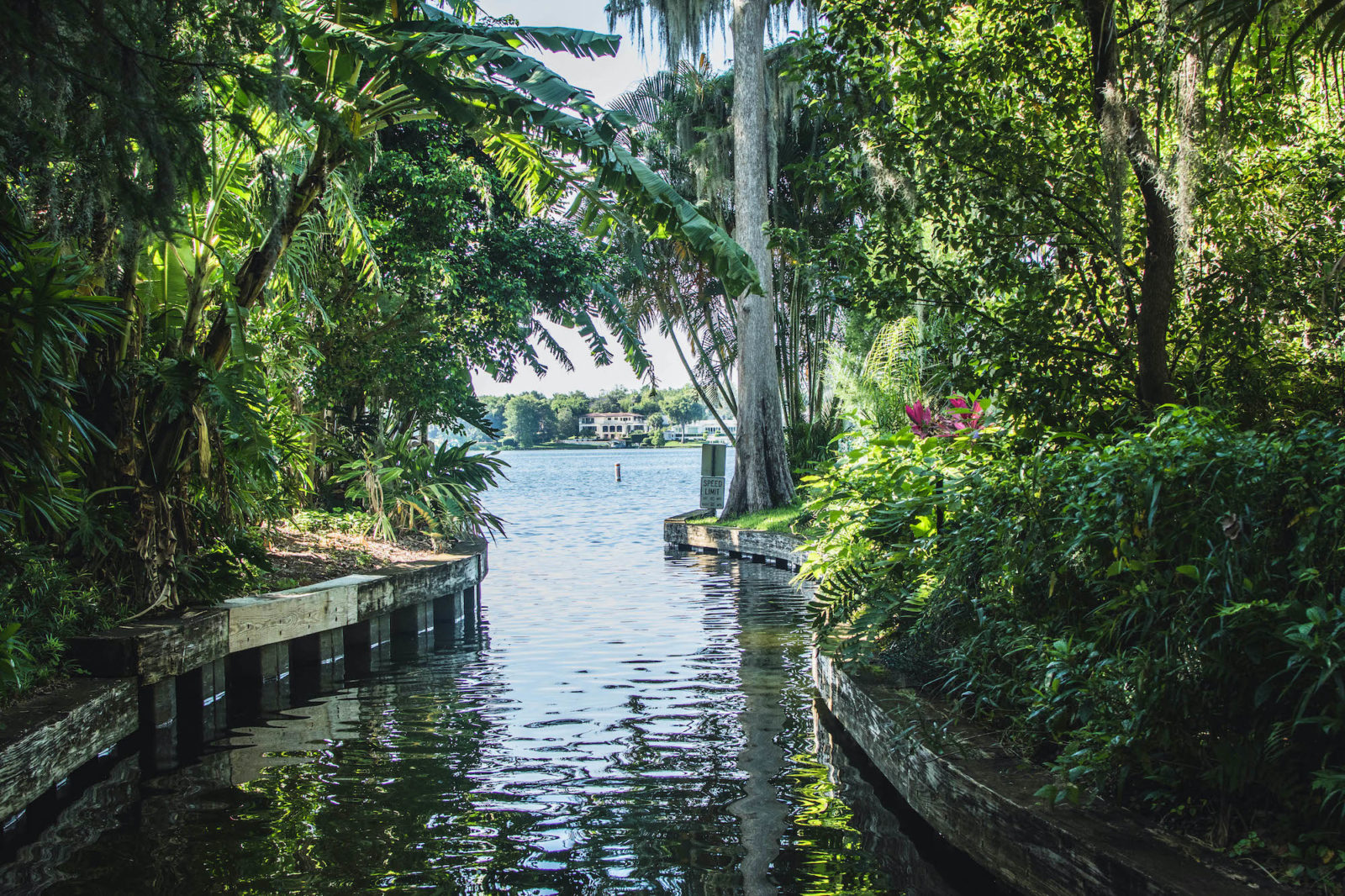 "I think [the boat tour] is special because people that live in Winter Park love Winter Park," Hightower said. "This gives them a way to show Winter Park to their friends and family and even tourists that come, so I think that's the best thing. [Our team] loves Winter Park and we're proud of it, so when we give our tours, we try to reflect that in what we're doing."
The COVID-19 pandemic has been hard on the attraction's business. "It was a hard hit, we were closed for six weeks," Hightower said. "We are back open now doing social distancing and everything, but it has certainly been hard on us as it has on most people in Winter Park … We are hopeful and we are certainly going to make it through this."
For decades now, the boat tour has been a significant part of Hightower's life and his family's legacy. He plans to stick around and hopefully follow in his grandfather's footsteps, who worked at their business until he was nearly 100 years old. Hightower has lived in Winter Park his entire life and admits that his favorite part of owning his business is that it keeps him in his favorite place. "There are a lot of other nice places around the country and great cities obviously, but whenever we go on any trip, we always look forward to coming back to everything Winter Park has to offer," Hightower said. "We love the small-town atmosphere, we love the people, and we love Park Avenue."
Although the tour will continue to evolve as Winter Park's history builds, maintaining the tradition of the operation is important to Hightower and his team, which explains why most people who work there stay for life. "We try to keep it traditional," Hightower said. "Of course, the history changes from time to time so we keep up with that. Overall, we want to keep [the Winter Park Scenic Boat Tour] going the way it is and hopefully it's something the entire city can be proud of."