In the wake of COVID-19, many operators of businesses considered nonessential found themselves facing loss of sales due to shutdowns. In response, some business owners were able to pivot their efforts in the interim between closures and reopening.
Following the state-mandated closure of nonessential businesses, Winter Park Distilling Company was unable to serve customers on site. Having heard that other distilleries were successful in crafting hand sanitizer in response to COVID-19, the team began its own in-house factory. After about three weeks of recalibrating its equipment to transition into making this new product, Winter Park Distilling Company was on its way to producing what would ultimately add up to 4,000 gallons of hand sanitizer in just a few months.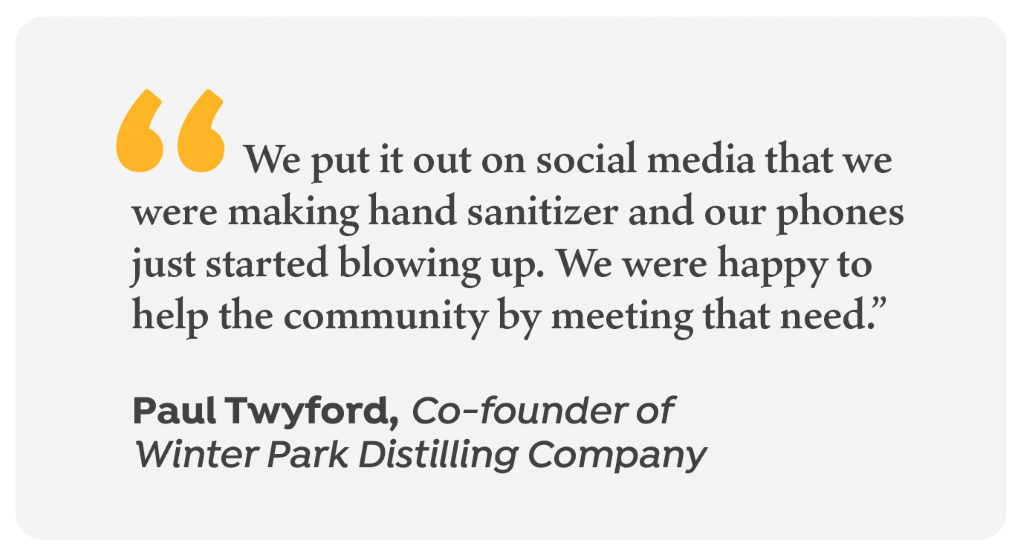 Cofounder of Winter Park Distilling Company, Paul Twyford, helped to lead the effort, temporarily rerouting normal craft liquor production to manufacture hand sanitizer and another cleaning product launching this month. "It's actually quite an undertaking to revamp a distillery that's built to make award-winning bourbon and transform that into a factory to make hand sanitizer," Twyford said. "We put it out on social media that we were making hand sanitizer and our phones just started blowing up. We were happy to help the community by meeting that need." Not only did the company provide many Central Florida businesses with the product during a time when demand outweighed supply, it made several donations to local nonprofits and community buildings as well. Donations went to Winter Park Public Library, Winter Park Chamber of Commerce, Winter Park History Museum, churches, assisted living facilities and more.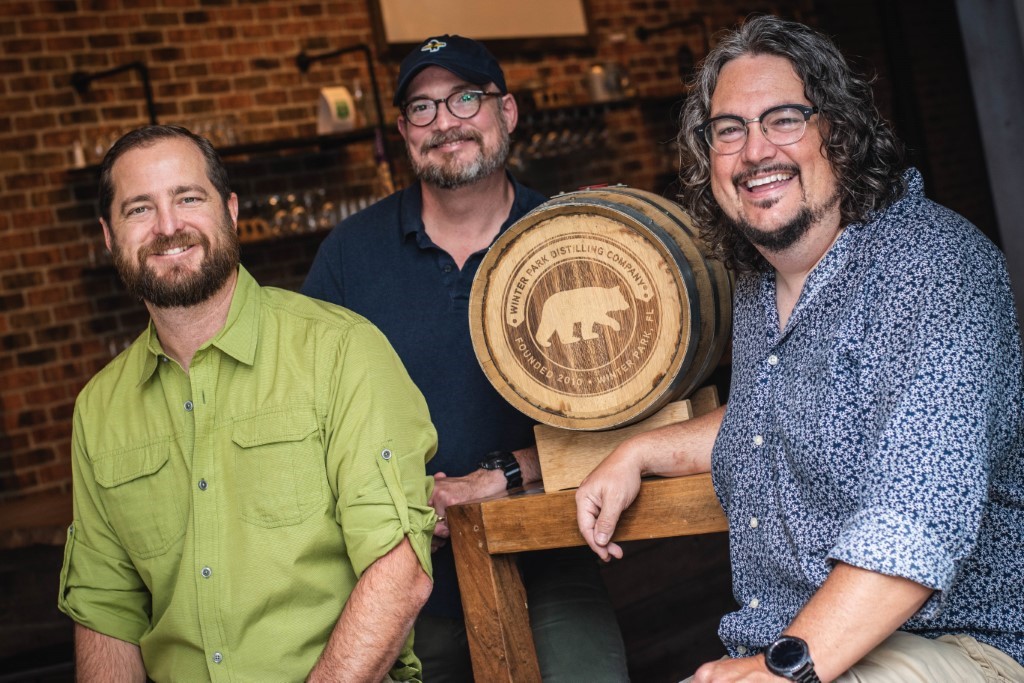 Winter Park Distilling Company was founded in 2010 in Winter Park, Florida. The award-winning distillery and brewery has crafted vodka, rum, white whiskey and Florida's first bourbon, created in 2014. Since its founding, the distillery has won competitions in New York, Berlin and the San Francisco World Spirits Competition, one of the longest running and most respected competitions of its kind.
The team is also launching a disinfectant wipe. Designed to be larger and more durable than the average cleaning wipe, this product will be used in-house and available for purchase. In addition to sales on site, Winter Park Distilling Company's hand sanitizer spray and disinfectant wipes will be available at the Winter Park Farmer's Market.