With Governor Ron DeSantis' order that retail businesses could open to 50% indoor capacity on May 18, many Winter Park retail owners are working hard to adjust to a new normal. Adaptability has been a key component to success, with retailers offering a variety of new ways to safely service customers.
Craig DeLongy is CEO & Founder of John Craig and Current by John Craig, both men's clothing, accessory and footwear stores, and staples on Park Avenue for the past 24 years. "Since reopening we are having a good month and see things improving overall around October or November," DeLongy predicted. "Initially, we had projected a 50% decline in business, but we are doing much better than our projections."
The store is taking many precautions to maintain cleanliness and sanitization, including requiring all employees to wear masks and offering disposable masks for customers. The COVID-19 closure occurred during the height of the busy season.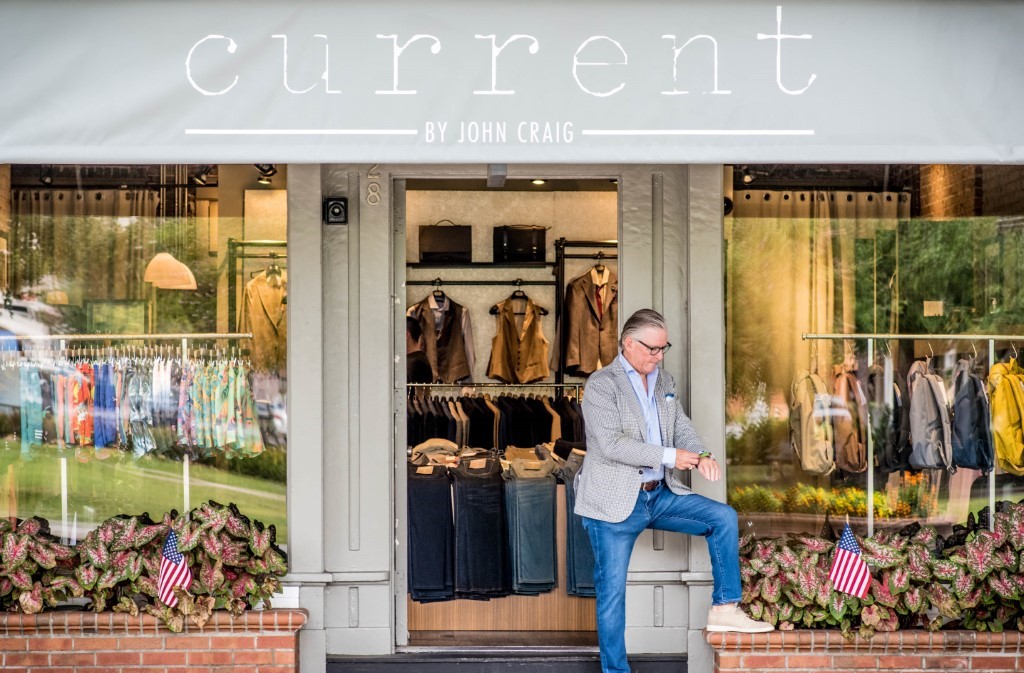 One of the immediate changes DeLongy made upon reopening was to put sport coats on sale, as there has been higher demand for more casual looks. The store also started sending regular clientele fashion boxes that include six to eight customized garments. "These have been very popular."
The store also launched a new website which has seen a steady growth in sales during the downtime. DeLongy is counting on longevity and customer loyalty to drive business: "We will succeed because of our incredible sales staff and our wonderful and loyal customers."
After having to close for 7 ½ weeks, Sue Schneider, manager of Arabella, a ladies' clothing and accessories boutique off of Park Avenue on Morse Boulevard, says she is "grateful for the huge amount of support from not only customers but also The Winter Park Chamber. The sense of community is really strong right now."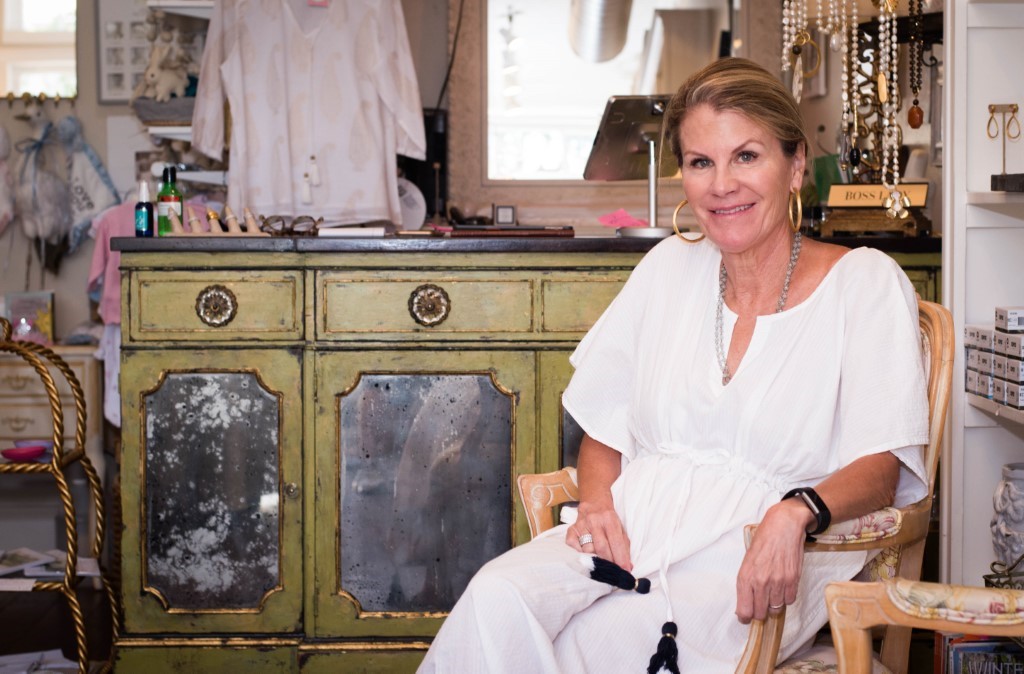 The store was stocked and ready for the Winter Park Art Festival, which was canceled due to the pandemic. "The art festival is a huge source of revenue for many Winter Park area retailers and helps to sustain the businesses on Park Avenue during the hotter summer months when foot traffic is slower," explained Schneider.
One bright spot for sales was Mother's Day weekend when Park Avenue was closed to traffic for a Socially Distant Mother's Day and dining and shopping took place on Park Avenue to accommodate larger crowds. Schneider adds "the store saw a large amount of foot traffic during that weekend and a large uptick in sales."
In terms of safety precautions, Arabella staff is regularly cleaning and disinfecting the store, wearing masks, and offering the option for clients to wear masks provided by the store. The store also has hand sanitizer readily available. In order to take advantage of Arabella's following on Instagram, Schneider is planning on an increased digital focus in the future: "We are working on an online shopping experience for customers that should launch very soon."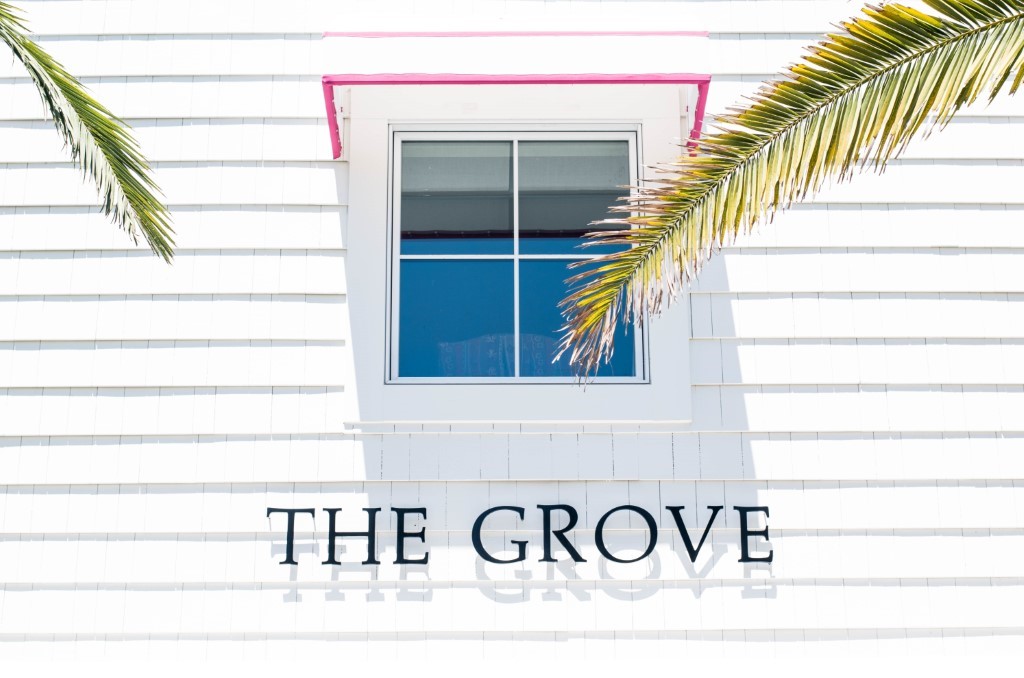 Meredith Gardner, one of the three owners of The Grove, a local boutique that offers women's and men's apparel and home furnishings said, "while the retail landscape is different, the store remains grateful for loyal and supportive local customers." Gardner added, "when it comes down to it, people in this community support each other." She is also very appreciative of the support from the Winter Park Chamber as it has continued to promote Winter Park businesses, even hosting a virtual fashion show.
"Our number one goal is to make the store safe for employees and customers," explained Gardner. "Some of our safety measures include maintaining social distancing, daily cleaning and sanitation, as well as the placement of hand sanitizer throughout the store." The store is also taking enhanced precautions such as using Venmo instead of cash transactions and sanitizing the credit card terminal before and after every transaction.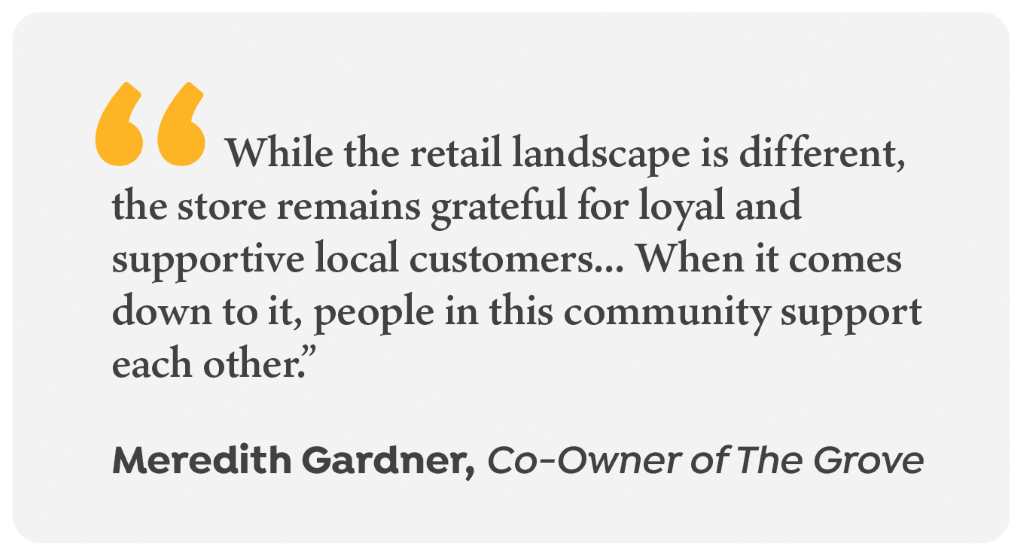 The Grove is also operating at reduced hours to allow for private shopping appointments. Gardner added, "I have watched local independent retailers quickly create transactional websites to allow for online sales during this time, giving many the opportunity to stay afloat." She also points to The Grove's online presence which allowed the store to continue to serve customers with personalized local deliveries, free shipping, curbside pickup service, gift wrapping, and customized customer gift selections.