To further proceed with phase one of reopening the state, Florida Governor Ron DeSantis announced that dining room capacity in restaurants would increase from 25% to 50% beginning Monday, May 18. From formal dining to fast casual establishments, Winter Park restaurants are doing everything they can to return to normal operations after dining rooms across the state were ordered to close on March 20 to curb the spread of COVID-19.
When dining rooms first closed, restaurants around town found creative ways to continue their services, from offering ready-to-cook meals, to tailored menus of family-style meal kits and to-go cocktails. Some even sold rolls of toilet paper when store shelves were bare.
The City of Winter Park has also pitched in to help restaurants weather the storm. Over Mother's Day weekend, the city took a creative approach to helping restaurants kickstart sales, closing down Park Avenue for a "Socially Distant Mother's Day." The event allowed restaurants within city limits to set up tables six feet apart on the pedestrianized stretch of road after completing an application process. Restaurants could then sell food to foot traffic in the public space for the weekend. "If they could do that more often that would be very successful," said Tim Noelke, operations partner for upscale dining restaurants Prato Winter Park and Luma on Park.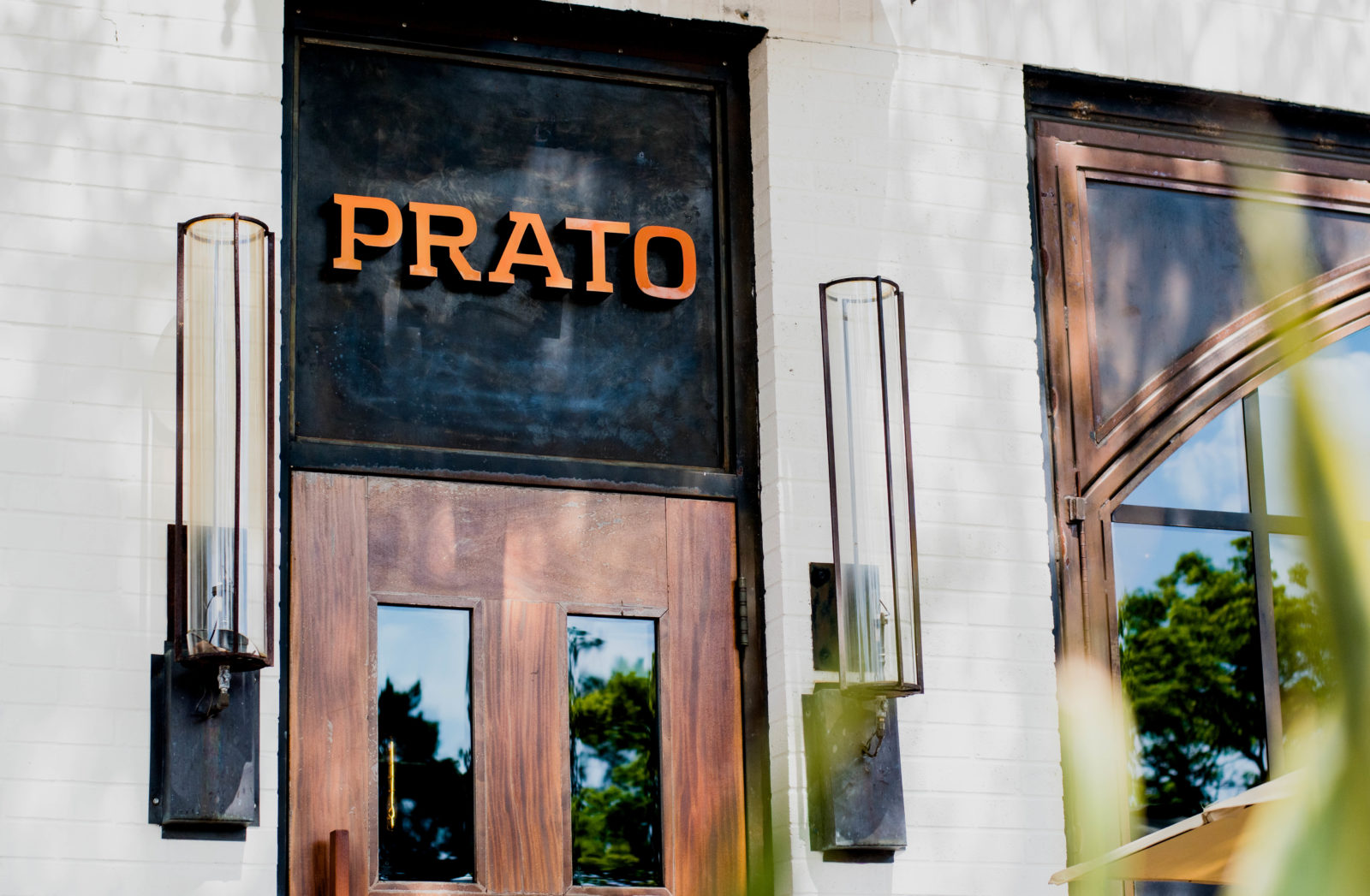 The jump from 25% to 50% capacity is significant, but some restaurants may not feel the benefits of the expansion right away, explained Noelke. "Even with 50% [capacity], you still have social distancing space issues. So, if you've got a small place, even if someone says you can get 50% in here, if you start spreading out all your tables six feet apart, you just run out of space." He added, "If you've got a big restaurant, if you've got a big space, then it will work for you." Noelke expects that due to its larger dining room and outdoor seating, Luma will be able to capitalize more on the increased capacity than Prato, which has a smaller dining room and limited outdoor seating.
Already operating on slim margins, many restaurants will not be able to survive on limited capacity seating, but with new cleaning and social distancing restrictions in place, the slow return offers operators an opportunity to incorporate new procedures without the added strain of being overwhelmed with customers. "We wanted to make sure that we had all of our systems in place," said Noelke. "We are having our restaurant professionally cleaned … That gets done once a week. Then every 30 minutes our staff is cleaning high traffic areas and tables." When asked his opinion on the future of small restaurants in Winter Park, Noelke was optimistic, but also recognized the reality of many situations, "If this extends months, I would plan to see places close down, but if we can get to a good place soon … then I think we can limp along and we can all pull out of this."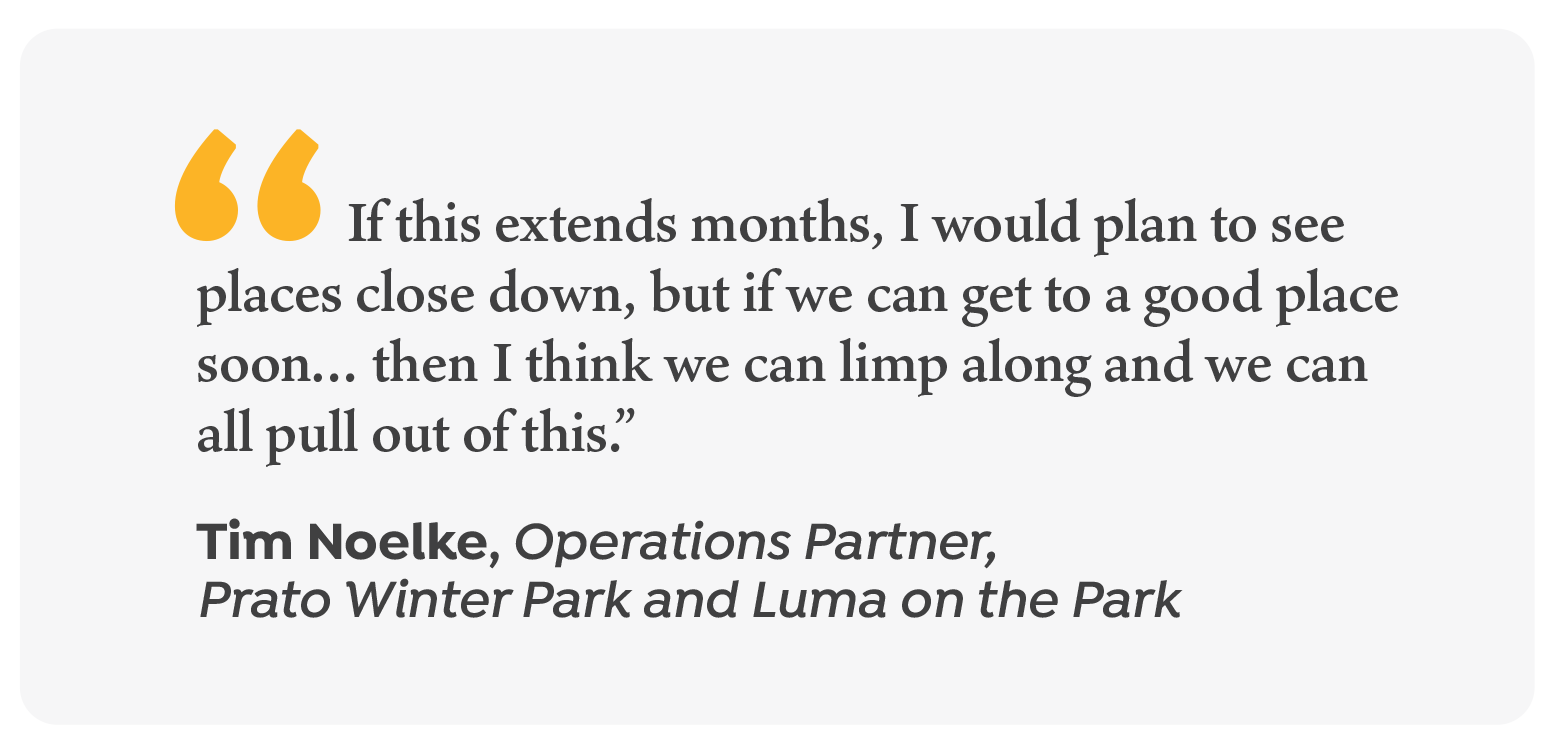 In addition to finding ways to drive sales, team member and customer safety has proven to be just as important to many small restaurants. Brian Certo, owner of fast-casual salad and wrap shop Eden's Fresh Co., has made employee safety his top priority since he first decided to close his restaurants. Certo made the decision to completely close his restaurants on March 21, not even offering pickup or to-go ordering options. Instead, Certo personally delivered "Hunker Down Health Packs" made up of salad, hummus, pitas and veggies directly to customers' doorsteps. "To me, the math was easy – if there are that many people coming in and out [of the restaurant], employees will eventually get sick," explained Certo. "If there was an employee who got sick as a result of making salads, I don't know how I would live with that." It was not lost on Certo that the decision to put safety first would ultimately hurt his bottom line, but to him, the decision was easy. "[Closing restaurants completely] may fly in the face of motives of profit, but this will show our customers that we are prioritizing their safety."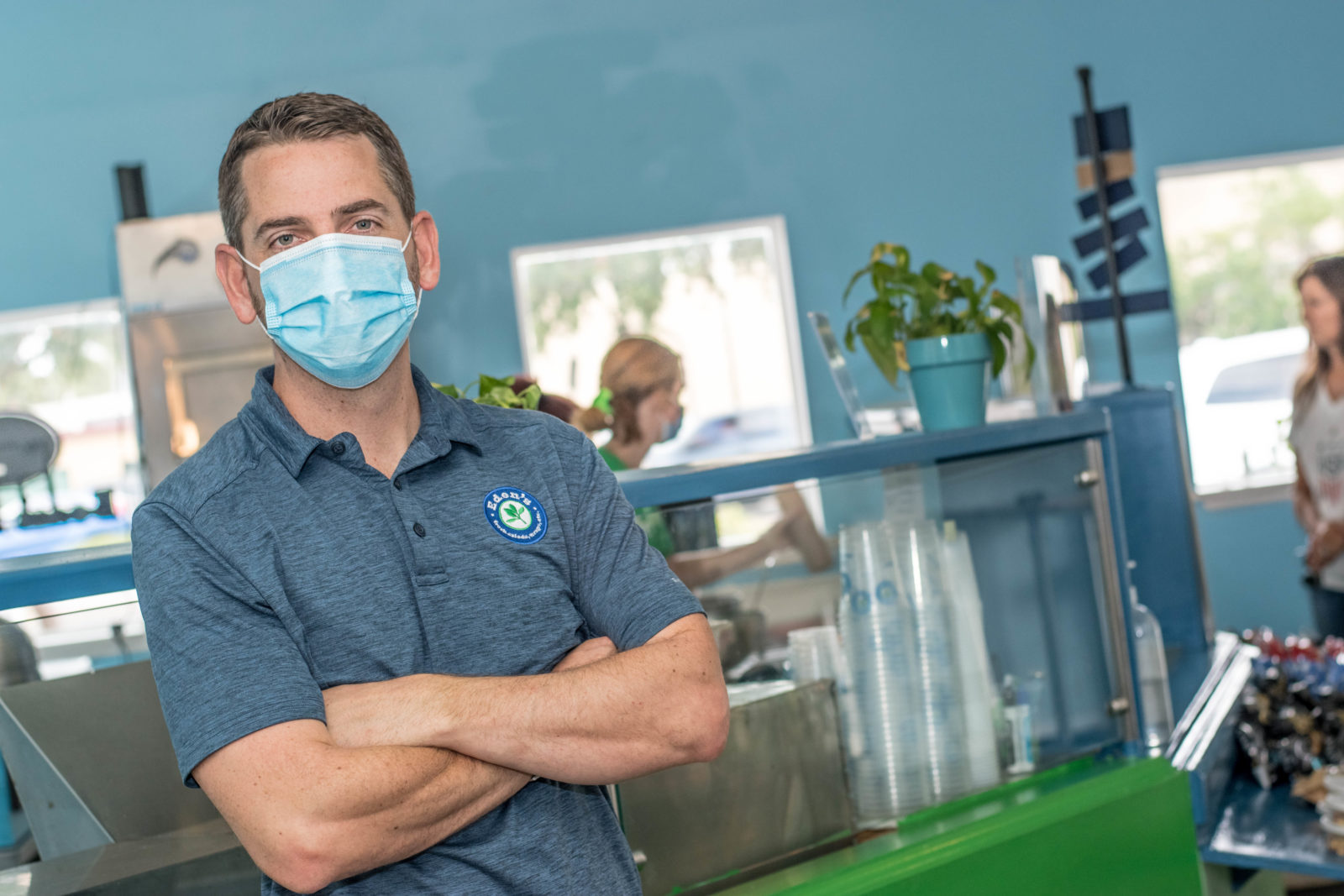 As he begins to slowly reopen his stores, Certo is working to ensure all locations are safe for reopening. With four locations in Central Florida, only two have opened so far. The company's Winter Park location, which reopened on May 11 with limited hours from Monday through Saturday, is set up with separate entrances and exits for customers and third-party pickup drivers. Floor markings instruct customers where to stand in line, plexiglass separates customers from cashiers, employees wear face coverings, and all seating is now outdoors. "If I want customers to take one thing away from their experience with us, it's that we are doing our best to keep them safe, [and] we are doing the best to keep our employees safe." The company's locations are situated in Winter Park, College Park, Downtown Orlando and Thornton Park. Eden's Thornton Park location opened on Monday.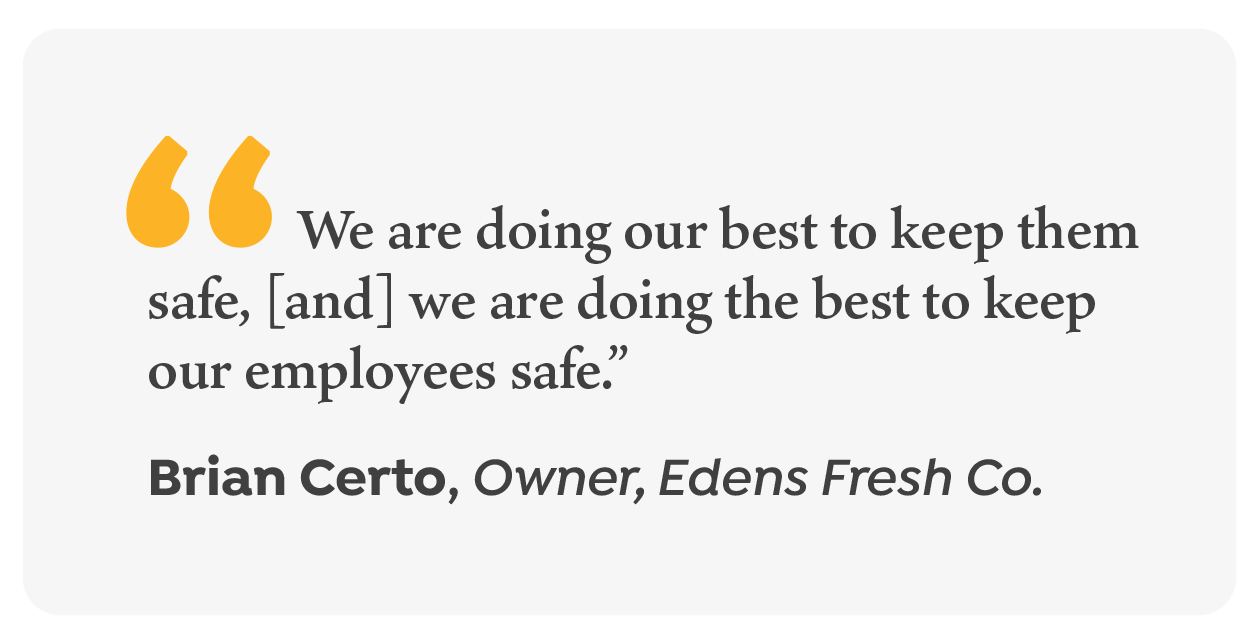 An employer of 19 prior to the pandemic, Eden's Fresh Co. has been able to rehire six team members since reopening and is looking to hire more as it continues to open locations.